The Black Prince Posters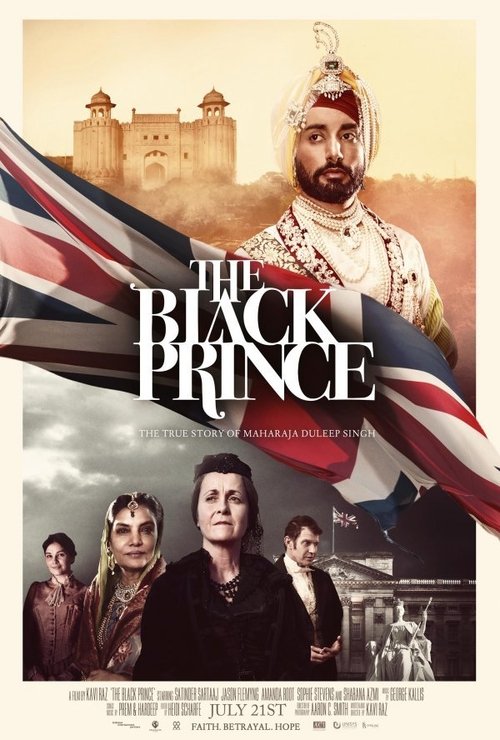 Photo Gallery
Legendary actress Shabana Azmi in a still from upcoming movie The Black Prince @theblackprincefilm . Releasing at a theatre near you on July 21st! . #shabanaazmi
Prestigious guest & 40 Royal Families at #TheRoyalPremier #PVR Director's Cut #Delhi. #ShabanaAzmi #BarkhaDutt #MuzaffarAli #TikkaShatrujitSingh #NationalMedia. Today is the day..Film is in Theaters..Plz go & watch with family & friends! Thank you so much for this Love & Support for #TheBlackPrince #Sartaaj?
#GreatReviews by World's major Newspapers & Critics like #NewYorkTimes #LosAngelesTimes #TheAustralian.. #SoldOut shows across the Globe. Very proud moment for our Culture & Traditions..Thanks for all the love and support, it's very overwhelming. Keep Supporting.. #theBlackPrince in Cinemas now.. plz go & watch- Charhdi-Kala - #Sartaaj
The Black Prince OUT NOW! Playing in English, Punjabi and Hindi! *Swipe For Theater Locations* The movie is about the fascinating true story of the last King of the mighty Kingdom of Punjab. The King, Maharaja Duleep Singh, was placed on the throne at the age of five only to be robbed of his throne by a bloody treason at the hands of trusted courtiers. He was then torn from his mother and taken to England by the British at age fifteen. While in England, he was introduced to Queen Victoria, who took an immediate liking to him, calling him "The Black Prince". He was indoctrinated into Christianity and baptized, changing his life forever.Meeting his mother again after thirteen years, the Maharaja awakens to the realities of his former life in Punjab. He then begins the arduous journey to regain all that was lost and re-embrace the faith of his birth, Sikhism. Torn between his two worlds, The Black Prince begins a lifelong struggle to regain his Kingdom. It takes him on an extraordinary journey across the world.
Best of luck @satindersartaaj for the big release ?? @theblackprincefilm
The Black Prince: Trailers and Videos
Satinder Sartaj to Debut in Hollywood Movie - "The Black Prince"
BBC ON "THE BLACK PRINCE" (LAST KING OF PUNJAB)
Movie Review | The Black Prince | Satinder Sartaj | Shabana Aazmi
Satinder Sartaaj | IIFA Awards 2017 | Green Carpet | The Black Prince
Satinder Sartaaj | IIFA Awards 2017 || The Black Prince