Photo Gallery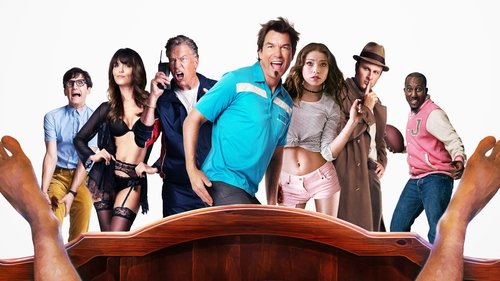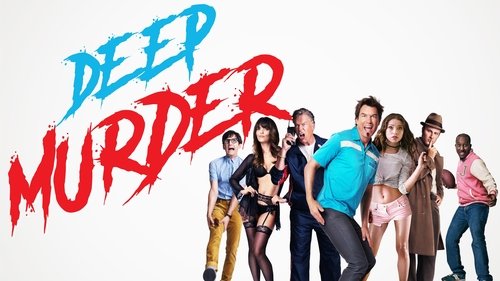 We trust you'll love #DeepMurder (in 2018).
Final screening and Q&A of #DeepMurder last night!! Somebody please buy this wonderful movie so the world can see it!!! #LAFilmFestival #DistributionTime #Movies #BestGroupOfFilmmakers
@deepmurdermovie
Coming too soon... New Horror Comedy DEEP MURDER #horrormovies #poster #deepmurdermovie #horrorcomedy #horror
The competition lineup for the 2018 LA FILM FESTIVAL has just been released and you can finally see what I've been helping work on for the past few months. Couldn't be prouder of the six USA-made world premieres we have for the #Nightfall program. I've seen every film in competition at the festival this year and it's a crop of some pretty amazing films. Make your plans and get your passes! #LAFilmFest #LAFF #FilmIndependent #filmfestivals #Thriller #HeadCount #Spell #GhostLight #DeepMurder #TheDeadCenter
I ❤️ THELMA. #agathachristiemixedupwithapornogang #firstclassactors #tremendousset #extremelyprofessional #babiescantgo • RP @jmargo999 The reviews are in! Thelma calls "an extremely professional film!" Coming out June 14th in select theaters and on VOD. Available for pre-order now.
Proud of my boy @josh_berger on all producing, directing & acting chops! #lafilmfestival #redcarpet #workbegetswork #hustle
About last night. #DeepMurder #LaFilmFestival
#DeepMurder coming atcha! June 14 #comedyhorror #funnyshitt #newhorror #newcomedy
Here's the poster for Deep Murder. #TheHorrorReturnsPodcast #TheHorrorReturns #THRPodcastNetwork #Horror #HorrorMovies #HorrorFilms #HorrorTV #HorrorSeries #HorrorPodcast #DeepMurder
#DeepMurder is coming for ya! June 14th!! #newrelease
https://youtu.be/hUDGnSn6gTs #deepmurdermovie
Soft core takes a hard core turn in #DeepMurder. Watch it this Friday in select theaters and On Demand!
/// going deep /// #DEEPMURDER
What, you don't do this with your mom? 📷: @vatchephotounitstills
#deepmurder #LAFF #filmindependent #LAFilmFest
Quinn Beswick is on his way to join us at our FREE New York screening on June 12th of DEEP MURDER, a horror comedy that wants you to remember "In Porn, everyone can hear you scream!" RSVP -> bitly.com/deepmurder⠀ Follow them for more  @DeepMurderMovie #deepmurdermovie #indiefilm #instalike #instagood #freescreening #newyork #tonytimpone #dreadcentral #dread #horrormovies
#DeepMurder comes out this Friday! I'll be at work but you should go watch.
#DeepMurder will premiere at the @lafilmfest. Get your tickets! #LAfilmfestival #FilmMaking
Oh man what a fun night! Thank you #lafilmfestival and @filmindependent for the awesome #DeepMurder premiere! And a huge thank you to everyone who worked on this crazy weird movie with us and to all who came out to support it. It means a lot.
If you ever need a good detective just get in touch with @jmargo999 he gets the job done! We just need to find someone to start picking up his dry cleaning. I also have to say I'm grateful for being able to help produce such a funny soon to be Colt Classic movie 🤫😉. Thank you everyone that was involved in this movie,you all did such a great job!!! "Deep Murder!!" @deepmurdermovie Soon to be in selected theaters June 14th. That's two days away!!! 🙏🙏🙏 #deepmurder
Okay, last one. #DEEPMURDER!! In theaters tomorrow. #Marijuana not required, but encouraged.
The reviews are in! Thelma calls "an extremely professional film!" Coming out June 14th in select theaters and on VOD. Available for pre-order now. Link in bio!
A terrifying selection of genre films, the NIGHTFALL competition seeks to explore a mixture of psychological thrillers, comedic horror and absurdist dark fantasy, all intermixed with some genuine scares. PLUS, we have a brand new #LAFilmFestival Nightfall pass tailored to you bizarro film fiends. Read about all the films coming to the 2018 #LAFilmFestival and snag your Nightfall pass today. Link in bio.
Deep Murder: Trailers and Videos
DEEP MURDER Trailer #1 (2019) HD | Mixfinity International
DEEP MURDER Official Trailer (2019) Comedy Horror Movie
Deep Murder (2019) Exclusive Clip 'I Think He's Dead' HD
Deep Murder – Official HD Trailer – 2019
DEEP MURDER (2019) Official Trailer, Comedy, Horror,Full Movies HD
BEST UPCOMING MOVIE TRAILERS 2019 (June)
Intrafamily Murders = DFF
DEEP MURDER Trailer (2019) Horror Comedy Movie
Strange \u0026 Unsolved Murders From State Parks
DEEP MURDER Official Trailer (2019) Comedy Horror Movie
DEEP MURDER Official Trailer 2019 Comedy Horror Movie
DEEP MURDER Official Trailer (2019), Comedy, Horror,Full Clips HD
DEEP MURDER Official Trailer (2019) Comedy Horror Movie (Full-HD)
'Deep Murder' (2019) - Exclusive Clip - 'Blueberry'
Deep Murder - Official Trailer
+++ Deep Murder +++ HD Comedy Trailer - 2019 - ENGLISH
DEEP MURDER Trailer (2019) Comedy Movie
Deep Web Murder Operation EXPOSED (Ash Vlogs)
Deep Murder - Red Band Trailer (New 2019) Jerry O'Connell Horror Movie
DEEP MURDER Exclusive Clip - How It's Done (2019)