Photo Gallery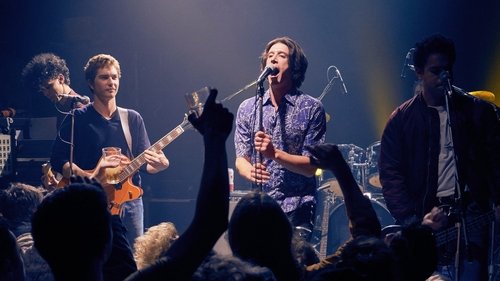 One of the best nights of my life. Wrap Party for Why Does Love? Sunday July 16th 8:30pm TV1. I play Michael "Harry" Harallambi and here is me and the legend himself. Such an amazing role and amazing guys. Can't wait for you guys to see it #thedanceexponents #tv1 #whydoeslove?
Best friend snap. #snapsformel #snapchat #bff #tvnzondemand #theexponents #nzmusic #fameandlame #jordanluck #jordanmooney #picoftheday #whatthemel
'Why Does Love?' premieres tonight!! See this very blow-wave, 80s stuff, AND MORE! 8.30pm, 16 July '17, TV1
Sunday 16th @ 8.30pm TV1 - Be there or be square ? #WhyDoesLove #TheExponents #TVDrama#Film#acting#redhead#Telefeature#JordanLuck#WhatdideverhappentoTracy? ???
The Effect actors @jessiekatee & @watterdani star in Why Does Love on TV1 at 8.30pm tonight. You might also recognise @thefullmooney from previous @fractash shows Earnest & Ghastly Dash Grimm... tune in!! #exponents
Why Does Love?: Trailers and Videos
Why Do You Love Dani and Ari? feat. Jake T. Austin
Why You Love Capitalism
WHY DO WE LOVE SHAWN MENDES
Why Do So Many People Love SAO? - The Art of Mass Appeal
Why do I love the Philippines as a foreigner