Photo Gallery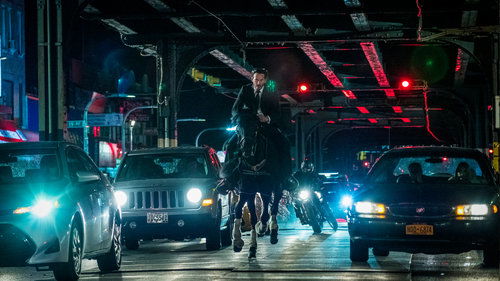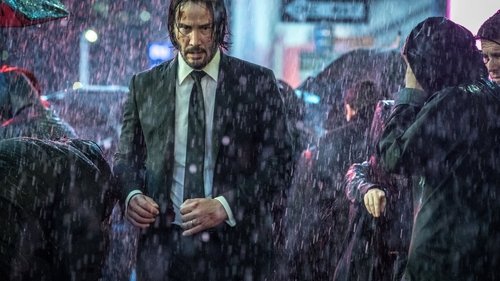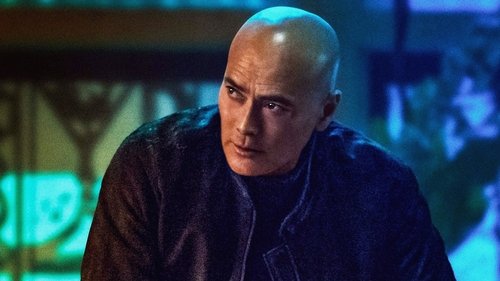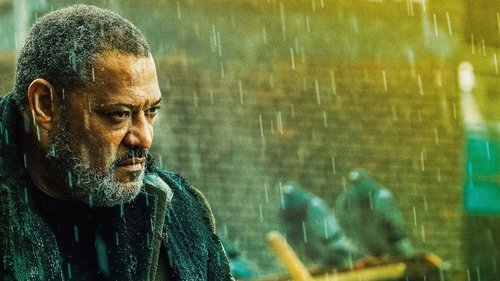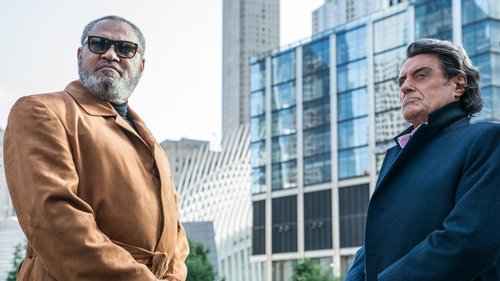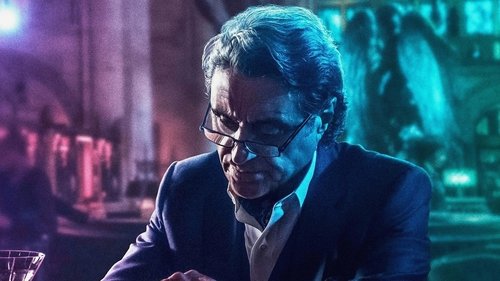 Time is running out. Prepare for war. See #JohnWick3 in cinemas in one week.
Outnumbered, but never outmatched. #JohnWick3, in cinemas May 15.
John 💀💥💯 #JohnWick3 _ #johnwickchapter3trailer #jobnwickparabellum #johnwick3 #johnwickchapterthree #johnwickmovie #keanureeves #halleberry #anjelicahuston #markdacascos #action #actioncinema #badass #adrenaline #guns #bigguns #multiguns #runandgun #keanureevesjohnwick #badass #dogs #manandhisdog #johnwickdog #cinema #movies #film #johnwicktrailer #johnwickbadass #spicypulp
Mr. Wick is always on point. Keanu Reeves, Halle Berry and the rest of the cast of #JohnWick3 hit the red carpet at the World Premiere last night. 👌 See it in cinemas Wednesday!
🔥KEANU'S AS JACK TRAVEN AND SANDRA BULLOCK AS ANNIE PORTER #25yearsanniversary #25yearsofspeed SUPER ACTION MOVIE EVER 🔥BLOCKBUSTER , ☑️©️https://www.keanureevs.com, ☑️©️https://www.speedmovie.com, POSTS NON PROFIT, ☑️©️thankssource #keanureeves#keanu#sandrabullock#25yearsanniversary#speed#25yeatsofspeed#memories#johnwick#johnwickchapter3parabellum#may10#june10#25yearsanniversary#1994#2019
#HalleBerry e #KeanuReeves estavam all black na première do filme #JohnWickChapter3Parabellum (#JohnWick3Parabellum), em New York City 🇺🇸
Ready for the next action packed chapter? #johnwick3 #johnwick #johnwickchapter3 #keanureeves #movies #coolads #billboards #actionmovies
#JohnWick3 is masterfully done fun thrill ride that never stops from the time the movie starts until the credits roll on to the screen! — Nathan M. Rose, FlickDirect . . . #johnwick  #johnwickchapter3 #johnwick3parabellum #parabellum #keanureeves #halleberry #ianmcshane #laurencefishburne #anjelicahuston  #lancereddick #movie #film #jw3
Charon 💀💥💯 #JohnWick3 _ #johnwickchapter3trailer #jobnwickparabellum #johnwick3 #johnwickchapterthree #johnwickmovie #keanureeves #halleberry #anjelicahuston #markdacascos #action #actioncinema #badass #adrenaline #guns #bigguns #multiguns #runandgun #keanureevesjohnwick #badass #dogs #manandhisdog #johnwickdog #cinema #movies #film #johnwicktrailer #johnwickbadass #spicypulp
TUESDAY 14th: For the release of 'John Wick: Chapter 3 - Parabellum,' we're going to watch the first 2 chapters, fandom style at Millennium Fandom Bar - Las Vegas, with coloring hosted by artist @mark_niven_ and his Comicbooks for the masses foundation! #LetsFandom :-) 7pm. No cover. 21+Only. 'Cosplay or not, let's Fandom!!' #MFBLV #Fandom #Cosplay #VegasCosplay #FandomBar #FandomGallery #WeAreFandom #MFBcosplay #MFBfamily #DTLV #ArtsDistrict #LasVegasArtsDistrict #LasVegas #MillenniumFandomBar #CommunityArtCopslay #FandomUnites #FandomMovieNight #EverybodyLovesKeanu #KeanuReeves #Puppy #Hitman #GunFu #JohnWick #JohnWickChapter2 #JohnWickChapter3Parabellum
Are you excited for chapter 3? I am!!! Tonight to celebrate the return of Keanu Reeves' retired hitman, I'm revisiting the first two movies in the series. 😊 . #johnwick #johnwickchapter2 #keanureeves #laurencefishburne #alfieallen #adriannepalicki #common #michaelnyqvist #bridgetmoynahan #deanwinters #lancereddick #ianmcshane #johnleguizamo #willemdafoe #riccardoscamarcio #rubyrose # #davidleitch #chadstahelski #derekkolstad #actionfilm
On Tak On.. John Wick Chapter 3 Parabellum.. Baba Yaga is Back.. #Babayaga #Boogeyman #JohnWickChapter3Parabellum #GSC #GSCinemas #GSCMovies #Tiket #AstroGempak #1UtamaShoppingCentre
This Week's Episode of Geek Hard (05-17-2019): Parabellum and the Art of Punk with Adam Gorham and Terry Huddleston⠀ .⠀ We get in a gunfight, do a little mambo, and catch up with an old friend.⠀ .⠀ Friday at 7PM EST / 4PM PST on realityradio101.com.⁣⠀ .⁣⠀ .⁣⠀ .⁣⠀ .⁣⠀ #AdamGorham #keanureeves #JohnWick #johnwick3 #johnwick3parabellum #JohnWickChapter3Parabellum #Punk #PunkMambo #TerryHuddleston #TerryKnowsMovies #ThePunisher #podcast #podcasts #geekhardshow
#WIN 1 of 5 double passes to see #JohnWick3. See link in bio. #JohnWick #JohnWickChapter3Parabellum #KeanuReeves #HalleBerry #Common #LaurenceFishburne #AnjelicaHuston #RubyRose #Action #Hitman #johnwickchapter3 #TickTock
🔥 KEANU'S SUPER HOT&SEXY IN DESERT WITH HIS DOG , ☑️©️Pinterest, Photos #keanureeves#keanu#celebrity#hollywood#movie#star#superstar#johnwick#johnwickchapter3parabellum#ifyouwantpeaceprepareforwar#may17#2019
Viggo Tarasov: John was once an associate of ours. They call him Baba Yaga. Iosef Tarasov: The boogeyman? Viggo Tarasov: Well, John wasn't exactly the boogeyman. He was the one you sent to kill the fucking boogeyman! Iosef Tarasov: Oh. #johnwick #keanureeves #johnwick3 #movie #batman #marvel #Hbo #istanbul #JohnWick #warnerbrosstudios #comingsoon #marvelstudios #sonypictures #keanu #instagram #hollywood #movies #action #fortnite #bollywood #netflix #KeanuReeves #lionsgate #babayaga #music #netflixmovies #film #johnwickparabellum #avengersinfintywar
Baba Yaga 👹 #diamondselect #diamondselectgallery #johnwick #johnwickchapter2 #johnwickchapter3 #johnwick3parabellum #assassin #babayaga #boogeyman #keanureeves
♥️😍👏 KEANU'S TALKS ABOUT HIS CHARACTER JOHN WICK IN THE MOVIE JOHN WICK CHAPTER 3 PARABELLUM AT THE LATE SHOW WITH STEPHEN COLBERT, CONGRATULATIONS FOR ALL YOUR CAREER KEANU REEVES AND THE WORDS OF MORPHEUS IN THE MATRIX WERE INDEED HYSTORICAL " HE IS THE ONE " 👏👏👏👏👏 , ☑️©️http://www.keanureeves.com, ☑️©️https://www.johnwickmovie.com, ☑️©️https://www.johnwickchapter3parabellum, POSTS NON PROFIT, ☑️©️thankssource -1- Yeahh and beautiful words of the interviewer " PEOPLES ENJOY THE KEANU REEVES " 👏👏👏👏🔥🔥🔥 YEAHH ITS REAL EXCITING TO ALL OF US TO ENJOY KEANU REEVES 😍😍👏👏👏#keanureeves#keanu#celebrity#hollywood#movie#star#superstar#johnwick#johnwickchapter3parabellum#lateshow#stephencolbert#for#johnwickchapter3parabellum#ifyouwantpeaceprepareforwar
**NEW EVENT** JOHN WICK: CHAPTER 3 - PARABELLUM! . Tag @fandomartsharing with your JOHN WICK artwork or use #fandomartsharing - in honor of the new movie premiere ! Let's see your best! . All ORIGINAL artwork and styles are accepted. So if you don't have a fanart yet, then start drawing one NOW! **Event ends May 18th** ----------------------------------------------- #johnwickpart3 #johnwick3 #johnwick2019 #johnwickmovie #johnwickchapter3 #keanureeves #halleberry #sofia #laurencefishburne #boweryking #ianmcshane #anjelicahuston #lanceriddick #jasonmantzoukas #rubyrose #johnwickparabellum
🔥KEANU'S ...HOT&YUMMY IN A CONVERSATION ABOUT HIS CHARACTER JOHNWICK AND HIS CAREER AT THE SUNDAY🌈SITDOWN TALKSHOW NBC WITH WILLIE GEIST ☑️©️https://www.keanureeves.com, ☑️©️https://www.johnwickchapter3parabellum.com, ☑️©️https://www.youtube.notice.com\, POSTS NON PROFIT, ☑️©️thankssource -4- #keanureeves#keanu#celebrity#hollywood#movie#star#superstar#johnwick#johnwickchapter#long#carrer#impressive#brilliant#johnwickchapter3parabellum#premiere#release#may17#2019
Featuring guns, cool explosions, and amazing set pieces, this movie sub-genre first developed in the 1970s, and became the exemplar of the Hollywood mega-blockbuster in the 1980s. Action thrillers often feature a race against the clock, lots of violence, and a clear—often flamboyantly evil—antagonist. Though they may involve elements of crime or mystery films, those aspects take a back seat to the action. Many of these films takes place in limited location; a single building, plane, or vessel - which is seized or under threat by enemy agents, but are opposed by a single hero who fights an extended battle within the location using stealth and cunning to attempt to defeat them. #johnwickchapter3 #johnwickchapter3parabrllum #johnwickchapter3🤟🔥 #johnwickchapter3trailer #johnwickchapter3parabellummovie #johnwickchapter3fans #johnwickchapter32019 #johnwickchapter3paralleum #johnwickchapter3parabellumtrailer
🔥 KEANU'S IN A CONVERSATION ABOUT HIS CHARACTER JOHN WICK AT THE ☑️ SUNDAY🌈SITDOWN TALK SHOW NBC WITH WILLIE GEIST ☑️©️https://www.keanureeves.com, ☑️©️https://www.johnwick.com, ☑️©️https://www.johnwickchapter3parabellum.com, ☑️©️https://www.youtube.notice.com\, POSTS NON PROFIT , ☑️©️thankssource -2- #keanureeves#keanu#celebrity#hollywood#movie#star#superstar#chadstahelski#director#johnwick#johnwickchapter3#sundaysitdown#sundaytoday#williegeistnbc#nbc#talkshow#johnwickchapter3parabellum#may17#2019#release#movie#premiere
John Wick: Chapter 3 - Parabellum arrives at the cinemas this Friday in the U.S., and is about the super-assassin John Wick who is on the run after killing a member of the international assassin's guild, with a $14 million price tag on his head. Here are some iconic, genre-defining action thrillers over the decades: Lethal Weapon (1987) Two newly paired cops who are complete opposites must put aside their differences in order to catch a gang of drug smugglers. #johnwickchapter3 #johnwickchapter3parabrllum #johnwickchapter3🤟🔥 #johnwickchapter3trailer #johnwickchapter3parabellummovie #johnwickchapter3fans #johnwickchapter32019 #johnwickchapter3paralleum #johnwickchapter3parabellumtrailer
John Wick: Chapter 3 - Parabellum arrives at the cinemas this Friday in the U.S., and is about the super-assassin John Wick who is on the run after killing a member of the international assassin's guild, with a $14 million price tag on his head. Here are some iconic, genre-defining action thrillers over the decades: Die Hard (1988) An NYPD officer tries to save his wife and several others taken hostage by German terrorists during a Christmas party at the Nakatomi Plaza in Los Angeles. #johnwickchapter3 #johnwickchapter3parabrllum #johnwickchapter3🤟🔥 #johnwickchapter3trailer #johnwickchapter3parabellummovie #johnwickchapter3fans #johnwickchapter32019 #johnwickchapter3paralleum #johnwickchapter3parabellumtrailer
@johnwickmovie : Chapter 3 - Parabellum is super fun if you could stand the gory fightings or shootings. The censorships for Indonesian release are smooth. Didn't deduct the fun. Nice talking with John Wick 3 co-stars from The Raid 2 fame @ceceparifrahman about our favourite @dacascosmark 90s movies. Aloha! Thanks to kang @yayanruhian too, who always remember doing wefie with me is like standing beside the tall Keanu Reeves, hehehehe. Go watch John Wick Chapter 3 Parabellum tomorrow at @cinema.21 @movimaxsarinah @goldentheatre @hollywood_square_kendari @denpasar_cineplex @rajawalicinema and another affiliated theater chains (Dakota, Gajah Mada, SuryaYudha, etc). You'll be proud to be Indonesians. #JohnWickChapter3Parabellum #ChadStahelski #KeanuReeves #HalleBerry #IanMcShane #LaurenceFishburne #MarkDacascos #YayanRuhian #CecepArifRahman #TheRaid2 #pencaksilat #MartialArts #Indonesia #gory
JOHN WICK: CHAPTER 3: PARABELLUM HYPE DAYS 🔥🔥🔥 For day 2, Go watch the movie that started it all: The first John Wick 🙂 #funkopop #funko #pop #originalfunko #johnwick #johnwickfans #johnwickfan #johnwick2014 #johnwickmovie #keanureeves #johnwick3 #johnwick3hype #johnwickchapter3 #johnwickchapter32019 #summitentertainment #lionsgatecompany #bluraycollection #bluray
♥️ KEANU'S IN A CONVERSATION WITH WILLIE GEIST AT THE Sunday🌈SitDown TalkShow , May2019 , ☑️©️Images, ☑️©️GooglePhotos, ☑️©️thankssource #keanureeves#keanu#celebrity#hollywood#movie#star#superstar#impressive#magnificent#intelligent#wise#johnwickmovie#sundaysitdown#sundaytoday#williegeistnbc#johnwickchapter3parabellum#premiere#may17#2019
#johnwickchapter3parabellum
♥️ KEANU'S HANDSOME&RESPECTABLE&GENEROUS AT THE LATESHOW WITH STEPHEN COLBERT TALKING JOHNWICK CHAPTER 3 PARABELLUM, ☑️©️LateShow, ☑️©️GooglePhotos, #keanureeves#keanu#celebrity#hollywood#movie#star#superstar#johnwick#johnwickchapter3#lateshow#stephencolbert#johnwickchapter3parabellum#ticktock#3days#friday#may17#2019
Pretty excited for this week ! Made sure to rewatch both movies just in time ! 🔫🐕 #johnwick #thecontinental #thehightable
John Wick: Chapter 3 – Parabellum: Trailers and Videos
John Wick: Chapter 3 – Parabellum (2019 Movie) Official TV Spot "Dogs" – Keanu Reeves, Halle Berry
John Wick: Chapter 3 - Parabellum (2019) Official TV Spot "Passage"– Keanu Reeves, Halle Berry
10 Things Critics Are Saying About John Wick: Chapter 3
John Wick: Chapter 3 – Parabellum (2019) TV Spot "Spanish Back" – Keanu Reeves, Halle Berry
John Wick 3: Parabellum Review
John Wick: Chapter 3 - Parabellum (2019 Movie) New Trailer – Keanu Reeves, Halle Berry
John Wick: Chapter 3 – Parabellum (2019) Official TV Spot "Bullet Time' – Keanu Reeves
John Wick: Chapter 3 – Parabellum (2019) TV Spot 'Do This Review' – Keanu Reeves, Halle Berry​
John Wick: Chapter 3 – Parabellum (2019) Official TV Spot "Bullet Time' – Keanu Reeves
John Wick: Chapter 3 - Parabellum (2019) Official TV Spot "Passage"– Keanu Reeves, Halle Berry
John Wick: Chapter 3 - Parabellum (2019 Movie) Official Clip "Taxi" – Keanu Reeves, Halle Berry
Keanu Reeves Interview John Wick 3
The Laymen Review John Wick Chapter 3 Parabellum
JOHN WICK: CHAPTER 3 – PARABELLUM (2019) | Behind the Scenes of Keanu Reeves Movie
John Wick: Chapter 3 Parabellum TV Spot - Action (2019) | Movieclips Coming Soon
John Wick: Chapter 3 - Parabellum (2019) Official Clip "Management" – Keanu Reeves, Halle Berry
John Wick: Chapter 3 - Parabellum (2019) Official TV Spot "Watching" - Keanu Reeves, Halle Berry
John Wick: Chapter 3 – Parabellum (2019) Official TV Spot "Bad Man" – Keanu Reeves, Halle Berry
John Wick: Chapter 3 - Parabellum (2019) Clip "Director Conversation" - Keanu Reeves
Here's What Critics Are Saying About John Wick 3
John Wick: Chapter 3 – Parabellum (2019) Official TV Spot "Tick Tock" – Keanu Reeves, Halle Berry
John Wick: Chapter 3 – Parabellum (2019 Movie) Official TV Spot "Guns" – Keanu Reeves, Halle Berry
John Wick: Chapter 3 - Parabellum (2019) Official Behind the Scenes "Art of Action" – Keanu Reeves
'John Wick: Chapter 3 - Parabellum' Behind the Scenes
John Wick: Chapter 3 - Parabellum (2019 Movie) Official TV Spot "Action"– Keanu Reeves, Halle Berry
Halle Berry Training for John Wick: Chapter 3 - Parabellum