Karen Doesn't Dream Posters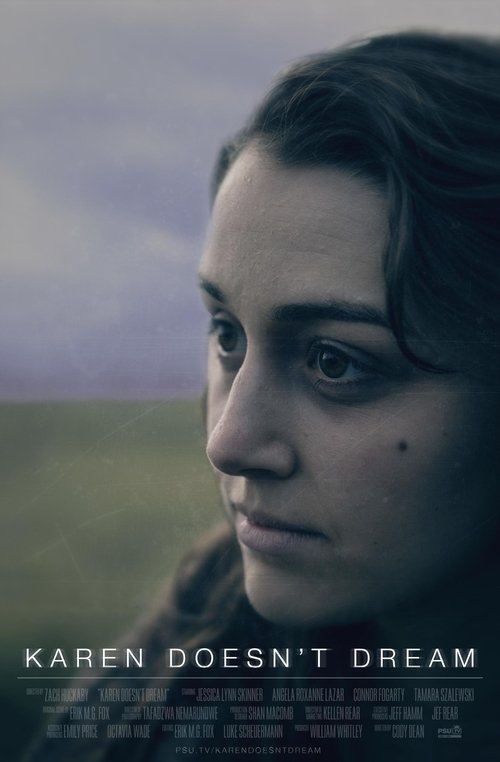 Photo Gallery
Pssst... bottom right corner... got my name on a poster! 😎 #thebronze #indiefilm #filmmaking #movieposter #acting
Karen Doesn't Dream private screening at the Clinton Theatre yesterday 3/31. So impressed with the final project and feeling happy and lucky to have had he opportunity to work and collaborate with such kind, talented people. I'm in a movie! Now onward to festivals... #indiefilm #filmmaking #acting #filmfestivals
We had such a blast working with @mauricemovement, who played "Patrick". Not only was he hilarious, but he brought a lot of nuance to the character. In other news, sound syncing should be completed by next week. #KDD #filmmaking #acting #cinematography
Not long before the sprinklers went off. :-) #kdd #psutv #filmmaking
Hey! I'm in this! Had the pleasure of working on Karen Doesn't Dream this summer and I can't wait for everyone to see it! @karendoesntdream #indiefilm #karendoesntdream
check it out... @karendoesntdream just dropped the official poster!!! @sirkeifer is so talented. . had a lovely time this weekend at the little private cast & crew viewing of the first cut of 'Karen Doesn't Dream'! it was so special to be in the same room again w/some of my most favorite folks in the whole wide world! ✨ . more ~exciting~ things to come! . s/o to the sirs, @sirkeifer & @tylersir, for being excellent poster-holders!
My last night on the set of Karen Doesn't Dream! #kdd #psutv #filmmaking
#tbt to Luke and Octavia on set. Throughout shooting, they tag-teamed script supervising and did an awesome job at it! #filmmaking #KDD #cinematography #bts
#tbt to shooting in Seaside. Post-production has begun for KDD! There's some really great stuff coming soon, so stay tuned. -------------------- #filmmaking #cinematography #acting #KDD
Day two of shooting at the beach! #kdd #psutv #filmmaking @karendoesntdream
Karen Doesn't Dream: Trailers and Videos
Chiffon - Pieces Of Tomorrow
Ross Lynch and Gavin Leatherwood Dish on First Kisses With Kiernan Shipka! | Witches Council
Nwasoul 2019 NPR Submission- To The Dawn #tinydeskcontest
DOOM PATROL 1x07 | Larry (Negative man's) childhood Scene
Touyama Nao's Cute English
Redemption: House of Tap vs. Kayla Mak - World of Dance 2019 (Full Performance)
Happiness Yurino (鈴木結莉乃) Instagram Live 2 [190407]
Happiness Karen (藤井夏恋) Instagram Live [190409]
Sadhguru - If all your dreams come true will you feel satisfied?
BD Wong reads an excerpt from THE RED SCROLLS OF MAGIC