Photo Gallery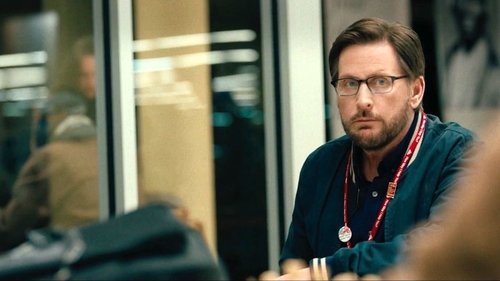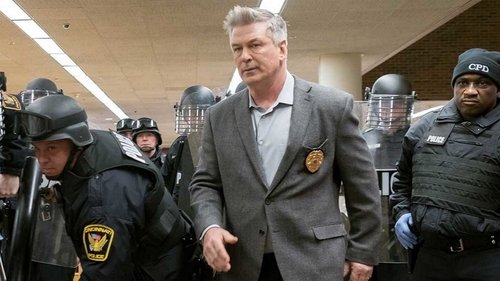 Amazing @entertainmentweekly portrait of @tayjschilling, @gabunion, @jfreewright and #EmilioEstevez for 'The Public' - @tiff_net #taylorschilling #jeffreywright #gabrielleunion #ew #entertainmentweekly #portrait #tiff #tiff18 #torontofilmfestival
Pretty thrilling to be in the audience to watch the work of Jordan E. Cooper! A 24-year old playwright and actor, his riveting genius (on all fronts - also performing onstage) is a satirical odyssey depicting the departure of Black Americans from the U.S. His play, "Ain't No Mo" takes you through all your emotions in a deeply profound way. . I am still examining issues the day afterward as they continue lingering in my mind. Theater changes lives! And this excellent cast, Director & production are winning on all counts. . It was equally thrilling that the cheering & vocal audience included THE fashionista himself, Andre Leon Talley.. seated behind me. Yowza! 😘 . @jordanecooper @steviewalkerwebb #thepublictheater #jordanecooper #Aintnomo #Steviewalkerwebb #nyctheater #andreleontalley #Celebratingexcellence
Hello there! UNGER THE RADAR is all new tomorrow and you won't wanna miss it! Tune in as I interview filmmaker Gillian Greene of the new comedy short FANBOY. I will also be reviewing the new films THE PUBLIC and DUMBO with special guest critics CJ Oakland, Joseph Ammendolea, and Matt Roren, so check it out and no flipping!! Click this link to watch the show live tomorrow at 6pm EST: facebook.com/strongislandtelevision #UngerTheRadar #GillianGreene #FanBoy #FranKranz #JKSimmons #SamRaimi #EvilDead #SpiderMan #JedRees #EmilyArlook #ThePublic #EmilioEstevez #AlecBaldwin #ChristianSlater #JenaMalone #TaylorSchilling #JeffreyWright #MichaelKennethWilliams #GabrielleUnion #Dumbo #TimBurton #ColinFarrell #MichaelKeaton #DannyDeVito #EvaGreen #JohnnyDepp #DannyElfman #Disney
Really enjoyed being a part of #ThePublic. After I graduated from @scpacincinnati I had no plans to work in theater but #thepublicmovie changed that. My daughter and I were extras and being on set really ignited my desire to work on film. Since the filming I have been involved in 2 feature #films, produced a #television program and worked on set for a #film project with @zellarsmedia1. Next I plan to work on @realspitdoc with @nocstarlife and looking to doing a project with @b3conline. After that the sky is the limit!! #producerlife #filmmaker #moviemaking #creativity #goalgetter #technicaltheater #blackfolksmakemovies #mondaymotivation #inspiration #prlife #behindthescenes #bts #redcarpet #premier #filmcincy #filmcincinnati
The Public Screening Tonight! #ThePublicFilm #ThePublic #filmcincinnati #EmilioEstevez #emilio.estevez #nypl #filmpremiere #alecbaldwininsta #tayjschilling #jfreewright #jenamalone #bkbmg #gabunion #realchristianslater #rhymefest #kihonglee #thejacobvargas #richardtjones
Moments Before Gettin Shot🙏🏾🙏🏾🙏🏾🙏🏾🙏🏾🙏🏾 #NiqueOGSundaysS4S #OGSundays #PrayForNipsey @nipseyhussle #DoubleUp #Slauson #NipseyHussle #AllBad #NipseyHussleShot #ThePublic #GetTheStrap #Power #TillThisDay #Crenshaw #Hate #jealousy #BadNews #NipseyTheGreat #YellowTape #TheArtandScienceOfRespect #AllEyesOnMe #KeepPeepin  #TheyDontLikeMe #NoPasses #FrFr #TheShadeRoom #WSHH #BallerAlert #Viral #TMZ #TrustYaProcess
Film Cincinnati hosted a glamorous premiere of 'The Public' last night. The film was shot in Downtown Cincinnati and sheds an important light on the homelessness epidemic in America. After the premiere, a Q&A session was held with writer, director, and actor, Emilio Estevez, actor Che "Rhymefest" Smith, and Film Cincinnati's Executive Director Kristen Schlotman, who co-produced the film.
When your mom is excited that an awesome movie was filmed at her workplace you get to walk the red carpet event with her and see some stars. Thanks @sportygwen for the pictures. And @thepublicfilm we are still waiting for Emilio to show up for that desk shift— did he quit on us? . #librariesofinstagram #librariesinthemovies #librariansarerockstars #redcarpet #openingnight #openingnightatthelibrary #emilioestevez #michaelkennethwilliams #tafttheatre
YAY MAYA!! Congrats on your INCREDIBLE run in "Anything that gives off light" at Joe's Pub! You're a STAR but who DOESN'T know that ALREADY!! Side bar: That photobomb by her friend Paul is HILARIOUS!! 🤣🤣🤣 #goodtimes #joespub #mayasharpe #theater #theatre #offbroadway #friends #family #hair #wegowayback #supportyourfriends
This Shit Fucked Up My Mood🙏🏾🙏🏾🙏🏾🙏🏾🙏🏾 #PrayForNipsey @nipseyhussle #DoubleUp #Slauson #NipseyHussle #AllBad #NipseyHussleShot #ThePublic #SocialMedia #GetTheStrap #Power #TillThisDay #Crenshaw #Hate #jealousy #BadNews #NipseyTheGreat #YellowTape #TheArtandScienceOfRespect #AllEyesOnMe #KeepPeepin  #TheyDontLikeMe #NoPasses #FrFr #TheShadeRoom #WSHH #BallerAlert #Viral #TMZ #WeWorking #TrustYaProcess
Two new interviews of @tayjschilling from the @thepublicfilm NY premiere - talks @thepublicfilm, @oitnb and more - link in bio #taylorschilling #tayjschilling #thepublicmovie #thepublicfilm #oitnb #orangeisthenewblack #oitnbseason7 #interview
When Some Rich Lady Leaves you her Fur Coat at Movie Screening... and ummm🤔 Shit Get #DetroitPlayaShyt Real!! I almost put her on the Scroll #Woodward, #Hamilton Shhh🤫 #detroitvseverybody and shout out to all the Actors of a Great Film #ThePublic starring @alecbaldwininsta @gabunion and An Amazing Cast #tba #newyork IF THIS DUDE IS NOT YOU #MCE THEN YOUR PRIORITIES ARE F'D UP!! 🤷🏾‍♂️🤴🏾#FurCoatDrip🔥
My newest film is Coming soon to a theatre near you!!! •4/5/19• "The Public" @universalpictures @emilio.estevez is back in the library with a whole new group of friends!!! @alecbaldwininsta @tayjschilling @bkbmg @jfreewright @jenamalone @gabunion @realchristianslater @rhymefest @thejacobvargas @livingthedreamfilms @thepublicfilm Please tell a friend & repost!!! #makesomenoise #letsmakesomenoise #moviepremiere #alecbaldwin #taylorschilling #gabrielleunion #michaelkwilliams #jeffreywright #breakfastclub #emilioestevez #christianslater #jenamalone #jacobvargas #rhymefest #greatmovie #goodfriends
AYF/NFL Jerseys patches for popular football games #americanyouthfootball#club#footabllfonts&patches#thepublic#badge#accessories#promotiongift#irononpatch#basketball#sports#pin#customizedlogo#label#accessories
Gabrielle Union
Happy Birthday Alec Baldwin 🌻 Follow @cinema.tv.polls for more ❤️ ... #alecbaldwin #happybirthday #birthday #actor #friends #beetlejuice #itscomplicated #thedeparted #madagascar #thesimpsons #glengarryglenross #thecooler #willandgrace #astarisborn #missionimpossible #drunkparents #blind #concussion #aloha #stillalice #riseoftheguardians #rockofages #tv #tvshow #series #cinema #movies #polls
Sure, I know that #Shazam also comes out on Friday, but If you see any movie this weekend, consider choosing #ThePublicFilm, from writer/director #EmilioEstevez. In making the film, Estevez, who also stars, said he wanted to highlight the work being done by #library employees – who are essentially superheroes without the mask & cape. In #ThePublic, the crisis of #homelessness plaguing our country manifests in the #publiclibrary, when a group of #homeless patrons decide to barricade themselves inside, rather than face another night of a brutal Midwestern winter. Along the way, they clash with library staff, law enforcement, local politicians & the media. The film also stars #GabrielleUnion, #TaylorSchilling #JenaMalone #AlecBaldwin, #ChristianSlater, #Rhymefest & #JeffreyWright. #MakeSomeNoise #LibrariesLead #LibrariansofInstagram #LibrariesofInstagram #bookish #bookaholic #homeless #advocacy #librarylife #newmovie #newmovies #newfilm #readersofinstagram #CincyLibrary #Cincinnati #FilmCincinnati
#GabrielleUnion wore #RalphLauren SS19 RTW to the premiere of #ThePublic in NYC, styled by @thomaschristos. Thoughts? 📷Getty Images #instafashion #style #instastyle #fashionbombdaily #celebritystyle #fashion Blogged by @kikimiozzo
I love her so much .. I love her laugh .. her smile 🤷‍♀️❤️🤩 #taylorschilling • #tay #beautiful #oitnb #piperchapman
@tayjschilling attends 'The Public' New York premiere #taylorschilling #piperchapman #oitnb #orangeisthenewblack @thepublicfilm
#ThanosWho? #Librarians know that movie ticket sites aren't crashing due to #AvengersEndgame. It's because everyone is trying to get tickets for #ThePublicFilm - in theaters this Friday! #MakeSomeNoise #librariesofinstagram #CincyLibrary #librariansofinstagram #JeffreyWright #EmilioEstevez #TaylorSchilling #GabrielleUnion #JenaMalone #Rhymefest #ChristianSlater #MichaelKWilliams #homelessness #librarieslead #librarylife #librarystaff #FilmCincinnati #Cincinnati #ThePublic
Join us for the opening night of The Public directed by Emilio Estevez, April 12th at the Kiggins Theatre. Show starts at 7:30pm, and if you bring your library card your ticket will be discounted $3. . . This event is being hosted by Fvrlibraries, Community Services NW, Council for the Homeless, and community partners at Kiggins. #ThePublic #MovieNight #VancouverWa #PublicLibrary
I is miniature! | (amazing) costume design: Wilberth Gonzalez #thetempest #mobileunit
Do you like movies? Standing with @alecbaldwininsta and @hilariabaldwin at the opening of @thepublicfilm at the @nypubliclibrary113 on April 1,2919. "The Public" is a great movie ! Congratulations to producer and friend @raybouderau ! The movie is a must see with stars @alecbaldwininsta (he and his wife are truly lovely!) and @emilio.estevez ! Movie is all about the homeless who find compassion and shelter in a public library! _____ _______________________________ 📷Photo from the opening of @thepublicfilm . My blue outfit by @courreges . ________________________________ #philanthropy #jeanshafiroff #thepublicfilm #alecbaldwin #hilariabaldwin #homelessmovie #compassion #greatmovies ##jeanshafiroffstyle #courreges @livingthedreamfilms #thepublic
"Who We Are Now" my 2nd Movie 🎥 on video on demand now!!! Some of the best acting I've ever seen scoring a 93% with critics on @rottentomatoes with @biggsjason @lea_thompson @emmaroberts @zacharyquinto @juliannenicholsonofficial @jessweixler #jimmysmits @livingthedreamfilms My first 🎥 "The Clapper" on @netflix now!!! What a cast @gronk @edhelms @sarasampaio @russellpeters @alan_thicke @mcuban @mingey @adamlevine @pj_byrne @realtracymorgan @leahremini #Movie • • • • #Moviemagic #Producer #NYC #LA #Producerslife #Acting #Actorslife #Lovemovies #Hollywood #storytelling #laliving #livingthedream #style #setlife #thepublicmovie #photooftheday #hair #instagood #theclapper #whowearenow #tradgedygirls #peelthemovie #burningatbothends #livingthedreamfilms #wearesohomuse
How #GabrielleUnion rolled up the #ThePublic NYC premiere. More here: theybf.me/2K7jK5j or swipe up in stories
This is not your regular story. Lol. . The Public (This April). . I'll like to see how this one goes. Thanks @3sha_diamond. . . TMG. . #thepublicfilm #gabrielleunion #emilioestevez #alecbaldwin #michaelkwilliams
extratv It's #ThePublic star @alecbaldwininsta's birthday, and we've got a surprise interviewer for him – his wife
The Public: Trailers and Videos
Emilio Estevez Talks About His Latest Film, The Public
THE PUBLIC Trailer #2 (2018) Emilio Estevez Drama Movie
Breaking:Akuapem Poloo baby daddy strong wɑrning to her..begs the public to help get his ch..
Apollo 17 ~Why Are They Keeping This From The Public? ~ 4/1/2019
ยื้อ Flure Live @ The Public (เกษตร-นวมินทร์)
Public Slams Narendra Modi on 'Mai Bhi Chaukidar' Slogan
กันและกัน Flure Live @ The Public (เกษตร-นวมินทร์)
Police warn the public to refrain from violent campaign || Ugenya By-elections
HOW THE PUBLIC HELPED ME CHEAT ON MY WIFE...
Ep.- 155 | State-wise Poll Prediction 2019: वापस नहीं आ रही है भाजपा सरकार | Third Eye
MESSING WITH THE PUBLIC OF DENMARK (NIGHT EDITION)
See Alec Baldwin's Wife Hilaria Surprise Him at 'The Public's' Press Day!
The Media Is Misleading The Public About The Mueller Report
The COMPLETE JAKARTA MRT vlog on FIRST DAY Open to Public! 🚉 Bundaran HI to Lebak Bulus
ASKING THE PUBLIC GCSE QUESTIONS SEASON 2 (TRAILER)
Blueface - Thotiana Public Freestyle! PT2
I Kept 'This Movie Has To Get Made:' Emilio Estevez On His New Film, 'The Public' | Deadline | MSNBC
THE PUBLIC Official Trailer (2019) Emilio Estevez, Alec Baldwin Movie HD
One of America's top Republican Senators just demanded the public release of the Mueller Report
Interrogating The Public With Musical Questions