Photo Gallery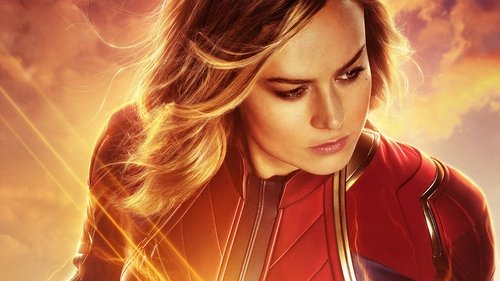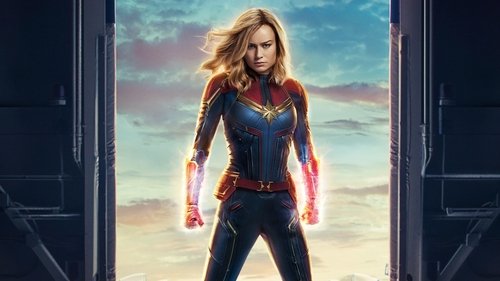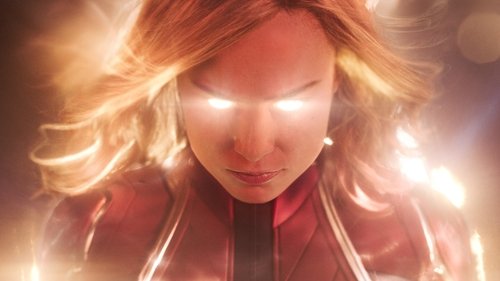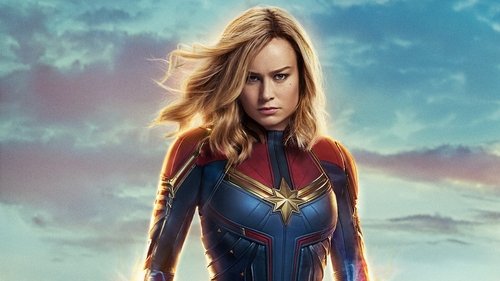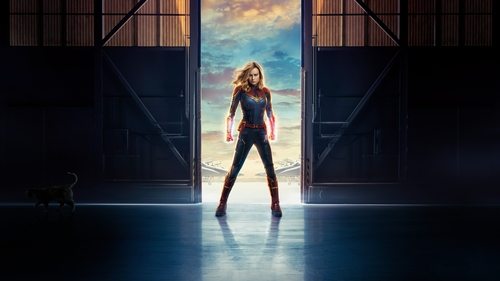 Get ready to marvel. See Marvel Studios' #CaptainMarvel in theaters March 8. (ticket link in bio)
Check out this poster inspired by #CaptainMarvel from artist @kazoomori.
See the new Marvel Studios' #CaptainMarvel-inspired poster from artist @Kazoomori! . . . . . #marvel #ironman #theincrediblehulk #ironman2 #thor #captainamaricathefirstavenger #avengers #ironman3 #thorthedarkworld #captainamaricathewintersoldier #guardiansofthegalaxy #avengersageofultron #antman #captainamaricacivilwar #doctorstrange #guardiansofthegalaxyvol2 #spidermanhomecoming #thorragnarok #blackpanther #avengersinfinitywar #antmanandthewasp #avengersendgame #spidermanfarfromhome #venom #xmen #wolverine #marvelstuios #marveluniverse
Some shots from @entertainmentweekly! #CaptainMarvel #CarolDanvers #CarolCorps #BrieLarson #Marvel #MCU #Avengers #AvengersEndgame #AvengersInfinityWar #Thanos
Captain Marvel movie pops! #caroldanvers #msmarvel #higherfurtherfaster #skrulls #kree #avengersendgame #avenger #marvel #mcu #funkopop
Some awesome promotional shots of Carol ? #CaptainMarvel #CarolDanvers #CarolCorps #BrieLarson #Marvel #MCU #Avengers #AvengersEndgame #AvengersInfinityWar #Thanos
Check it out this incredible drawing!! by @marcellobarenghi . . Follow @comics.avengers for more . . . . . . #dccomics #wonderwoman #avengersart #civilwar #marvelstudios #spidermanart #marvelfanart #superman #xmen #steverogers #comic #justiceleague #groot #chrisevans #spidey #marveluniverse #cosplay #scarletwitch #theavengers #starlord #thorragnarok #gamora #comicbooks #sebastianstan #tomhiddleston #superheros #marvelcinematicuniverse #follow #drawing
HIGHER ☄️ FURTHER ☄️ FASTER ☄️ Who's ready for #CaptainMarvel !! Get all your #Marvel gear with us before the movie premieres! Anything under $10 is B2G1 free! Last weekend to earn #BoxLunchMoney! Every $30 subtotal earns you a $15 off coupon starting SOON ? #BoxLunch #GetSomeGiveBack #CaptainMarvel #Marvel #caroldanvers #PopSockets #DealOfTheDay #Books #Wallet #Backpack #Journal #GirlPower
Late but my Target Con pickups, wish I could've pick up an MJ but those were out the door like hot cakes #darthvader #starwars #starwarsfunko #marvel #marvelfunko #marvelcollection #starwarscollection #target #targetexclusive #funko #funkopop #funkopops #funkofamily #funkofanatic #funkonation #funkocommunity #funkocollector
I Really, Really, Really want to see Magik kick some butt but I highly doubt it will see the big screen. New Mutants was expected to undergo massive reshoots, with rumors indicating that over half of the film would be reshot. However, it appears those reshoots still have not happened. The Hollywood Reporter reports that New Mutants has not yet actually begun those reshoots, scheduling for which is apparently in the hands of writer/director Josh Boone. That outlet also speculates that, although Disney will release the movie, it's not clear if it will hit theaters, though it will likely make it to the company's upcoming streaming service. #marvelcomics #Comics #marvel #comicbooks #avengers #avengersinfinitywar #xmen #gotg #captainamerica #ironman #thor #hulk #spiderman #uncannyxmen #wolverine #newmutants #magik #cyclops #gambit #apocalypse #deadpool #cable #avengersendgame #jeangrey #rogue #thanos #bishop #darkphoenix
kamu cuma di anggap teman bagi dia tidak lebih, pilihan mundur adalah yang terbaik? . . #spiderman #marvel #avengers #ironman #tomholland #captainamerica #peterparker #mcu #thor #marvelcomics #comics #infinitywar #hulk #art #thanos #spidermanfarfromhome #avengersinfinitywar #avengersendgame #blackpanther #blackwidow #tonystark #batman #dc #ps #venom #deadpool #spidermanhomecoming #loki #bhfyp
Holding it down for NY! Some of my favs! Number 4 has a special place in my ❤️ . . Found on @nonendles . . #spidermanintothespiderverse #tupac #spiderman #spiderpig #spidergwen #milesmorales #spidermannoir #wolverine #deadpool #samuelljackson #pulpfiction #masteryoda #yoda #theforce #mastersplinter #splinter #dbz #masterroshi
I love the PS4 Spider-Man game * * * Follow @marvel_starwars_disney for more marvel, starwars, and Disney posts • • #marvelrules #avengerstheendgame #disneyfan #disney #starwars #starwarseposide9 #disneyland #ironman #captainamerica #blackwidow #hawkeye #hulk #spiderman #starlord #guardiansofgalaxy #gamora #thanosiscoming #thanos #doctorstrange #disneyprincess #lovedisney #disneylife #marvelfan #alsoadcfan #antman #wasp #theendishere
The beginning of a Captain Marvel painting...
I had to laugh about the #oscars2019 because they gave a award to #blackpanther and that #movie sucked ass then they bitch about people that isn't a #democrat because people are sick of #pussypower all girls cast, the #fullretard acting and the #npc #propaganda ?. I figured I make a #meme of this because of the movie & the #avengersendgame movie because they're pushing #feminism #hardcore ?. Shit I seen more female hero movies then others ?. I rather see a #midget girl play as #squirrelgirl because that would be better than @brielarson #acting or #singing ?. I have to say #brielawson can do a better job being as #plankton then Captain Marvel ?. #buildawallincalifornia & #peaceandlovetoall
Pardon the poor quality, Instagram took it down a notch. I'm really curious how they're going to deal with Coulson and the Kree. We know that in the future (present day) he reacts to Kree as a new prospect so that either means (A) he never meets the Kree, or (B) He has his memory wiped. . . . . . . . . . . #AgentCoulson #SHIELD #PhilCoulson #AgentsOfSHIELD #CaptainMarvel #Kree #Marvel4222MCU #Marvel4222CaptainMarvelWeek
Can you believe Captain Marvel premieres this Thursday?!? - It came up so fast! Be sure to order your Captain M Ears! They would go great with all of your Captain Marvel Gear! - #captainmarvelmovie #marvel #marvelcomics #disney #disneyland #disneyworld #mouseears #mouseearshop #mouseearsforsale #disneyears #disneyearsforsale #3dprinting #3dprinted #3dprint #3dprinters #3dprintshop #printinghub #custom #getyourstoday #notaffiliatedwithdisney #notaffiliatedwithmarvel #onpointsstudio #onpointsstudios
US Airforce Thunderbirds fly over Freestyle for the premier of "Captain Marvel" in Hollywood. #thunderbirds #captainmarvel
#funko #funkopopvinyl #funkopop #pop #marvel #limited #chase
Join us on our Instagram Story NOW for all the #redcarpet happenings! #worldpremiere #mcu #dolbytheatre
A perfect evening! #prescreening #captainmarvel
?The Queen has entered the building? Run, dont walk, to see Captain Marvel this Friday at your nearest theater. #marvel #superhero #supershero #movies #film #
❤️Omg! 2 days left❤️ @captainmarvelofficial ☘️Fallow @marvel_avangers_xmen for more.☘️ #captain #marvel
A quick spoiler-free review. My immediate impression: You'll walk out of the theater feeling like you just saw your first Marvel movie all over again. Not only does this film defy every expectation you think you'd have going into it, but it almost seems as though all these bad reviews that early critics have been putting out have been done so purposefully just to keep the audience guessing and ultimately blow you away. The film is extremely funny, but in a surprisingly adulterous and serious fashion that doesn't feel goofy or lighthearted like what we're used to seeing with the Avengers. It features a few pivotal moments in Marvels history and showcases some of the most important scenes in the entire MCU to date while also forming a new personality for itself within the expanded universe, acting as both a stopgap to the larger saga and an origin story of its own. Overall you will not be dissatisfied in the slightest, however all Dog lovers must be well prepared to switch over to Cats ? AND MAKE SURE YOU STICK AROUND FOR THE 2 END CREDIT SCENES #CaptainMarvel #NickFury #Goose #Avengers #EndGame #Marvel #Disney #MCU #MarvelStudios
GIVEAWAY! Attention all Singapore movie-lovers! Stand a chance to win a $10 GV movie voucher to catch your favorite movies like Captain Marvel!! ??? Here's how to enter the lucky draw: . ✔ Follow our Yummie Hero Instagram account ✔ Like this post ✔ Tag 1 or more friends in the comments . Deadline: 11 Mar 2019, 2359 SGT This contest is only available in Singapore. One lucky winner will be announced on 12 Mar 2019. See you at the movies! . #yummiehero #webcomic #giveaway #marvelfan #singaporegiveaway #movietickets #movievoucher #luckydraw #freebies #digitalart #funny #avengers #marvel #coloredcomics #bunny #dailyhumour #dailycomics #dailyjokes #cinema #theatre #sg #singapore #movielovers #sgcontest #goldenvillage #memes #avengers3 #infinitywar #avengersinfinitywar
Captain Marvel in Javanese Wayang Kulit style. Fan art by Is Yuniarto. @brielarson #caroldanvers #AvengersID #wayang #wayangkulit
"CAPTAIN MARVEL" #marvel #streetphotography #tram
起身爬去睇早場 ? #CaptainMarvel #Marvel隊長 #NiceMovie #早場 #今日爆谷好難食 #熱朱古力好味道 #BirthdayCelebration #簡單慶生 #放假真好 #20190306
A lucky find at the movies... ? #funkopop #captainmarvel
#captainmarvel2019 #marvel #marvelindonesian #cinemaxxi #cinemaxxifilm #cinemaxximovie #cinemasgmxxi #bioskopindonesia
Captain Marvel: Trailers and Videos
Captain Marvel Audience Rating Returns..Sort of
The Untold Truth Of Captain Marvel
Marvel Studios' Captain Marvel | Cast Featurette
Captain Marvel's in Damage Control Mode
CAPTAIN MARVEL - MARVEL'S REAL ENDGAME
CAPTAIN MARVEL THEATER 'CONSPIRACY THEORY'
Marvel Studios' Captain Marvel | 'Rise' TV Spot
Why Captain Marvel Will Blow You Away
Captain Marvel breaks the Internet (or at least Rotten Tomatoes) What's really happening here?
Watch This Before You See Captain Marvel
CAPTAIN MARVEL - BOYCOTT BRIE LARSON \u0026 MARVEL STUDIOS
This Is Why You Recognize The Cast Of Captain Marvel
Marvel Studios' Captain Marvel - 'Big Game' TV Spot
Kevin Feige On Planning the 'Infinity War' Ending, 'Captain Marvel,' And Honoring Stan Lee
Captain Marvel Magic Eye Pictures!? What!?
IT'S EITHER CAPTAIN MARVEL OR NOTHING!
Captain Marvel Backlash
Captain Marvel Might Travel From Her Own Movie Straight To Avengers Endgame
Avengers Captain Marvel Deleted Scene and Avengers Endgame Breakdown
Marvel Studios' Captain Marvel | LIVE Red Carpet World Premiere
Captain Marvel Movie Review
CAPTAIN MARVEL | Non-Spoiler Review
Captain Marvel - Movie Review
Captain Marvel Reviews: IT STINKS! 'Boring, Selfish \u0026 Flawed'
Meeting Captain Marvel and Nick Fury! | #RealTalkTuesday | MostlySane
Captain Marvel - Officially A Disaster
Captain Marvel - Review!
Captain Marvel Movie Review