Photo Gallery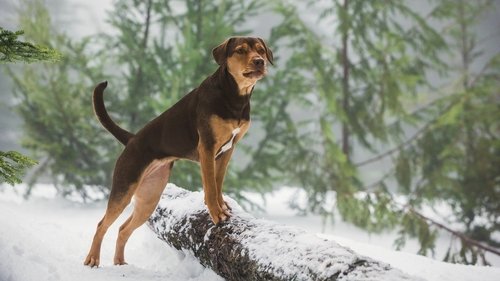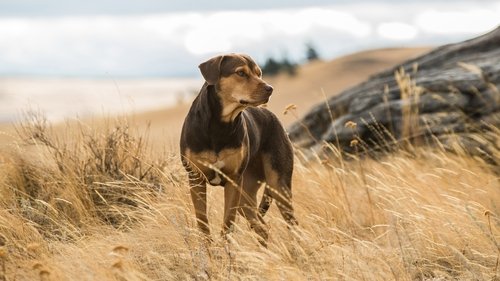 I ❤️ Shelby, the star of @adogswayhome So well behaved on her publicity tour @dcw50 as I spoke with screenwriters Bruce Cameron and Cathryn Michon. Shelby salutes all pet owners, especially those who rescue #rescuedog #humanesociety #dcw50
This movie literally drops on my Birthday and I'm really happy that it is this to me makes it special I originally just wanted to see it because it gave me the feels and also because I have a dog myself but I had no idea that this movie came out on the 11th it sure surprised me and I REALLY looking forward to seeing it? . . #maxmartinex . @real.max5martinex #Repost @adogswayhome (@get_repost) ・・・ There are some bonds no distance can break. #BryceDallasHoward is Bella in #ADogsWayHome, on the big screen January 11th.
#ADogsWayHome
Please join us Saturday, January 12th at Biloxi Premiere LUX Ciné & Pizza Pub Edgewater Mall from 11am-3pm for an adoption event and donation drive in conjunction with the release of the movie, "A Dog's Way Home" and help us find them all homes!! We'll have several adoptable pups available for you to meet! . #giveadogahome #rescuedontbuy #adoptionevent #sheltervolunteer #dogrescue @adogswayhome #helpashelterdog #biloxi #biloximississippi #adoptdontshop #dontshopadopt @edgewatermall #edgewatermall #shelterdogs
THE A DOG'S WAY HOME PURSE HAS ARRIVED IN D.C.: And is headed to dinner! Media starts EARLY so it will not be a late night... #adogswayhomemovie #bookstagram #bookbeforemovie #dogsofinstagram
Buckle up, America! You are in for a sweet ride! Cue: Jetta. ? This babe was rescued of the streets of Guam. She became paralyzed after a gunshot wound, but that doesn't bring her down. She is the ultimate trooper! Jetta is in a foster home right now, but she would love to find a forever home. // Are you ready to roll with her? Go to her page: @jetta.on.wheels ? // . . . #adoptdontshop #chicksonwheels #adogable #doglove #adopt #fosterdog #buckleup #mydogiscutest #foreverhome #bestwoof10k #foster #dogsofig #adoptables #readytoroll #doglovers #rescuedogsofinstagram #lookingforahome #babesofinstagram #dog #furryfriend #dogadoption #rescued #yourfuturefurriend
Who's excited about seeing "A Dog's Way Home"? . I got to snuggle with the star of the film... Shelby (Bella in the movie!) . What a sweet pea! Movie is in theaters this Thursday. . . . . . . #dogsarelife #tvhost #dogsarelove #dogsarebest #dogsareloyal
I protect you mommy!! I bark away the doggie in the window!! . . . . . . #petitjeanpuppies #ripleyandrue #goldendoodlesofinstagram #puppies #doodlesofinstagram #doodle #doodles #tvdogs #tv #adogswayhome
A lot can happen between lost and found. Click the link in our bio to watch the #ADogsWayHome trailer now. ?
3 DAYS TO GO #ADogsWayHome Heartwarming adventure of Bella, a dog who embarks on an epic 400-mile journey home after she is separated from her beloved human. www.damodarcinemas.com.fj
Ohhh it's def been a good day now ???? My early bday present to myself right here ?? Sooooooo excited to read this!!!! I told Daniel I was NOT watching the movie until I read the book ? but knowing me, I'll probably have this done in a matter of days ?❤️?? #thebook #anygood #earlybdaygift #tomyself #dogobsessed
It was such a treat to speak with my fellow Tennessean and iconic actress @ashley_judd about the film @adogswayhome as well as wounded warriors, family life, and her earlier films #KisstheGirls #DoubleJeopardy & #bug. She's a great actress I always enjoy seeing onscreen. Highlight of my week! #AshleyJudd #adogswayhome
???Hey Dogs of Cincy PAWRENTS - FREE TICKETS to this amazing movie from Sony just for you Dogs of Cincy followers will get an early screening of A Dog's Way Home at Kenwood Theatre @7:00pm. Just click the link in our BIO and enter code: ADWHcincy and you can get 2 passes:) THANKS for following Dogs of Cincy! PS: We will have some sWAG Bags from @RedDogCinci . . . . . . pets #puppies #dogoftheday #doglover #ilovemydog #movies #films #cinema #movie #dvd #film #instamovies #cincinnati #igerscincinnati #cincy #cincygram #cincyusa #cincishooters #cincyrefined #365cincinnati #sony #bella #dogsofcincy #cincinnatiohio
A Dog's way home, Duong ve nha cua Cun con #jennyaile #dog #movie #cinema #withbestfriend #withsister #adogswayhomemovie
This Thanksgiving, we're thankful for laughs, loyalty, and love. #HappyThanksgiving⁠⁠ #ADogsWayHome ?
Upload a photo of your rescue pup and tell us their story using #ADogsWayHome and #ShareMyDogStory for a chance to be featured on our social pages! ? T&C's: bit.ly/ADWHStoriesTerms
Mumder says she has plans dis weekend !! What's you got planned ? #readabook #ilovedogbooks #georgiasixpackplusone
TENDER♡@brycedhoward [#bryce #brycedallashoward #tender #dog]♡
Are you planning to go with your family to see @adogswayhome this weekend? #ad A Dog's Way Home is a heart-warming movie about a dog named Bella who is separated from her human family and ends up going on a 400-mile journey. How would you like to enter a giveaway to win the cool movie swag in the photo? Head over to link in my profile to enter and the guidelines. The #giveaway ends on 1/18/19. . . . #ADogsWayHome #rwm #dogs #dogsofinstagram #movies #dogs #familytime #momskoop
They were most certainly holding a treat to get sweet Shelby to pose here, but what a wonderful dog! And what wonderful people, writers W. Bruce Cameron (author of @adogswayhome) and Cathryn Michon, are. Really enjoyed our conversation about subtlety incorporating social topics into their material (in the same vein as Fred Rogers). A DOG'S WAY HOME opens Jan. 11. #mustlovedogs . . . #wbrucecameron #cathrynmichon #dogs #dogsofinstagram #dogstagram #dogslife? #furryfriends #books #film #adogspurpose #shelbythedog
Hey I'm Bella. Star of the new movie #ADogsWayHome. Wanted to give a bark-out to my buddies celebrating National Pit Bull Awareness Day! ?
New Movie?? this week #ADogsWayHome
The movie 'A Dog's Way Home' releases tomorrow! We love pictures of pets. Post a picture of your pet in the comments below! ⠀ #dog #movies #pets
A DOGS WAY TO SCHOOL. #puppylove
The Reel Rush - Thursday Night Premiere Edition - "A Dog's Way Home" Kicking off the last full weekend of 'Rush Season Two with some guaranteed tears...I could use a good cleansing. #TheReelRush #ADogsWayHome #AshleyJudd #JonahHauerKing #EdwardJamesOlmos #AlexandraShipp #BryceDallasHoward #WesStudi #BarryWatson #TammyGillis #CharlesMartinSmith #WBruceCameron #ColumbiaPictures #RegalCinemas #RegalFairfaxTowneCenter #movies #moviebuff #moviebuffs #movielovers #film #filmlovers #cinema #cinemalovers #openingweekend #openingnight #ThursdayNightAtTheMovies #ThursdayNightPremiere #newrelease
I received this in the mail today. I cannot wait to frame and hang it up next to my "A Dog's Purpose" poster. Big thanks to @adogspurpose, @cathrynmichon, and @sonypictures! Also, I can't wait to see the movie!! ♥️♥️?? #wbrucecameron #adogspurpose #dogs #loveit #soexcited
Snuck out to watch an advance screening of A Dog's Way Home with these lovely ladies. Such a great movie full of lots of tears with a feel good ending. #fonpr #barkincreek #austin #texas #atxdogs #rescuedogs #austinpetsalive #alamodrafthouse #adogswayhome
Premiering tonight at the Waco Hippodrome Theatre! Tickets and showtimes can be found now at wacohippodrometheatre.com! #ADogsWayHome
From unleashing the temp to Mychael Danna's final score, Formosa Music editors, Erich Stratmann and Jay Richardson, take a lovable canine on an incredible journey for A Dog's Way Home, in theaters this weekend!. ? ? ? #formosagroup #soundwithvision #formosamusic #musiceditorial #film #hollywood #postproduction #sound @mychaeldanna #score
A Dog's Way Home: Trailers and Videos
A DOG'S WAY HOME 2019- Official Trailer [HD]
A Dog's Way Home (2019) 'Bella' TV Spot ]HD] In Theaters Thursday
A Dog's Way Home Cast Funny Moments
Shelby's Story by W. Bruce Cameron
A Dog's Way Home | Shelter Pet Adoption | Ad Council
A Rescue Dog's Way Home (The True Story of A Dog's Way Home)
Bryce Dallas Howard Says A DOG'S WAY HOME Is Safe For Dog Lovers To Watch (No Spoilers)
A Dog's Way Home (2019) 'Friends' TV Spot In Theaters January 11
Join A DOG'S WAY HOME for Pet Adoptions!
A DOG'S WAY HOME - Shelter Pets Day PSA
A Dog's Way Home EPK Cast \u0026 Crew Soundbites || #SocialNews.XYZ
W. Bruce Cameron: A DOG'S WAY HOME
A DOG'S WAY HOME - Cast Q\u0026A (Bryce Dallas Howard, W. Bruce Cameron)
A Dog's Way Home Interview with Alexandra Shipp - 'Olivia'
A Dog's Way Home Movie Clip - It was Love (2019) Bryce Dallas Howard Adventure Movie HD
A Dog's Way Home Exclusive Movie Clip - New Friends (2019) | Movieclips Coming Soon
A DOG'S WAY HOME - Dog's and Cat's React (In Theaters January 11)
A Rescue Dog's Way Home (The True Story of A Dog's Way Home)
A Dog's Way Home (2019) 'Bella' TV Spot ]HD] In Theaters Thursday
In Theaters Now: Replicas, The Upside, A Dog's Way Home | Weekend Ticket
A Dog's Way Home Full'M.o.v.i.e'2019'English
Bryce Dallas Howard talks voicing the SWEETEST pup in A Dog's Way Home! - Hollywood TV
'A Dog's Way Home' Interview
A Dog's Way Home Explained: A Man's Best Friend
Jonah Hauer-King: A DOG'S WAY HOME
A DOG'S WAY HOME Clip - 'Go Home' (Now Playing)
'A Dog's Way Home' in Studio