Photo Gallery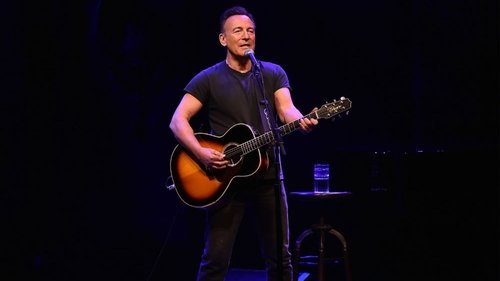 "The perfect night out for fans of the god that is Mister Bruce @springsteen." Thanks to @timeoutlondon for given us some loving! Handful of tickets left so please grab yours if you're planning on coming down THIS FRIDAY ?!! We're now rocking 7pm-2am @bushhallmusic ??????‍♀️?
@springsteen in 1973 #brucespringsteenfanpage
Cheers to another wonderful year with #jujamcyn! Thanks @jordan_roth and all the wonderful house managers and staff for letting me continue to live my #broadway dreams at the greatest shows of the season! @frozenbroadway @meangirlsbway #springsteenonbroadway
We made it back. Just two days until the final performance. #taytostakemanhattan2 #springsteen
A show I will relish forever. Springsteen on Broadway was a real treat last night as the Boss talked and sang about his life story. #frankdolski #nyc #broadway #walterkerrtheatre #nyc #manhattan #therivertour2016 #newyorkcity #coldwellbankerhearthside #coldwellbanker #asburypark #doylestownpa #buckscounty #realestate #picoftheday #music #timessquare #borntorun
Probably the best picture we have seen from the Broadway stand. Amazing shot by Caroline Guercio. @carolineguercio #nofilter #springsteen #brucespringsteen #bw #blackandwhitephotography #pattiscialfa
Just 4 shows remain. I took each photo during each of the 4 seasons here at #4seasons #winter #spring #summer #fall #finalweek #final4 #theboss #rumbledoll
Mr. Born to Run. #landofhopeanddreams #borntorun #newjerseybaptism #faithwillberewarded #luckyseatlottery
New on @backstreetsmag website; an excerpt of my interview with @petesouza #springsteen #petesouzawhitehousephotographer #petesouza #backstreetsmagazine
#playbill #studentofthegame #icons
omg comment if you think you know what song this is creds to @ptcruiserloser #aladdin #anastasia #beautiful #bookofmormon #abronxtale #CATS #charlieandthechocolatefactory #chicago #comefromaway #dearevanhansen #hamilton #hellodolly #kinkyboots #thelionking #mbutterfly #misssaigon #meangirlsmusical #onceonthisisland #thephantomoftheopera #theplaythatgoeswrong #schoolofrock #timeandtheconways #waitress #warpaint #wicked #broadway #loveislove #musicals
Thank you Bruce for the 30+ years of inspiration. What a week as I made awesome connections with fellow Springsteen fans and experienced magic and pure joy in the streets. It's all about togetherness. I'm making my way to tonight's last performance and I'm over the moon! #brucespringsteen #theboss #bruuuuuce #broadway #rollingstone #legend #netflix #tougherthantherest ✨???
#brucespringsteen #bruce #pattiscialfa #116th #may #walterkerrtheatre #ourloveisreal #borntorun #dreamscometrue #springsteenbroadway #newyork #thankyou #tonight #thelastshow
#springsteenonbroadway #netflix @springsteen #notlongnow
Fabric time painting as Bruce spike and sang his truth #intuitivepainting #responseart #womenpaintingwomen #springsteenonbroadway
Tonight's the night... thanks @springsteen for giving us a reason to come to NYC during the Christmas season... unbelievable city... can't wait for tonight's finale! (No camera tonight so this photo will have to do...) #christmasinnewyork #nyc #broadway #lightsup #thecitythatneversleeps #photogotcutoff
Like with every good magic trick, it all begins with a setup...Thank goodness for non-Springsteen loving friends who know just where to unload unwanted Bruce on Broadway tickets!!! No words. Lucky. Lucky. Lucky. #springsteen
Pictures from last night's sold out @springsteen dedicated Hungry Heart up on our Facebook page! Thanks for being an awesome crowd!! ?‍♀️?‍♀️?‍♀️?‍♀️
Springsteen pop-up store is open. Last day so check it out if you are in NYC. Photos by @redemartin #springsteenonbroadwaymerch
I have no idea how our Springsteen on Broadway viewing party turned into a formal sit-down dinner with the good dishes, glasses and silverware, but it has. Only the best for The Boss. #dinnerparty
# goodcompanion #forthispart #springsteenonbroadway
#sprinsteenonnetflix
Springsteen on Broadway #springsteen #netflix #itsbosstime #borntorun #home #brucespringsteen #bruce
Just spent 2 1/2 hours watching a master at work. An amazing, joyous one man show. #theboss
Just had a chance to check out the new Netflix release of Bruce Springsteen's recent run on Broadway. And I felt super inspired to whip this one up today on a rainy Sunday! What a great intimate and reflective performance from my absolute favorite artist. I thought that it really encapsulated the essence of all the things I always loved about his energy and his perspective that underlies his work and his music. What else is there to say than this man was Born to Run. . . . . @springsteen #theboss #brucespringsteen #netflix #illustration #illustrationartists #illustratorsoninstagram #art #artistsoninstagram #drawing #draw #painting #paint #ink #penandink #brushandink #sketchbook #pencildrawing #sketch_onn #sketch_dailydose #illustration_daily #artinstadaily @art_ness @magnificent.art #portrait #portraitdrawing #liquitex @liquitexofficial
Darkness on the Edge of Town 1978 Bruce Springsteen. Of the holy trinity of Born To Run, Darkness and The River this is my go to. These songs still make the live shows even better for me. Badlands is even more relevant now with what's going on in the country and world. While Bruce couldn't put out anything after Born To Run due to lawsuits with Appeal he kept listening to punk music. He gave away numerous hit songs to other people since they didn't fit in this album. Dylan said other than the Nebraska album that Racing in the Street is one of his favorite songs. Bruce is my favorite artist and the one I listen to the most. My motto is I'd rather be at a Springsteen concert. I've been to so many my daughters and wife say we're now common law. I have stacks of bootleg shows and from Bruce's site. No one comes close live and I love the Stones and Foo Fighters and others live. But 3 to 4 hour shows that change every night. I recommend it to everyone. Springsteen on Broadway was an amazing experience. Watch it on Netflix.
Following the closing night performance of yesterday, @springsteen and @officialrumbledoll salute the audience and Bruce makes his final remarks from the stage of the #walterkerrtheatre. A truly wonderful night that I will remember forever. Thanks, Bruce. #springsteen #brucespringsteen #concertphotography #livemusic #broadway #livemusicphotography #icon #tonyawards
when you're up at 3 am might as well do some #thunderroad @springsteen
2,5 hours well spent watching Netflix. This is beautiful. I love to hear him sing, but I also love to hear him speak. He does it so beautifully. There were tears (so many times!!) and laughter and just being in awe. I could listen to him forever, no matter how many times I have heard the stories. Tell me again and again and again.. I'll listen to the end of times. Just beautiful. @springsteen #springsteen #brucespringsteen #netflix #music #bestness
Springsteen On Broadway: Trailers and Videos
Springsteen on Broadway | Official Trailer [HD] | Netflix
Bruce Springsteen - The Rising (Springsteen on Broadway - Official Audio)
Bruce Springsteen - Growin' Up (Springsteen on Broadway - Official Audio)
Springsteen on Broadway | Full Album
Springsteen on Broadway 'Vietnam'-Story, 10/31/18
Bruce Springsteen - The Ghost of Tom Joad (Springsteen on Broadway - Official Audio)
Springsteen On Broadway - Growin' Up with Intro
Bruce Springsteen - Born to Run (Springsteen on Broadway - Official Audio)
Bruce Springsteen - Brilliant Disguise (Springsteen on Broadway - Official Audio)
Bruce Springsteen - The Promised Land (Springsteen on Broadway - Official Audio)
Bruce Springsteen - My Hometown (Springsteen on Broadway - Official Audio)
Springsteen on Broadway 'My Mom' October 31, 2018
Bruce Springsteen - Tougher Than the Rest (Springsteen on Broadway - Official Audio)
Bruce Springsteen - Thunder Road (Springsteen on Broadway - Official Audio)
Bruce Springsteen - Tenth Avenue Freeze-Out (Springsteen on Broadway - Official Audio)