Photo Gallery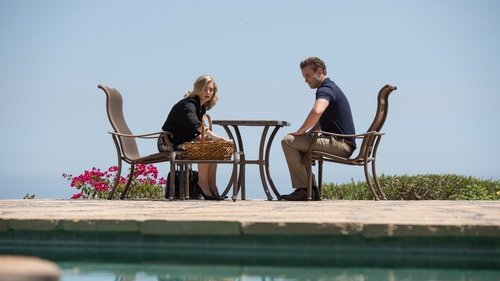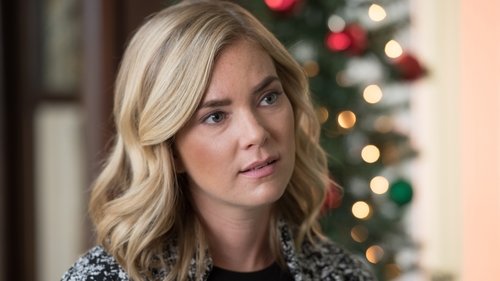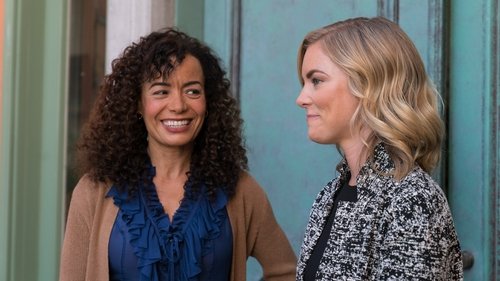 #achristmasinvermont begins airing this Sunday, November 25th and PREMIERES Sunday December 15th . Both movies ? will run throughout the Holidays on #iontelevision #Repost @iontelevision with @get_repost #blackfriday #fredolenray #director #producer #actresslife #christmasmovies #holidaymovies #televisionmovies #averymeredithchristmas #premiere #christmasinvermont #christmasinroyalfashion ・・・ The holidays are officially here! Don't miss this year's lineup of original holiday movies beginning November 25! #BringTheHolidaysHome
Busy week thanks ? to this guy! Puckering up for my 2nd of 3 on camera ? interviews this week . #Repost @11turkey with @get_repost ・・・ @mixology101 @meredithactress @femalesunfiltered #interview @iontv #turkpr #turkprclient #actresslife #producerlife #publicist #oncamera #televisionactress #redlips #averymeredithchristmas #christmasmovies #farmersmarketla
Coming out Dec 16, 2018: A Christmas in Royal Fashion, Kristin Cooper, a talented assistant for a global PR firm, is put in charge of the annual Christmas fashion show and auction for clothing entrepreneur, Mr. Carson. A handsome young royal, Prince Patrick, is dispatched by his father, the King of Edgemoor, to be the face of the family co-sponsored event. Upon his arrival to Beverly Hills, Patrick meets Kristin and is instantly smitten with her, mistakenly thinking she is actually her boss, Melanie. While Patrick and Kristin spend the Christmas season together in California, she wonders if Patrick would have still fallen for her if he knew she was an assistant, and not the boss. --- #AChristmasinRoyalFashion #CineNewsBot #Movies #Cinema #News #Newmovies #Upcoming
Just saw a commercial for the movie I'm in this holiday season?Loved filming this scene with the super talented @diarmaidmurtagh ?. #trailer #holidaymovie #actor #kidactor #television #iontelevision #ionchannel #dreambigshinebrightsparklemore #thankful #lovewhatido #opportunities #blessed #myjobisfun #makingmovies #25daysofchristmas #hallmarkchristmasmovies
'A Christmas in Royal Fashion' premiers one week from today @iontelevision on Dec. 16th 9/8c PM Staring @cindy_busby @diarmaidmurtagh @meredithactress @ginahiraizumi @adamlevy0512 @galyngorg #iontelevision #christmas #holidays #christmasmovies #television #premier #prince #televisionmovie #fredolenray
New Movie ? starts tomorrow! My script and toes are ready! #christmasinroyalfashion #achristmasinroyalfashion
How could this smiling gal possibly be a villain!? Find out on December 16th @iontelevision for the premiere of "A Christmas ? in Royal ? Fashion" with @officialpageofmichaelpare. Director: @fredolenray Producers: @heyimbriannolan @tikiterrors Wardrobe: @the_miss_chaotika Hair and Make-up: @tracy.rosen . . . . . #michaelpare #christmasmovie #televisionmovie #actorslife #holidaymovie #christmasinroyalfashion #merediththomas #averymeredithchristmas #iontelevision #iontv #premiere #televisionactress
Now to a fun and festive change of pace from my usual roles... Finding myself currently surrounded by all the Christmas cheer of beautiful Holland in December I think even my Viking, SEAL, Bodyguard and US Revolutionary alter-egos of yester-times would be swept up in the festive good vibery! ??? • Meet Prince Patrick of upcoming seasonal movie "A Christmas in Royal Fashion" for @iontelevision airing December 16th 9/8c Stateside ?? • Had such a blast shooting this in Calabasas & Malibu, Los Angeles over the summer months (☀️+??=?) with the exceptional & superb @cindy_busby , talented up and coming young actress @official_julianasada and directed by absolute gentleman @fredolenray - happy holidays folks! • Full trailer in bio ? ? ? • • • • • • #christmas #christmasmovie #cindybusby #iontelevision #happychristmas #royal #fashion
What a wonderful week of laughter. Loved chatting with these lovely ladies of @femalesunfiltered on Thursday . Thanks ?for having me @chrissycarpenter and @demijanell @instagranison @mixology101la @farmersmarketla .
I am so exited about my latest Christmas ? movie ?. I got a glimpse during ADR this morning and it looks gorgeous! @michaelpareofficial @schearthome @iontelevision . . . . #christmasmovies #holidaymovies #michaelpare #adr #bts #womeninfilm #mondaymotivation #heartandhome #superstation #actresslife #imageresources #film #video #voiceoverbooth #christmasinroyalfashion #iontelevision #achristmasinroyalfashion
"Film & Fashion" with @cindy_busby on @superchanneltv's blog or can be found on FB or Twitter through @schearthome. • • • https://www.superchannel.ca/blog/film-fashion-cindy-busby _ #AChristmasInRoyalFashion #AutumnStables #CedarCove #RunawayChristmasBride #Hearties #WCTH #WhenCallsTheHeart #Heartland #UnleashingMrDarcy #MarryingMrDarcy #Canadian #CanadianActress #HallmarkInCanada #Fashion #Interview #FamilyFriendly #FamilyTV #Canada #BTS #CindyBusby
Thank you @starrymag for chatting Christmas ? Movies and Chevy Chase with me! Photo by @tandem.photo and Hair/Make Up @bjohnsonstudio .
I think #CindyBusby has TWO Christmas movies coming out in December. I'm totally down with that! #ChristmasCupcakes & #AChristmasinRoyalFashion Believe I'll watch #MarryingMrDarcy again to gear up for it.
Somebody put Baby in the corner ?Thank you Studio City ? Lifestyle Magazine for featuring me in the Celebrity Corner of your December issue. Grab a free hard copy all over the valley including Toluca Lake, Valley Village, Sherman Oaks , and Universal City . And thank you @hotshots_selftaping , @suncafela , @tendergreens , @laureltavern @mymenchies , @lemonadela for being some of my favorite Studio City haunts .
I seriously don't need anything for Christmas this year (though I kind of hope my mom doesn't see this.) My stocking runneth over!! Thank you Tolucan Times for the nice article on "A Christmas ? in Royal Fashion" and for making me feel like a Christmas queen .
Just got a sneak preview of tonight's "A Christmas ? in Royal ? Fashion" premiere and @cindy_busby is fabulous ! See you tonight @iontelevision 9/8 c PM !
I've been seeing the commercials ... can't wait to see it! #AChristmasInRoyalFashion @diarmaidmurtagh
Thank you @entscoop for the feature on my holiday ? movies on @iontelevision this season! . . . . . #achristmasinvermont #actress #actorslife #entertainment #instagood #instadaily #instagram #tandemphoto #hybridproductions #holidaymovies #christmasmovies #televisionmovie #bringtheholidayshome #entertainmentscoop #christmasinroyalfashion #christmasinvermont #averymeredithchristmas #merediththomas #iontelevision #iontv
A Christmas in Royal Fashion: Trailers and Videos
A Christmas Prince: The Royal Wedding (2018) | Dress proposition (2018)
Meghan and Harry's giant Christmas tree unveiled at Kensington Palace
The 50 Greatest Gowns Ever Worn by a Royal
The 50 Greatest Gowns Ever Worn by a Royal | Royal family story
DUCHESS OF CAMBRIDGE LOOKS FESTIVE \u0026 PLAYFUL AS SHE HOSTED A CHRISTMAS PARTY WITH PRINCE WILLIAM
Meghan's Speech | Presents Award To Wedding Dress Designer | British Fashion Awards 2018
Kate Visit the Children's Hospital Evelina London for Christmas
Meghan presents award for British Designer of the Year
British Royals Release Christmas Cards! Inc Harry and Meghan! | 2018
The 50 Greatest Gowns Ever Worn by a Royal
A Christmas Prince: The Royal Wedding (2018) | The Royal Wedding(2018)
The Queen never invited the mother Kate to the royal Christmas because her family had a dirty past
A Christmas in Royal Fashion | Trailer (2018) | Cindy Busby, Diarmaid Murtagh
DUCHESS OF CAMBRIDGE LOOKS FESTIVE \u0026 PLAYFUL AS SHE HOSTED A CHRISTMAS PARTY WITH PRINCE WILLIAM
Royal Family | The Queen, Prince William, Kate and Christmas 2019
The Queen never invited the mother Kate to the royal Christmas because her family had a dirty past
Reason royal fans are disappointed with Harry and Meghan's Christmas card
A Christmas Prince: The Royal Wedding (2018) | The Royal Wedding(2018)
A Christmas Prince: The Royal Wedding (2018) | The Royal Official Portrait (2018)