Ben Is Back Posters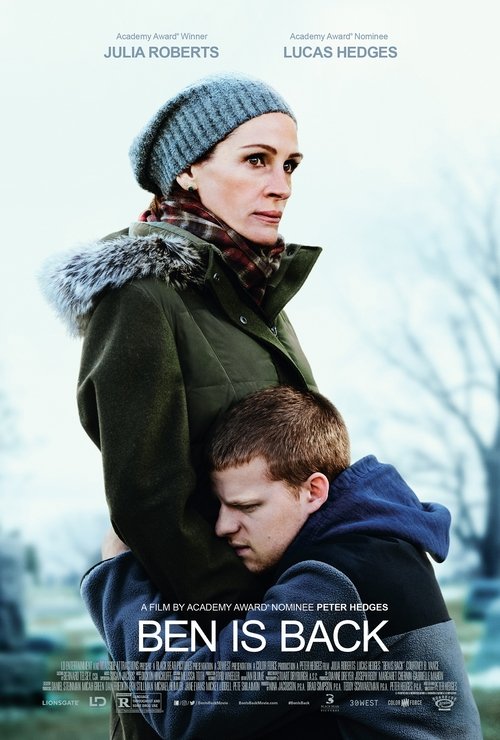 Photo Gallery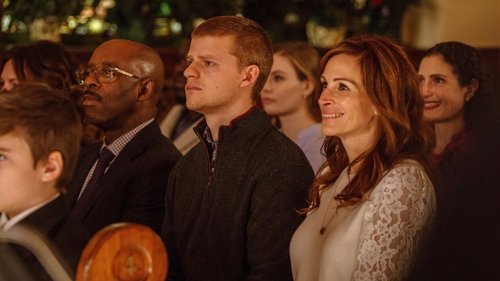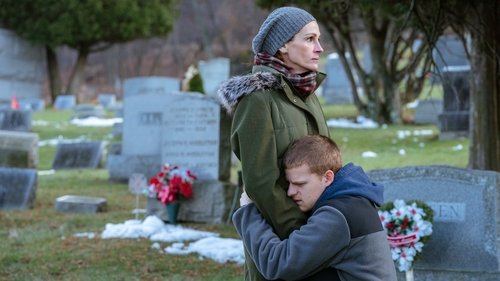 The #BenIsBack cast and crew reunited for the New York premiere at the AMC Loews Lincoln Square.
@courtneybvance @juliaroberts #lucashedges #benisbackmovie In theaters nationwide this Friday!
Julia and Lucas ? #juliaroberts #lucashedges #benisback
Reelz Anticipated: December . . Can you believe we're at the end of the year? Been a crazy interesting one for cinema & now the December releases are upon us. I've broken down the ones I'm looking forward to the most & curious to hear what's on your radar for the last month of 2018. Here are my picks: . . 1. If Beale Street Could Talk: This one quietly moved to the top of my list as the month approached. Directed by Moonlight helmer Barry Jenkins, the film follows a a woman in Harlem desperately scrambles to prove her fiancé innocent of a crime while carrying their first child. It looks like a beautiful story & the latest TV spot featuring Killing Me Softly just completely sells it. Plus, I'm curious to see how good Regina King is in this because she seems like a front runner for Best Supporting Actress. @bealestreet opens limited on December 14 & wide Christmas day. . . 2. Ben is Back: Here's another film completely sold by effective TV spots & trailers. I'm a fan of writer/director Peter Hedges & this looks like another fine piece of work from him. In the film, a drug addicted teenage boy shows up unexpectedly at his family's home on Christmas Eve. Lucas Hedges is having a hell of a year between this & Boy Erased while Julia Roberts is also getting raves for her performance. @benisbackmovie opens this Friday. . . 3. Bumblebee: Never thought I'd put a Transformers related movie this high on my list but since the first trailer & seeing the panel at Comic-Con, I think this Transformers prequel may be more than clunky robot action. Looks like a solid coming of age story that may surprise. @bumblebeemovie opens December 21. . . 4. Spider-Man: Into The Spider-Verse: This film also surprised me with footage at Comic-Con & now it still sits pretty with a 100% on Rotten Tomatoes. This animated adventure follows the Miles Morales version of Spider-Man & it looks like it's going to be a real treat. @spiderversemovie opens December 14. . . Mary Poppins Returns: Rounding out the top 5 is Mary Poppins Returns which looks like a fun continuation of an old classic. I'm mostly all in for Emily Blunt who looks like she'll do Julie Andrewa proud. (Continued In Comments)
#JuliaRoberts in #OscardelaRenta Resort 2019 & #RupertSanderson pumps at the #BenisBack #NewYork #premiere. More on the #blog, link in bio. #tapforcredits #fashion #runway #film #movie #celebrityfashion #celebritystyle #instastyle #fashionblogger #blogger #instafollow #instafashion #instafollowers #womensfashion #redcarpet #redcarpetfashion #TheFashionistaStories
The LOVE I have for this one ❤️❤️❤️ @alexandrapark1 for the premiere of @benisbackmovie @gettyimages #mubynatashaleibel #hairbynatashaleibel @cloveandhallow #vegancosmetics #crueltyfreebeauty @kyliecosmetics @beccacosmetics #beccacosmetics @bodyography #bodyography @hedlux #hedlux @itcosmetics #itcosmetics @tartecosmetics #tartecosmetics @stilacosmetics #stilacosmetics @arkadiance #arkadiance #nyc @source_vital #sourcevital #farmhousefresh @farmhousefresh @glossier #glossier @renskincare #renskincare @morphebrushes @ardellbeauty #ardelllashes @love_amika @alternahaircare
Check out our interview on #entertainmenttonight @entertainmenttonight @juliaroberts @msmiafowler #redcarpet #moviepremiere #kidkari #actor #exclusive
See #JuliaRoberts, #LucasHedges, @CourtneyBVance and @KathrynNewton in #BenIsBack, in NY & LA this Friday. Expanding into additional cities Dec 14 and 21. Get tickets at the link in our bio.
#Repost @natashaleibel with @get_repost ・・・ The LOVE I have for this one ❤️❤️❤️ @alexandrapark1 for the premiere of @benisbackmovie @gettyimages #mubynatashaleibel #hairbynatashaleibel @cloveandhallow #vegancosmetics #crueltyfreebeauty @kyliecosmetics @beccacosmetics #beccacosmetics @bodyography #bodyography @hedlux #hedlux @itcosmetics #itcosmetics @tartecosmetics #tartecosmetics @stilacosmetics #stilacosmetics @arkadiance #arkadiance #nyc @source_vital #sourcevital #farmhousefresh @farmhousefresh @glossier #glossier @renskincare #renskincare @morphebrushes @ardellbeauty #ardelllashes @love_amika @alternahaircare
See @juliaroberts and Lucas Hedges in #BenIsBack, in select theaters December 7. And read the full review from @hollywoodreporter: bit.ly/BenIsBackTHR
Ben Is Back: Trailers and Videos
How Julia Roberts Rescued Emotional Courtney B. Vance
Julia Roberts \u0026 Lucas Hedges Talk Ben is Back
BEN IS BACK: Julia Roberts and Lucas Hedges Interview
Why The Script Drew Julia Roberts To Work In 'Ben Is Back'
Ben is Back - Movie Review
BEN IS BACK Trailer German Deutsch (2019)
BEN IS BACK MOVIE REVIEW
BEN IS BACK Clip - Deal (2018) Julia Roberts
Is Creed II Rocky's Best? Vox Lux \u0026 Ben is Back – Black Tomatoes Episode 39
Lucas Hedges And Stephen Loosen Their Collars