Photo Gallery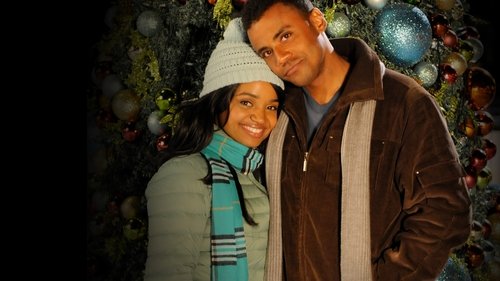 There's a connection between them, but will @kylapratt and @jarodjoseph risk their friendship for love ? this holiday season? Don't miss the premiere of #TheChristmasPact ❄️?? SUNDAY at 8/7c. . . . . . #holiday #movie #movies #lifetimemovies #tv #tvmovies #christmas #holidaymovies #christmasmovies #xmas
Will these best friends keep the spirit of Christmas and the magic of their childhood pact alive? ? Find out in the premiere of #TheChristmasPact this SUNDAY at 8/7c. ? ✨ . . . . . #itsawonderfullifetime #christmas #xmas #holiday #holidays #christmasmovies
?☃️~THE CHRISTMAS PACT~☃️? On the set of T"he Christmas Pact!" Great cast and crew. Special and enjoyable times with Kyla, Jarod, Heather-Claire and Hamza. Also a special thanks to Troy, Jeff and Darren. It was very fun and interesting to make a Christmas movie in 35 degree heat. I gotta say I have a nice golden tan now! ? #vancouverfilm #merrychristmas #assistantdirector #summer2018 #langley #film #onset
GUYS I designed a movie with some awesome cast and crew ❤️. . . . . #love #setlife #work #design #costumedesign #lifetime #hallmark #costumes #fashion #movie #film
Will these two BFFs keep the magic of #TheChristmasPact ? ? ✨ alive this holiday season? Don't miss @kylapratt and @jarodjoseph in the premiere SUNDAY night at 8/7c! . . . . . #holiday #movie #movies #lifetimemovies #tv #tvmovies #christmas #holidaymovies #christmasmovies #xmas
#Repost @aenetworks • • • Can best friends fall in love? That's the question next door neighbors Sadie (@kylapratt) and Ben (@jarodjoseph) will answer as they keep the Christmas spirit alive over the years. #TheChristmasPact premieres tonight at 8/7c on @lifetimetv. - @msnicoleanthony @stephaniedbennett @hamza.fou @iamjasmineguy @kahmoshun - #ItsAWonderfulLifetime #LifetimeMovies #ChristmasMovies #christmas #holidays #NicoleAnthony #StephanieBennett #HamzaFouad #JasmineGuy #KadeemHardison #KylaPratt #JarodJoseph
Tune in tonight!!! #TheChristmasPact premieres on @lifetimetv 8/7c #HolidaySeason ?
Tonight 8pm ET/7pm CT (also on at 12am ET/11pm CT) watch #TheChristmasPact on @lifetimetv starring Kyla Pratt, Jarod Joseph, & Jasmine Guy! #ItsAWonderfulLifetime #kylapratt #jarrodjoseph #jasmineguy #ChristmasMovie #television #holidaymovie #christmas #holidays #movie #entertainment
This year #LifetimeTV has so many original Christmas movies premiering with a lot of our favs. Swipe through to watch the trailers (?: @lifetimetv) for the Christmas movies with Black actors and actresses cast as the lead. #BWNAVChristmas . #EverydayIsChristmas stars #ToniBraxton, #MichaelJaiWhite, #GloriaReuben, and #TowandaBraxton . #JingleBelle stars #TatyanaAli and #CorneliusSmithJr, #LorettaDevine, #ValariePettiford, #ObbaBabatunde, #KeshiaKnightPulliam, and #TempesttBledsoe . #TheChristmasPact stars #KylaPratt #JarodJoseph, #KadeemHardison, and #JasmineGuy . #MyChristmasInn stars #TiaMowry Hardict, Rob Mayes, #JackeeHarry, #TimReid, and Erin Gray . . Drop a ?if you plan to watch any of these movies!
Will their holiday wishes come true ? this season? Don't miss @kylapratt and @jarodjoseph in the premiere of #TheChristmasPact ❄️?? TONIGHT at 8/7c. . . . . . #holiday #movie #movies #lifetimemovies #tv #tvmovies #christmas #holidaymovies #christmasmovies #xmas
Can best friends fall in love? That's the question next door neighbors Sadie (@kylapratt) and Ben (@jarodjoseph) will answer as they keep the Christmas spirit alive over the years. #TheChristmasPact premieres tonight at 8/7c on @lifetimetv. - @msnicoleanthony @stephaniedbennett @hamza.fou @iamjasmineguy @kahmoshun - #ItsAWonderfulLifetime #LifetimeMovies #ChristmasMovies #christmas #holidays #NicoleAnthony #StephanieBennett #HamzaFouad #JasmineGuy #KadeemHardison #KylaPratt #JarodJoseph
The Christmas Pact: Trailers and Videos
Bethany Joy Lenz #PoinsettiasforXmas interview #ItsAWonderfulLifetime Christmas Kickoff #LifeTimeTV
A Christmas Story The Musical PACT Act One
2018 New Hallmark Movies - Great Hallmark Christmas Romance Movies 2018
Emily Moss Wilson \u0026 Stephen Colletti #HometownXmas #ItsAWonderfulLifetime Christmas Kickoff
Vintage Holiday Decorating, Oregon Wine Tasting, New Organic Sheets and Clothing
The cast of ALL IS CALM performs Silent Night in Grand Central Station
What if the Christmas Truce Ended World War One? | Alternate History
Ritchie Montgomery #ChristmasContract interview #ItsAWonderfulLifetime Christmas Kickoff #LifeTimeTV
A Christmas Story The Musical PACT Act One
Rachel Boston #AChristmasinTennessee interview #ItsAWonderfulLifetime Christmas Kickoff #LifeTimeTV
Christmas Wonderland 2018 | New Hallmark Christmas Movies Full Length | Hallmark Movies 2018
[DAY 1] 12 DAYS of CHRISTMAS GIVEAWAYS | Pact
The Christmas Truce 2018 Trailer
Bethany Joy Lenz #PoinsettiasforXmas interview #ItsAWonderfulLifetime Christmas Kickoff #LifeTimeTV
Keisha Knight Pulliam #JingleBelle interview #ItsAWonderfulLifetime Christmas Kickoff #LifeTimeTV
FULL INTERVIEW: Jasmine Guy and Kadeem Hardison – Part 1
What if the Christmas Truce Ended World War One? | Alternate History
The Christmas Truce 2018 Trailer