Photo Gallery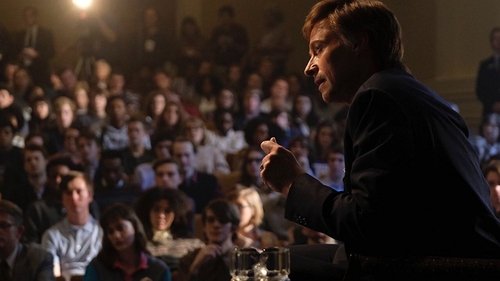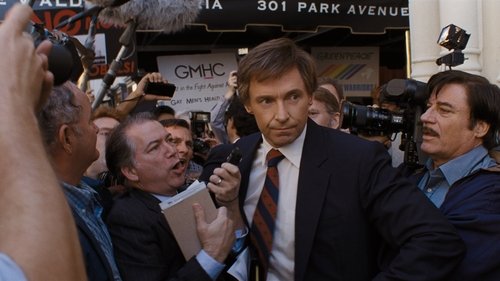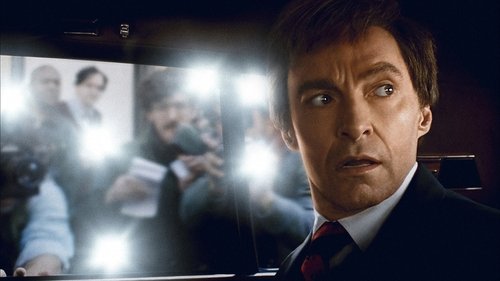 happy boy at Deadline's The Contenders LA on Saturday #hughjackman #thefrontrunner
SAG-AFTRA Foundation Conversations Screening Of 'The Front Runner' ?✨?? #SAGAFTRA #screening #hughjackman #LA #losangeles #CA #great #love
Pretty sure I'm telling #arigraynor that since I couldn't drink alcohol before the premiere, I considered doing street drugs instead. #ididntdodrugsmom #thefrontrunner
#TheFrontRunner - The presidency that almost was. The Gary Hart/Donna Rice story: When political and tabloid journalism first merged. Q&A with Hugh Jackman, Alfred Molina, Mamoudou Athie and Co-writer/Director Jason Reitman. https://www.imdb.com/title/tt7074886/videoplayer/vi1468316185
#NEW |? Hugh al SAG-AFTRA Foundation Conversations Screening di The Front Runner a Los Angeles il 3 novembre. #hughjackman #thehughjackman #love #aussie #australia #losangeles #la #TheFrontRunner #instagram
This is no ad for hugh jackmans the front runner this is just next level and too funny as well watch the whole thing #ryanreynolds #hughjackman #sonypictures @vancityreynolds @thehughjackman @frontrunnermovie @sonypictures
Tickets now available! Don't miss @thehughjackman in #TheFrontRunner - in select theaters Election Day, everywhere November 21. Get tickets (link in bio).
Nov 3rd 2018, the day I met Hugh Jackman for the first time, as Logan, suited, he was just as nice as his reputation precedes him, we weren't allowed to take photos with or of him, but I did get to shake his hand, so I told him thanks for Laughing Man Coffee, and that if he ever needs a younger brother in a movie to hit me up!? #sag #sagaftra #sagaftramember #actor #hughjackman #screening #???? #wolverine #weaponx #xmen #logan #jameshowlett #wolverinecosplay #busker
Q&A with "The Front Runner" actor Hugh Jackman and writer/director Jason Reitman! #awardseason #moviescreening #varietyscreeningseries #hughjackman #jasonreitman #myfunhollywoodlife @frontrunnermovie
?Ryan Reynolds Promotes Hugh Jackman's Front Runner With Joke Voter Ad? - Ryan Reynolds is promoting the release of Hugh Jackman's new film The Front Runner with a joke voter ad that reveals "the truth" about the fan-favorite (former) Wolverine actor. The Twitter clip is but the latest in a series of exchanges between Reynolds and Jackman on social media recently, leading some fans to speculate that the pair are hinting at a long-awaited Deadpool/Wolverine project being in the works. As such, it's possible that what Jackman and Reynolds are really hinting at is the former making a cameo as Wolvie in this December's untitled PG-13 version of Deadpool 2. It's been confirmed that the PG-13 Deadpool sequel includes brand-new scenes that were shot a couple months ago, so an appearance by Jackman certainly shouldn't be ruled out just yet. In the meantime, Jackman has a movie to promote (this month's The Front Runner) and Reynolds has lent a helping hand by releasing a fake awards season ad for the film. The video comes complete with cheeky narration from Reynolds (as he claims that Reynolds isn't the cheery Australian performer he claims to be), along with a series of equally tongue in cheek disclaimers that the ad was "paid for by not Ryan Reynolds". Take a look, above: Early critical word of mouth around the movie (following its run on the festival circuit) is mixed to positive, but Jackman has been picking up a good deal of praise for his performance as Senator Hart and may yet land some major awards show nominations for his efforts... that is, assuming that Reynolds' searching expose on the actor's real name and country of origin doesn't derail his own campaign.??All joking aside, it would be fun to see Reynolds and Jackman share the screen again in the X-Men universe. #ryanreynolds#hughjckman#joke#thefrontrunner#awardseason#oscars#deadpool#wolverine #xmen#bestfriends #bmbmovienews
These two? Working on the same project? We can't love it more. ❤️❤️❤️#WeLoveOurGeffenAlums #Repost @mollyephraim with @get_repost ・・・ We don't share any scenes together, but I still think it's cool as hell that one of my absolute favorite people, actors, and forever "Papa" @fredmolina9953 and I are in a movie together. From Anatevka to the eighties! #thefrontrunner
Sara Paxton @sara_paxton at last night's @cfda / @vogue 's Fashion Fund Awards ? Styling @itsamandalim Hair @seijinyc Makeup @ktmell Also: Go vote! #vote —— #katiemellingermakeup #makeup #hair #tanyataylor #sarapaxton #tmgla #cfda #vogue #cvff
#TheFrontRunner the things I'll do for free lunch
Happy Election Day! Celebrate the release of #TheFrontRunner starring @RealHughJackman with a FREE lunch on behalf of the film! Come find us in #soho at Hudson/King St. 12pm-2pm get yours now (while supplies last) & see @TheFrontRunner in theaters starting tonight! "The Front Runner Sammy" American, Chicken, Bbq Jalapeno
The wait is over. #TheFrontRunner is out in NY & LA TODAY! ??Everywhere November 21st. #ElectionDay @TheHughJackman @JasonReitman @FrontRunnerMovie
The best way to make a Tuesday special is by getting a free grilled cheese sandwich from these awesome guys!!! #nomnom #newyorkin #blondie #NewYorker #nyc #grilledcheese
On the occasion of #vote ?️ I offer you ?️ where we see @thehughjackman becoming a politician ?‍⚖️ It's a wonderful coincidence ? #hughjackman #electionday
A picture is worth a thousand words and also a picture of me CLINGING to this INTERNATIONAL TREASURE while completely ignoring other equally-as-handsome @tobyhuss is worth probably a thousand-and-one? (But really— I work on Toby Huss projects EXCLUSIVELY now.) #handsomes
#SonyPictures opens THE FRONT RUNNER on Election Day, starring CinemaCon regular Hugh Jackman! #HughJackman #TheFrontRunner #CinemaCon #MoviegoingExperience
Snappy Sorkin-esque banter, 80s nostalgia, and #HughJackman in a bad wig yet still hot as hell. But also an enraging, ironic look at how a reality-TV resume ended up becoming a legit qualification for the American presidency. #TheFrontRunner is now playing in New York and Los Angeles. It expands nationwide in the US Thanksgiving weekend. It opens in the UK in January. #movies
• Baby ?? . . . #HughJackman #supportforhugh #hfa #hollywoodfilmfestival #hollywood #deborraleefurnes #hubs #goldenheart #love #happy #proud #smile #xmen #jamesloganhowlett #wolverine #thegreatestshowman #logan #thefrontrunner #frontrunnermovie . . . Sigam / Follow: @hughjackmanfbr @hughjackman_world_brasil @milkshake_jackman @notes_for_hugh
Gary Hart was going to be President. Instead he changed American Politics forever. Based on a true story, #TheFrontRunner only in theaters Election Day.
@frontrunnermovie.? @[email protected][email protected][email protected][email protected][email protected]? _____________________? Movie:"THE FRONT RUNNER - Official Trailer #2(Movieclips Trailers) P:01....___? ______________________? Published On: ?25 October 2018? Us Release Date: ?21 November 2018 ? _______________________? #Newmovietrailer #New#Movie#Trailer #TheFrontRunner #The#Front#Runner #OfficialTrailer #frontrunnermovie #thehughjackman #sonypictures #fandango #columbiapictures #sarapaxton #jasonreitman #hughjackman #verafarmiga #sarapaxton #Stage6Films #Bron #RightOfWayFilms #UsReleaseDate #21November2018 #movies #videos #actor #actress #hollywood #goodmovie ______________________? Starring:"Hugh Jackman, Vera Farmiga, Sara Paxton. _______________________? Directed By:"Jason Reitman"...?? _______________________? Synopsis:"American Senator Gary Hart's presidential campaign in 1988 is derailed when he's caught in a scandalous love ?affair... ______________________?
My top 6 favorite #books that changed my life. #armisteadmaupin #talesofthecity @robinrobertsgma #everybody'sgotsomething @padmalakshmi #lovelossandwhatweate @eyeswoon #cookbeautiful #marquisdesade #justine & THEE MOST IMPORTANT book of my life the original #thefrontrunner. #read a #book today. #readabook
Good morning people ❤ #hughjackman #hughjackmanfans #haveniceday #greatestshowman #aussie #newyork #fanpage #logan #kateleopold #newpost #hughjackman #hughjackman #goodmorming #actor
Have you voted yet? Stop by and grab a voting inspired book for all ages. And help yourself to a poster and a copy of Matt Bai's The front Runner. #vote #electionday #drsuess #ballots #democrats #republican #ivoted
#Repost @jasonreitman with @get_repost ・・・ The goal of The Front Runner was to make a movie in which the entire cast was on set every day, wired and armed with dialogue to talk over each other in a mess that resembled real life. No heroes. No villains. Just people trying to navigate a scandal. . . . #TheFrontRunner #basedonthetruestory #film #thisisthereallife #biographical #biography #JasonReitman #HughJackman
Go check out my lil bro @frescotoldya dropped this hot shit ????? a few days ago video filmed by my ace @adubdaprodigy #ShotByDub "Strange Things" https://youtu.be/6JOgipjg1bY #frescotoldya #KassSaidIt #ElectionDay #TheFrontRunner #tuesdaymotivation #TuesdayThoughts #tuesdayvibes
Hugh Jackman, enough said. • • • #thefrontrunner, #hughjackman, #jksimmons, #alfredmolina, #jasonreitman, #landmarktheatres, #moviepass, #politicalmovie, #politicalscandal, #tabloids, #tuesdaynightmovie
The Front Runner: Trailers and Videos
The Front Runner - LFF 2018 Movie REVIEW | The Fine Line of Morality |
THE FRONT RUNNER Trailer #2 (2018) Hugh Jackman Movie
The Front Runner EPK Cast \u0026 Crew Soundbites || SocialNews.XYZ
THE FRONT RUNNER Trailer #2 (2018) Hugh Jackman, Vera Farmiga Movie
THE FRONT RUNNER International Trailer NEW (2018) - Hugh Jackman Gary Hart Drama
Ο ΥΠΟΨΗΦΙΟΣ (THE FRONT RUNNER) - TRAILER (GREEK SUBS)
The Front Runner - Official Trailer - Starring Hugh Jackman - At Cinemas January 25
Hugh Jackman interview 'The Front Runner'
THE FRONT RUNNER: Ryan Reynolds Election Promo [HD]
THE FRONT RUNNER Official Trailer #2 (2018) Hugh Jackman, Vera Farmiga Movie HD
THE FRONT RUNNER – International Trailer
The Front Runner Exclusive Featurette - The Hart of it All (2018) | Movieclips Coming Soon
The Front Runner's Mamoudou Athie interview with Blackfilm.com
THE FRONT RUNNER Official Trailer 2 (2018) Hugh Jackman Biography Movie HD
The Front Runner Trailer 2 (2018) | Movieclips Trailers
The Front Runner - Internationale trailer
THE FRONT RUNNER Trailer # 2 (NEW 2018) Hugh Jackman Movie HD
The Cast and Director Of 'The Front Runner' Discuss The Film
Academy Conversations: The Front Runner
THE FRONT RUNNER - Official Trailer #2