Photo Gallery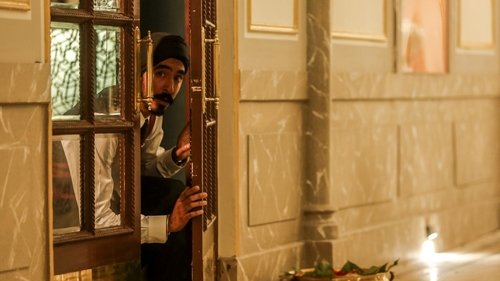 Armie's expressions are priceless. @armiehammer . . . . . . . . . . . . . . . . . #armiehammer #oliver #callmebyyourname #themanfromuncle #sorrytobotheryou #straigtwhitehotmen #onthebasisofsex #tiff2018?
ARMIE HAMMER #actor #armiehammer #august28 #1986 #losangeles #california #usa?? 1 time #goldenglobenominee (Call Me By Your Name 2018) #desperatehousewives (1 episode 2007) #jedgar #mirrormirror #theloneranger #themanfromuncle #thebirthofanation #nocturnalanimals #freefire #mine #callmebyyourname #finalportrait #sorrytobotheryou #hotelmumbai #onthebasisofsex
⋆⋆ NEW┊what a reunion of the cast of #HotelMumbai w/ our #ArmieHammer in Los Angeles. ♡ thks @anupampkher ?
If I only could love him more... Happy Birthday, love. #ArmieHammer #HappyBirthdayArmieHammer #Callmebyyourname #cmbyn #straightwhitemen #sorrytobotheryou #tiff #tiff18 #beautiful #birthday #love #portrait #photography
#HOPE This is when we were still not clear that we ll be part of " #HotelMumbai " but there was hope. I think a month later we got news that we are in.? And When @thetrishaan paji was auditioning, he let us flow. He said "don't worry about camera that is my responsibility,you just do. Thank you paji for everything ?? #bestcastingdirector ?? #AnthonyMaras @suhailnayyar @manojmehra02 @dineshkumar_hunny
Armie Hammer and Timothée Chalamet at the 2017 Toronto International Film Festival for Call Me By Your Name. I hope we might get a reunion of these two this year (even though their movies are premiering on different dates) since Timmy is supposedly going for Beautiful Boy and Armie is going for Hotel Mumbai. . . . #timotheechalamet #timothéechalamet #armiehammer #armandhammer #tiff #tiff2017 #tiff17 #tiff18 #tiff2018 #torontointernationalfilmfestival #callmebyyourname #cmbyn #beautifulboy #beautifulboymovie @armiehammer @tchalamet
TIFF 2018 IS GONNA BE SO GOOD! — Source: https://www.tiff.net/the-review/tiff-2018-guest-list/ — @tchalamet #timothéechalamet #timotheechalamet #armiehammer #callmebyyourname #cmbyn #ladybird #saoirseronan #gretagerwig #elioperlman #lucaguadagnino #michaelstuhlbarg #elioandoliver #interstellar #beautifulboy #stevecarell #prodigalson #hotsummernights #missstevens #littlewomen #dune #hotelmumbai
Excited to share the news that @bleeckerstfilms and @shivhanspics have come on board to distribute #HotelMumbai! #armiehammer #devpatel. See you at #TIFF
#Repost @primula87_jp ・・・ 【Update】It seems that #HotelMumbai to be premiered on September 7 #tiff My follower said "It's the system glitch. It's on September 7th. If you switch your time zone to Toronto, you will see the correct schedule!" Thank you for the information @joyceeiri! But I can't switch the time zone so can't confirm that. #ArmieHammer #DevPatel #NazaninBoniadi #AnupamKher Hotel Mumbai / https://t.co/pRqumDpjNC
Successfully turned "date night" into a surprise party with his incredible cast. Then successfully found ourselves stuck in an elevator at 3am with said amazing cast. Was the only one who successfully had a full on panic attack as a result. #handleditlikeachamp #happy30thhusband
⋆⋆ NEW┊#ArmieHammer on IG Stories , Sep 2O18." ?
??? We all want @tchalamet to win an #Oscars on 2019.. most especially that Timothée got robbed last March 4th.. Seriously, he should have won that Oscars for Best Actor Award in "Call Me By Your Name." But I think it's just too early to pressure him. Perhaps let's watch and enjoy "Beautiful Boy" movie first. Awards comes next.. However, I appreciate the publicity. It will be good for the movie. ??? ? #BEAUTIFULBOY Official Release: Oct 12, 2018 World Premier: September 7, 2018 in #TorontoInternationalFilmFestival. Timmy, Steve, Nic and David are going. Armie's movie #HotelMumbai is also part of #TIFF18. I hope they both meet in #Canada. Worldwide Release: #Dubai Nov 29, 2018 Gulf Theaters #UK Jan 18, 2019 #France Feb 6, 2019 or visit BeautifulBoy.Movie Role: Nic Sheff Directed by Felix Van Groeningen, AmazonStudios Filmed: May/June 2017 in San Francisco A true to life story about Meth Addiction Timmy had to lose 20-25 lbs for the role & visited hospital few times. The crew cried during their first scene in the hospital.
New movie #DevPatel #DevPatel #ArmieHarmer
Ohh, my babies are back togerher ❤️ ... "Seems we've weathered Hard times we've been through In silence I've waited I missed you (I missed you too) 'Cause you, you and I back together again Got the world in a spin 'Cause you, you and I back together again Got the world in a spin It's all come together Problems we've defeated And I'm in here heart in hand You take all that I got and you need it , baby 'Cause you, you and I-I-I back together Got the world in a spin You, you and I-I-I back together Got the world in a spin Love will last forever (Forever) We can make it real (Got to be real) Say you'll leave me never (No, no, never) We can truly feel (What you feel) I feel like you Back together Yeah, yeah, yeah Younger and wiser Time has shown the way We've come full circle To stay (Baby) 'Cause you, you and I-I-I back together again Got the world in a spin 'Cause you, you and I-I-I back together again Got the world in a spin Truth is the light It's the joy that we both share Make love day and night It's so easy to do when you care." . Roberta Flack - Back Togethet Again ... I guess it's the right time to end my vacation. I missed all of you so much and missed @tchalamet and @armiehammer so so much. . . . . . . . . . . . . . . . . . . #timothéechalamet #armiehammer #reunion #straightwhitemen #thekingmovie #tiff2018? #mybeautifulbabes
Beautiful boys hiding their faces! @tchalamet @armiehammer @elizabethchambers #timotheechalamet #armiehammer #sorrytobotheryou #beautifulboy #cmbyn #callmebyyourname #hotsummernights #finalportrait #theking #straightwhitemen #tiff #navy #nautical #yaght #myinterests #fashion #beauty #timotheechalamet #armiehammer #makeup #mybiggaylife #barbie #collecting #converse #shoes #words #comedy #gucci #supermodels #designers #photography
Happy TIFF-mas ? What films are you seeing this year? #TIFF18
⋆⋆ NEW┊#ArmieHammer on IG Stories by @erica_sauer , Sep 2O18." ?
CALLING ALL FILMMAKERS: Today is the last day to register for #Script2ScreenSummit, an event designed to inspire and inform emerging filmmakers, storytellers, and dealmakers who will be at the Toronto International Film Festival. During the event get the inside scoop from the writers, producers, dealmakers, and financiers behind this fall's most anticipated films including "Assassination Nation," "Welcome Home," "Second Act," and "A Simple Favor", starring Blake Lively, Anna Kendrick, and Henry Golding as well as these notable films premiering at the Toronto Film Festival: - The Front Runner - Ben Is Back - Hotel Mumbai - Jeremiah Terminator Leroy - Roma - Life Itself - Colette - First Man - The Kindergarten Teacher - If Beale Street Could Talk Sign up now at http://www.Script2ScreenSummit.com See you there! . . . #Filmmaker #Film #AspiringFilmmaker #Screenwriter #Storyteller #AssasinationNation #WelcomeHome #SecondAct #ASimpleFavor #BlakeLively #AnnaKendrick #HenryGolding #TheFrontRunner #BenIsBack #HotelMumbai #JeremiahTerminatorLeroy #Roma #LifeItself #Colette #FirstMan #TheKindergartenTeacher #IfBealeStreetCouldTalk #TIFF #TIFF18 #TorontoFilm
Hotel Mumbai: Trailers and Videos
Weekend getaway at Sahara Star Mumbai | Debina Decodes | BTS Eo 05
||famous model | in hotel police raid. . In mumbai viral video
FIRANGI PEHLE IDHAR HI PAWON RAKHE THE!! GATEWAY OF INDIA | MUMBAI | HOTEL TAJ
Friendship Day| Westin Hotel Mumbai | Kailash Ahire Vlogs| Indian
Gateway of India और Taj Hotel Mumbai का खूबसूरत नजारा
Hotel Mumbai Trailer 2018 || Dev Patel, Armie Hammer Movie || Fan Made
FINAL ( Men Single's): Vikas Dharia (Mumbai) Vs Mohd. Ghufran (Mumbai)
The Ambassador Hotel at Marine Drive in Mumbai
New TAJ HOTEL Mumbai Independence Day
Independence Day Special | Gateway Of India | Taj Hotel Mumbai | CST Station Mumbai
Paltan Team Full Masti At Novotel Hotel Mumbai | Sonu Sood , Arjun Rampal , Gurmeet Choudhary
Independence Day Special | Gateway Of India | Taj Hotel Mumbai | CST Station Mumbai
Amchi Mumbai - Hotel donates onasadya income to Kerala relief fund