Photo Gallery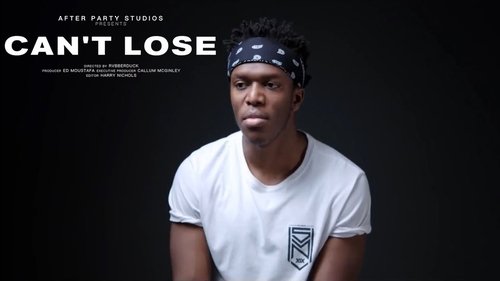 #Repost @behzingagram (@get_repost) ・・・ Honoured to watch #KSICantLose last night! @ksi @callux & everyone at @afterpartystudios congratulations on a piece of work everyone should be proud of!
JJ looks sooo good in these. #ksi #ksivsloganpaul #ksivslogan #loganpaul #dejivsjake #dejivsjakepaul #jakepaul #deji #ksicantlose
@taliamar with fans at the premiere
A great night at the KSI: Can't Lose world premiere! And some good wine too ? #ksi #ksivsloganpaul #happyhumpday #vino
Logan needs to understand that deleting his music video hasn't stopped other people reposting it. ?? JJ needs to see this tag him #ksi #loganpaul #boxing #manchester #jakepaul #deji
CANT LOSE IS OUT ??? @afterpartystudios @callux @ksi @rvbberduck @rvbberneck have made something thats gonna change the game, JJ & this story is inspiring af. #1 on itunes rn, months and months of workkk they have put in and omfg it is so. good. congrats guys ? i love seeing you shine #KSICantLose
The ksi premiere for Ksi Can't Lose!@callux and @ksi have been through a lot together and now a few years down the line they are still together as great mates!!! #callux #cantlose #ksi
I'm bursting with pride to see this lil one do such incredible things (I think you can tell in the second photo!) Congratulations on your first epic production @callux, it was amazing ❤️ @afterpartystudios #ksicantlose
•Can't Lose Premier•. #ksi #ksivslogan #ksivsloganpaul #loganpaul #dejivsjakepaul #dejivsjake #jakepaul #deji #ksicantlose
Logan vs Ksi press conference art. It's hard to actually draw from blurry images (@ksi) but for @loganpaul there were plenty of clear images for him(as you could tell by the details). I just couldn't find a perfect image for @ksi to "copy" from they were all just blurry. I was doing a perfect job until my ink from my pen just vomited on @ksi lips ?. So don't @ me to ask why it's very black. Tag @ksi @ksi @ksi @ksi @ksi #ksivsloganpaul #ksi #ksiart #ksireturns #ksivslogan #maverick #sidemenclothing #sidemen #teamksi #teamlogan #Fuckthepauls #logang4life #boxing #youtube #legends #celebrities
KSI: Can't Lose: Trailers and Videos
KSI Logan Paul DISS TRACK FAIL! Logan \u0026 Jake Paul JOINING THE UFC? \u0026 MORE!
AKINFENWA... I WOULD BEAT HIM!!! | KSI Fight or Flight
KSI: Can't Lose Documentary FULL REVIEW (Was It Good?)
KSI VS. LOGAN PAUL FACE 2 FACE IN A NUTSHELL!
KSI \u0026 Callux Answer YOUR Problems! SIDEMEN x Balls Up | #AgonyUncles
KSI VS LOGAN PAUL - HERE'S WHY KSI WILL LOSE
KSI responds to PewDiePie's scumbag comments about him and Logan Paul | Metro.co.uk
KSI CANT LOSE BEST MOMENTS | KSI VS JOE WELLER | KSI VS LOGAN PAUL | BOXING TRAINING
KSI can't lose
How to watch KSI: Can't Lose for FREE! (in under a MINUTE) GUIDE |PC MAC iOS ANDROID| NOT CLICKBAIT!