Photo Gallery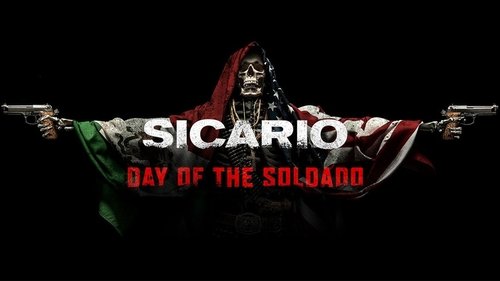 #Repost @benicio_del_toro1 • • • • • ~ Alejandro & Matt ~ I am an infallible Sicario capable of everything until the end of each mission in front of the watchful eye of Matt. Trust me and you will survive. So you want a Sicario? Do you want be a Sicario? Sicario day of the soldado / Sicario día del soldado #BenicioDelToro #AlejandroGillick #JoshBrolin #MattGraver #Sicario2 #SicarioMovie #SicarioDayOfTheSoldado #SicarioDiaDelSoldado @encarni.alcocer @benicio_del_toro1 @jeff_goldblum_love_forever @joshbrolin @sicariomovie @sonypicturesmx @sonypictureslatino @sonypictures @sonypicturesspain @black_label_media @lionsgate @columbiapictures @rubiaboni
#Repost @benicio_del_toro1 • • • Beautiful views of the sea, warm breeze, flowers with heavenly smell, feelings of love in the heart, mind and soul. Wonderful moments every day. Sweet person, humble, elegant and loving before your eyes. ♥️✨?? #BenicioDelToro #mylife #myhappiness #wonderfulfeelings #flowers #gentleman #AlejandroGillick #miamibeach #sicariodiadelsoldado
Sicario: Day of the Soldado. In cinemas June 29th. #sicario #sicario2 #dayofthesoldado #sicariomovie #norules #joshbrolin #beniciodeltoro #comingsoon #movie #movies #podcasters #podcast #tuesdaybrew #tuesdaybrewcast
~ Alejandro & Matt ~ I am an infallible Sicario capable of everything until the end of each mission in front of the watchful eye of Matt. Trust me and you will survive. So you want a Sicario? Do you want be a Sicario? Sicario day of the soldado / Sicario día del soldado #BenicioDelToro #AlejandroGillick #JoshBrolin #MattGraver #Sicario2 #SicarioMovie #SicarioDayOfTheSoldado #SicarioDiaDelSoldado
[email protected] Day of the Soldado 6/29/18 @jodyjoeofficial @sonypictureslatino @sonypictures #2018 #jodyjoesworld #LoskinoNoir #Latin #Movies #Latino #Music #116thstreetfestival
Isabela Moner wore a purple #ReemAcra Fall 2018 star + moon embellished dress on "Despierta America" to promote her new movie, "Sicario: Day of the Soldado".
Top american actor @joshbrolin talks about his significant role that plays as a soldier in the movie @sicariomovie . He also talks about the massive problem of border crossing and he likes that the movie @sicariomovie creates this scenario from a different perspective . Don't miss watching this movie on June 29 @sicariomovie and soon you will watch the entire interview at @myshowofficial @showbusinesstv #sicariomovie #bordercrossing #fronteras #hottopic #joshbrolin #sicario #ariglobal @ariglobal
Sicario: Day of the Soldado??? FBI agent Matt Graver calls on mysterious operative Alejandro Gillick when Mexican drug cartels start to smuggle terrorists across the U.S. border. The war escalates even further when Alejandro kidnaps a top kingpin's daughter to deliberately increase the tensions. When the young girl is seen as collateral damage, the two men will determine her fate as they question everything that they are fighting for. #movies #entertainment #trending #movielovers #movienight #moviereview #filmcritic #blockbuster #cinema #popcorn #boxoffice #hollywood #action #thriller #trailers #screenguides #theatre #cinematography #emilyblunt #sicario2 #screenguides #followforfollowback #followforfollow #like4like #likesforlikes #likeforfollow
?Sicario 2: Day Of The Soldado Week Is Coming UP? - 1 weeeeeeek.... But really 5 DAYS Till the summer of Brolin continues!!! Sicario 2 is out EARLY this THURSDAY and EVERYWHERE FRIDAY!!! #sicario2#dayofthesoldado #sequel#sicario#firstreviews #reviews#superb#reallyamazing #beniciodeltoro#joshbrolin #outstanding#america#mexico #usborder#drugcartel#action#drugwar #adventure#tylersheridan#writer #denisvilleneuve#sicario#director #loves #impressive#powerful#masterful #hellofagoodmovie
#Repost @benicio_del_toro1 • • • Only 1 week so that the war without rules begins against the whole world, trust me and you will survive. ???✨???? #BenicioDelToro #AlejandroGillick #JoshBrolin #MattGraver #Sicario2 #SicarioMovie #SicarioDayOfTheSoldado #SicarioDiaDelSoldado
June 28 to July 2 Showtimes are now available! Come see what is playing this weekend at Green Country Cinemas! #SicarioDayoftheSoldado #Incredibles2 #JurassicWorldFallenKingdom
™ Sicario: Day of the Soldado Catat tanggal mainnya 29 Juni 2018 Full trailer Sicario: Day of the Soldado, bisa dilihat di Youtube Channel: Movie Pages #MovieNews #MovieTrailer #BeritaFilm #TrailerFilm #SicarioDayoftheSoldado #Sicario #DayoftheSoldado #BeniciodelToro #JoshBrolin #Movie_Pages
I cannot wait for this sequel. The first Sicario was hands one of the best movies to come out in 2016 and instantly became one of all time favorite movies. I was constantly(and still am) telling people to watch the first one. "No rules this time." #Sicario#Hitman#DayOfTheSoldado#SicarioDayOfTheSoldado#NoRulesThisTime#JoshBrolin#BenecioDelToro#Mexico#Cartels#MovieGoer#MovieBuff#ILoveTheMovies#LetsGoToTheMovies#MovieFanatic#CinemaPsycho#ReelToReel#ReelMan#GramCrack#InstaGoogleTweetFace
MOVIE REVIEW. GRADE: D. I'm surprised and disappointed that I didn't like the Sicario sequel, specially since it was written by the otherwise on point Taylor Sheridan (Hell or High Water), but the movie really is as senseless as the violence it showcases. Start with the subtitule: what does Day of the Soldado even mean? Is that a reference to Day of the Dead? A paean to cultural correctness? If so, maybe the filmmakers could have found an actress who actually sounded Mexican to play the key role of the kidnapped Mexican teenager ? No offense to the talented Isabela Moner, but such a small detail lays waste the idea that the filmmakers actually care about cultural recognition. Peruvians and Mexicans are two different peoples, despite speaking the same language. Once you dive into this movie's "plot" you see how nonsensical it is. Straight out of a bad Tom Clancy novel, the Mexican drug cartels inexplicably decide to commit suicide by helping terrorists cross the Mexico/USA border and carry out bombings. Following that questionable premise, USA intelligence agencies led by a scowling Josh Brolin and a snapping Catherine Keener decide to treat Mexico like Iraq and provoke a cartel war by kidnapping a kingpin's daughter with the helped of butter trained assassin Benicio del Toro. Never mind that you never even see a drug or a dealer, and that these hardened fixers develop a conscience and a heart of gold later in the film— the entire exercise, already constructed from piling on unbelievable premise after another, collapses under the weight of its own absurdity. I suppose you'll be entertained and transfixed— violence and danger tend to cause that—but it is a wasted opportunity more than anything, particularly given recent news events surrounding the border. Hopefully they can bring back Dennis Villeneuve for the sequel! #movie #film #sicario #beniciodeltoro #joshbrolin #catherinekeener #cinema #mexico #crimescene #thriller #action
#IsabelaMoner looks so chic at the photo call for her new movie #sicariodayofthesoldado
Just caught an advance screening of Sicario 2....none of the reviews seem to pick up on it (no Villeneuve, no deakins, no blunt... blah blah) but I feel this chapter is really all about Matt Graver....stellar stuff from @joshbrolin....what a year.!?? #sicario2 #mattgraver #stefanosollima #beniciodeltoro #taylorsheridan
Just finished screening #antmanandthewasp now on to the second one for the day #sicariodayofthesoldado! Reviews coming soon!
Don't miss the GRAND OPENING of #SicarioDayOfTheSoldado TOMORROW at Damodar Cinemas.
Oh hey #sicario #moviepremiere #movietheater
#beniciodeltoro #joshbrolin #movienight #sicario #goodknightlife #thedarknightlife They early reviews are praising this film, I cannot wait to see it this weekend! ?
Josh Brolin is joined by his pregnant wife Kathryn Boyd at the #Sicario2 premiere | ?: Getty Images #joshbrolin #sicariodayofthesoldado
Sicario 2. Day of the Soldado. Excellent. If you loved the 1st then you'll love this. Tense. Exciting. Well acted. 8/10 Click to see #howardsbestof2018 #sicario2 #BeniciodelToro #JoshBrolin #IsabelaMoner #JeffreyDonovan #film #films #filmreview #movies #moviereview #cineworld #cineworldunlimited #action #drama
270 days in a row at the cinema! Today I saw Sicario: Day of the Soldado. Almost as good as the first, which I didn't like a much as most people, either. Out of a possible 10, I have 7 Fs to give. #recommend #movie #film #cinema #review #sicario #sicario2 #beniciodeltoro #joshbrolin #isabelamoner
#BenicioDelToro talks about the war on drugs @sicariomovie . . . #SicarioMovie #Press #Miami #Movies #Journalist #moviestar #PuertoRico #sequels #beniciodeltoro #benicio
❤️??? @dolcegabbana @jimmychoo for the fashion @sicariomovie premiere #fashion #dockegabbana #jimmychoo #flowers #summerfashion #LosAngeles #movies #cinema #premiere #sicariodayofthesoldado
Don't miss the GRAND OPENING of #SicarioDayOfTheSoldado TODAY #Village4 - 12:30pm - 5:30pm - 9:10pm #Village6 - 12:20pm - 3:20pm - 8:30pm #DamodarCity - 12:30pm (PREMIUM) - 6:10pm (PREMIUM) - 8:50pm (VX) #NoRulesThisTime
My Mecca Movie Review. ➡️Sicario: Day of the Soldado. ➡️ No Spoilers☝? ➡️ I predict Oscar nominations for Benicio Del Toro and Josh Brolin?? ➡️ This a High Octane Action Film, that will make you think! . . #sicario #sicario2 #benicio #beniciodeltoro #movie #movies #moviereview #me #instamovies #Oscar #gym #themecca
Got paid to see two movies not in theaters yet. Schweet! Link to blog post in Bio. @surkusapp #skyscrapermovie - Big Summer Popcorn Movie - SUCH GREAT PERFORMANCES #surkusapp
‪@SicarioMovie is all that. Don't let anyone tell you about it. Zip. Don't listen. Go see it! @isabelamoner is a revelation. #BenicioDelToro #JoshBrolin and #jefferydonovan hit it outta the park! ????????? #sicario2 #sicariodayofthesoldado
#movies #montreal #cotesdesneiges #cdn #cinestarz #cinestarzcdn #cinéstarzcôtedesneiges #5dollarmovies #uncledrew
Sicario: Day of the Soldado: Trailers and Videos
SICARIO 2 DAY OF THE SOLDADO - Trailer 3 Song | Benny Banks - Bada Bing!
SICARIO: DAY OF THE SOLDADO Movie Clip – "Turning Alejandro Loose"
Sicario 2 Soldado Trailer, Clips, Featurettes (2018)
Sicario 2 Day of the Soldado Trailer 3 (2018)
SICARIO: DAY OF THE SOLDADO interviews - Benicio Del Toro and Josh Brolin
SICARIO: DAY OF THE SOLDADO Vignette - The Pawn
SICARIO: DAY OF THE SOLDADO - Official Trailer #3
'Sicario: Day of the Soldado' Trailer 3
SICARIO: DAY OF THE SOLDADO Movie Clip - 'The Prize'
Sicario 2 Movie Review
Salary Of Sicario: Day of the Soldado actors
Benicio del Toro Talks Sicario: Day of the Soldado
Sicario: Day of The Soldado Review
Sicario: Day of the Soldado Movie Clip - Turning Alejandro Loose (2018) | Movieclips Coming Soon
Why SICARIO 2: DAY OF THE SOLDADO actually SUCKS! (movie review)
Benicio del Toro says original 'Sicario' film was 'a tough act to follow'
SICARIO: DAY OF THE SOLDADO - Official Trailer #3 Reaction
INTERVIEW | Sicario: Day of the Soldado's Benicio Del Toro On The Intense Sequel
Benicio del Toro and Josh Brolin attend Sicario Day Of The Soldado premiere at Regency Village The
Josh Brolin on 'Sicario: Day of the Soldado' and if He Was Nervous to Make the Sequel
Sicario: Day of the Soldado Movie Clip - Get Rid of Her (2018) Movieclips Coming Soon
Kareem Abdul-Jabbar Arrives To The Sicario: Day Of The Soldado Movie Premiere In Westwood 6.26.18
Sicario Day of the Soldado MOVIE REVIEW
Sicario: Day of the Soldado (2018) | Movie Review