Bipolar Rock 'N Roller Posters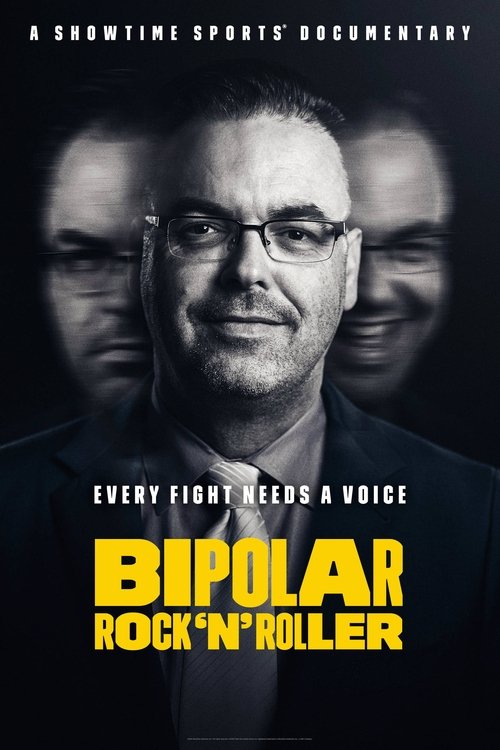 Photo Gallery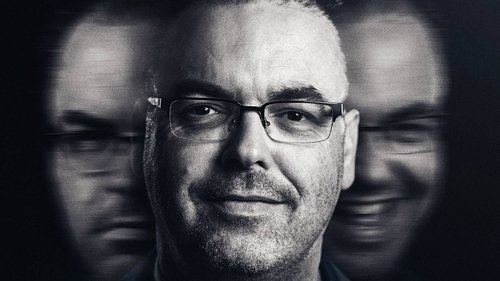 His voice is an instrument but his mind is a prison. #BipolarRockNRoller @mauroranallo #MentalHealthAwareness
Mr.Mamamia!!! The @mauroranallo #russelldiaz at @mgmnationalharbor @rbrboxing #rbrboxing #teamgaryrussell #boxing #showtimeboxing #wbcbelt #mgmnationalharbor #boxinglife #boxinghype #boxingnight #boxingday #boxinggloves #boxingfanatik #boxer #boxingfitness #womensboxing #boxeo
At the premiere of with @mauroranallo @frankshamrock @basruttenmma @keniamcosta24 in #nyc watch for it premiering on Showtime this Friday
Special documentary and screening tonight of MMA and Pro Wrestling Voice @mauroranallo called #BipolarRockNRoller . This documentary looks great and has to do with #MentalHealth . This is a first time documentary by @harisusanovic and I must say, working with these two guys back in the day was always filled with good times. I think these pics are from 2006 #fightnetwork Xmas party ?. .... Check this doc out tonight if possible and definitely shoot a message to Haris to let him know u saw it and what u though ?? - looks great and I'm pumped to heck it out :)?? ? . #Plow #SometimesTheSnowComesDownInJune #wwe #mma #ufc #pride #pridefc #docymentry #bipolar #health #doc #documentary #films #film #canadian #mauro #voice #comentator #showtime #belator #bushido #pridebushido
Inspired and humbled by you @mauroranallo it was an honor to meet you. Thank you for sharing your lived experience with the world, shattering stigma and creating a movement. @frankshamrock said it last night - we need to reach out and support. I have a loved one who is a too.
Honored to have been on @richeisenshow to talk about @shosports documentary Friday May 25 at 9ET on @Showtime ??
Okay... long post incoming. This week, I put out an episode of @dearstrangerandfriend where I outlined parts of me involving my mental illness. And I'm truly grateful for the response and support I got from a lot of my friends and family. But the way it goes with mental illness, I still feel like I'm struggling. Like I'm a little lost. But then, I came across this trailer for a documentary about sports announce @mauroranallo. And at the end of it he says, "Mental illness may be a life sentence for a lot of us but it does not have to be a death sentence." (which you can hear above) And those words touched me more than I can even explain. It's May, it's still Mental Health Awareness month, so I wanted to share it with everyone that follows me on this thing. It's such a struggle, it's such a battle, but I can't help but feel better (and obviously less alone) when I see people I look up to in the entertainment industry speak about their experiences. Thanks for reading this, thanks @mauroranallo for being so open. Thanks to all my friends who support me. And to everyone else battling mental illness, to steal another quote from Mauro, "Keep fighting the good fight". . . #mentalhealthawareness #mentalhealth #mentalillness #curestigma #depression #bipolar #bipolarrocknroller
Getting ready for the premier of before the rain ruined everything. Was an amazing film and I could relate to a lot of it so so much.
(Part 1) Prolific combat sports broadcaster Mauro Ranallo and his lifelong battle with mental illness are the subject of a new documentary film from SHOWTIME Sports®. BIPOLAR ROCK 'N ROLLER – named for the moniker Ranallo gave himself as a broadcast personality and DJ in the early 90's – will premiere on SHOWTIME during Mental Health Awareness Month on Friday, May 25 at 9PM ET/PT. The film explores Ranallo's career, including his work on the two biggest pay-per-view events in television history, and his relentless pursuit of a childhood dream despite seemingly insurmountable odds. Through this deeply personal portrait, Ranallo hopes that the film might inspire others to persevere in pursuing their dreams despite the challenges of a mental health condition. @mauroranallo #mauroranallo #bipolarrocknroller
#JohnnyWrestling @thejohnnygargano joins @mauroranallo on the #BipolarRockNRoller red carpet! @SHOSports
Bipolar Rock 'N Roller: Trailers and Videos
Breaking News | Mauro Ranallo's Epic Bipolar Rock 'N' Roller Trailer: 'I want to kick the living cr
Video: See the trailer for Mauro Ranallo documentary film 'Bipolar Rock 'N Roller'
Video: See the trailer for Mauro Ranallo documentary film 'Bipolar Rock 'N Roller'
Mauro Talks Mental Health Awareness, \u0026 Upcoming SHOWTIME Doc | BELOW THE BELT with Brendan Schaub
BIPOLAR ROCK 'N' ROLLER Launch Promo | May 25 on SHOWTIME
Breaking News | Showtime documentary Bipolar Rock 'N Roller will chronicle Mauro Ranallo's mental h
Breaking News | Mauro Ranallo opens up on reason he left SmackDown last year
Video: See the trailer for Mauro Ranallo documentary film 'Bipolar Rock 'N Roller'
Mauro Ranallo, John Morgan preview Bipolar Rock 'N' Roller, talk MMA, boxing, wrestling and more
Wrestleview Weekly 5/16/18