Le livre d'image Photo Gallery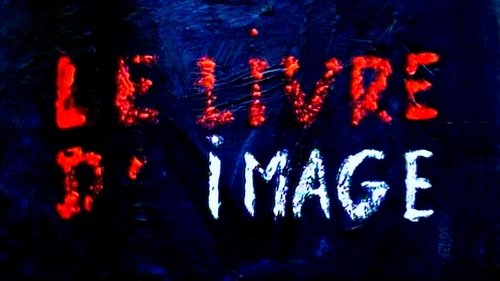 #jeanlucgodard #movie #lelivredimage #cannes2018 #cannesfilmfestival #film #cinema
Jean-Luc Godard to Adapt 'The Image Book' Into Traveling Exhibit; Star in 'A Vendredi Robinson' (EXCLUSIVE) French New Wave icon Jean-Luc Godard is set to adapt his latest film, "The Image Book," which is competing at Cannes Film Festival into an exhibit in Paris, Madrid, New York and Singapore. The roadshow tour is being produced by the team behind the film, Fabrice Aragno at Casa Azul and Mitra Farahani at Ecran Noir Productions. Aragno told Variety that both Casa Azul and Ecran Noir Productions are currently in talks with the Beaubourg museum in Paris, Arte Reina Sofía in Paris, and the National Gallery in Singapore.The installation will spread over 500 to 600 square meters and will break down the images of Godard's film to deliver an interactive experience. "Those who will discover the exhibit will walk through a forest of images and sounds," explained Aragno, who compared "The Image Book" to Pablo Picasso's "Guernica." "Except that 'Guernica' related to one historical chapter, whereas 'The Image Book' reflects on 200 years of history and gives some insight on today's world," added the producer. Meanwhile, Godard, who seldom acts in films, will star in "A Vendredi Robinson," which Farahani will direct. The film will center on a correspondence between Godard and Ebrahim Golestan, the Iranian filmmaker and literary figure. The film is being produced by Casa Azul and Ecran Noir Productions. Farahani previously directed two documentaries, including "Fifi Howls From Happiness" about provocative artist Bahman Mohassess. "A Vendredi Robinson" is being backed by Arte, the Franco-German network. Besides "A Vendredi Robinson," Casa Azul and Ecran Noir Productions's joint slate also includes "Le Lac" ("The Lake"), a drama starring Clotilde Courau and Bernard Stamm, a well-known French sailor. . #Jean-LucGodard#MitraFarahani#TheImageBook#EbrahimGolestan
The Image Book: Trailers and Videos
20+ Pictures Found in Children's Books That Raise a Ton of Questions
How to Draw \u0026 Paint Symmetrical Pattern in a Circle Coloring Book
Gel Press Image Transfer Coloring Book Prints with Sally Lynn MacDonald
The image of the Star Wars Master Yoda found in the 14th century manuscript
Gelli Book Journal Page Using Digital images
The Art of Incredibles 2 Book Review \u0026 Preview
Dog and Cat Taking a Bath Drawing and Coloring with Colored Pencil
Teaser trailer de Le livre d'image — The Picture Book (HD)
Second Human Book - The Golden Crusade (14B - 1/?)
Discount Price! Aibecy Portable High Speed USB Book Image Document Camera Scanner Visual Present
Artist Brought Unseen Harry Potter Scenes To Life, And It's Magical!
Right to Read Week - Picture Book Read-in
Gel Press Image Transfer Coloring Book Prints with Sally Lynn MacDonald
Tutorial - How To Resize A Journal Page in Photoshop Elements
The Picture Book (Le livre d'image) teaser trailer official from Cannes
BACKGROUND, PHOTO STICKER \u0026# BOOK LOVER IMAGE EDITING | CREATION NO. #1 | CHETAN WAGH CREATIONS
Digital Image Processing using MATLAB: ZERO to HERO Practical Approach by Arsath Natheem
How to Draw \u0026 Paint Boy and Ambulance Car Coloring Book
Memory Collage Page - Journal with Me #6
Infidel, The SJW Soapbox Turned Image Comic, Inks Movie Deal. Hopes To Be The Next 'Get Out'
But its not my fault! by Julia Cook | Children's Book Read Aloud | Storytime With Ms. Becky
The Funniest Parenting Tips From Moms And Dads Ever
Who Knows Ryan Better??? + WE HAVE A BOOK!!!
Palette with Paints and Brushes Drawing and Coloring | Learn Colors for Kids
Three Images Book 1 (An In-Depth Look): Music Vlog #3