Photo Gallery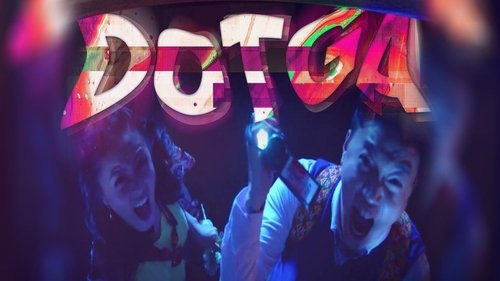 Too much fun at the #DOTGAGrandMediaLaunch! Showing na this April 18! ??? #DOTGA #DaOneThatGhostAway [email protected]
Asap chill out with #DOTGA cast #MayWard [email protected] - ? random photos from the weekend! #DOTGA #DaOneThatGhostAway
#MayWard with the glam team❤️ #mayward #edwardbarber #maymayentrata #actor #actress #AsapJustLoveArawAraw #AsapJustLove #DOTGA ©️@gerromeesguerra ty:)
PALABAN NA C NANAY TAY!!?? #DOTGAMayWardChat #DOTGA #DaOneThatGhostAway ©@starcinema
Dotga Squad??? #mayward #edwardbarber #maymayentrata #actor #actress #AsapJustLoveArawAraw #AsapJustLove #DOTGA showing na sa April 18 in cinemas nationwide ©️ @olivezarate ty:)
Go babies?? #mayward #edwardbarber #maymayentrata #actor #actress #blessed #AsapJustLoveArawAraw #AsapJustLove #DOTGA showing on April 18 in cinemas nationwide ©️@glitz.ph
When Maymay teased Alyssa ? #edwardbarber #maymayentrata #actor #actress #mayward #AsapJustLoveArawAraw #AsapJustLove #DOTGA #daonethatghostaway
Ang ganda ni MayLoves #MayWard #MaymayEntrata #maymay #MarydaleEntrata #EdwardBarber #edward #edwardjohnbarber #skrengge #maywardisreal #StarMagic #maywardforever #maywardfamily #StarmagicArtist #DOTGA #abscbnartist #abscbn #MAYWARDONLY @maymay @edward_barber #DaOneThatGhostAway #starcinema #starstyle Cto @jrafallo
Our dearest Kim Chiu @chinitaprincess during @starcinema #DaOneThatGhostAway shooktacular summer tour yesterday at SM City Marilao and Vista Mall Pampanga!!? Guys save the date #DOTGA showing April 18 na!!? @edith.farinas @yanie_camante credits to Ryan Bang and Ate @haidzfernandez for the videos
Eney keye dyen ah keleg keleg keme se mga genyen nye??? #edwardbarber #maymayentrata #mayward #actor #actress #partners #AsapJustLoveArawAraw #AsapJustLove #DOTGA #daonethatghostaway
Regrann from @starcreatives MayWard looking fabulous at the #DOTGASpooktacularPremiere! #DaOneThatGhostAway #DOTGA
Soon in @vicecosmeticsph #MayWard #MaymayEntrata #maymay #MarydaleEntrata #EdwardBarber #edward #edwardjohnbarber #skrengge #maywardisreal #StarMagic #maywardforever #maywardfamily #StarmagicArtist #DOTGA #abscbnartist #abscbn #MAYWARDONLY @maymay @edward_barber #DaOneThatGhostAway #starcinema #ViceCosmetics #gandaforall Cto @maymay
DOTGA Cast in StarPatrol #MayWard #MaymayEntrata #maymay #MarydaleEntrata #EdwardBarber #edward #edwardjohnbarber #skrengge #maywardisreal #StarMagic #maywardforever #maywardfamily #StarmagicArtist #DOTGA #abscbnartist #abscbn #MAYWARDONLY @maymay @edward_barber #DaOneThatGhostAway #starcinema
DOTGA showing Na! #MayWard #MaymayEntrata #maymay #MarydaleEntrata #EdwardBarber #edward #edwardjohnbarber #skrengge #maywardisreal #StarMagic #maywardforever #maywardfamily #StarmagicArtist #DOTGA #abscbnartist #abscbn #MAYWARDONLY @maymay @edward_barber #DaOneThatGhostAway #starcinema Cto @starcinema
PBB's Grand Champions ✨✨✨ Watch them in #DaOneThatGhostAway NOW SHOWING #KimChiu #MayMay
#Repost from @emandeleonmakeup ••• Beauty look of actress, @Maymay, for the promo of @StarCinema & @chinitaprincess' #DaOneThatGhostAway on #ItsShowtime -- MakeUp by @EmanDeLeonMakeUp Hairstyling by Jaymar Lahaylahay Fashion Styling by TeamRainxEm -- Special thank you to ate @whengcorpuz & Ms. @lovecapulong -- #EmanDeLeonMakeUp #makeupbyemandeleon #makeupartist #emandeleon #makeupartistphilippines #makeup #MaymayEntrata #EdwardBarber #MayWard #abscbn
Princess ??? #MayWard #MaymayEntrata #maymay #MarydaleEntrata #EdwardBarber #edward #edwardjohnbarber #skrengge #maywardisreal #StarMagic #maywardforever #maywardfamily #StarmagicArtist #DOTGA #abscbnartist #abscbn #MAYWARDONLY @maymay @edward_barber #DaOneThatGhostAway #starcinema Cto @ryujishiomitsu
Congratulations, Team #DOTGA! So much love and laughter for (and with) this bunch!!! BUKAS NA PO!!! #DaOneThatGhostAway - #MayWard
Ganda.. #MayWard #MaymayEntrata #maymay #MarydaleEntrata #EdwardBarber #edward #edwardjohnbarber #skrengge #maywardisreal #StarMagic #maywardforever #maywardfamily #StarmagicArtist #DOTGA #abscbnartist #abscbn #MAYWARDONLY @maymay @edward_barber #DaOneThatGhostAway #starcinema Cto @maymay
First time to watch a premier night ??? #daonethatghostaway
My most favorite starcinema live chat. Yung level of comforta(bility) nila, IBA. Napakainosente at napaka normal lang nung ginagawa nila para sa kanila hahaha bushakkk! Watch this HD video on star cinema YouTube channel. ? and fall even more for mayward. @edward_barber @maymay #StarHunt #JustLoveArawaraw #DOTGA #DaOneThatGHOSTAway #MayWard CTTO #PushAwardsMayWards MAYWARD ONLY #StarMagic #StarMagicArtist #StarCinema #LovingInTandem #EdwardBarber #MaymayEntrata #BenchEveryday #LoveLocal #McFreeze #MYXCelebVJ #TatakStarMagic #TatakMAYWARD #BeloBabies
Maymay and Ms Karylle. ♡ #itsshowtime #dotgaspooktacularpremiere #StarHunt #JustLoveArawaraw #DOTGA #DaOneThatGHOSTAway #MayWard CTTO #PushAwardsMayWards MAYWARD ONLY #StarMagic #StarMagicArtist #StarCinema #LovingInTandem #EdwardBarber #MaymayEntrata #BenchEveryday #LoveLocal #McFreeze #MYXCelebVJ #TatakStarMagic #TatakMAYWARD #BeloBabies #gandaforall #CocaCola
Congratulations!!! #DaOneThatGhostAway has earned P8 MILLION on its first day! Maraming, maraming salamat mga ka-P.E.K.T.U.S.! #DOTGA https://t.co/o3kFEUJ3Gu Repost: Fr. Starcinema's TwitterUpdate Congratulations sa lht ng cast . @chinitaprincess @ryanbang @maymay @edward_barber
[email protected] NOW SHOWING!? #DaOneThatGhostAway . @maymay @edward_barber #maymay #MaymayEntrata #edward #EdwardBarber #LovingInTandem #PushAwardsMayWards #StarCinema #LoveLocal #StarMagicArtist #McFreeze #BenchEveryday #MXYXCelebVJ #ParisTayongBaliw #StarMagic #BeloBabies #TatakStarMagic #MayWard #MegaMagazine #MakingMegaInGermany #TatakMayWard #Metrodotstyle #dotga #TheDreamTour2018 #MaymayEntrata #MaymayConcertLiveInCavite #EdwardBarberFanCon2018 ---------------4/18/18--------------
Edward: "Sobrang ganda ni Maymay!" @maymay @edward_barber #mayward #MaymayEntrata #edwardbarber #dotga #DaOneThatGhostAway red carpet premiere at SM Megamall (April 16, 2018) ? Star Cinema
Maymay: Except sa La Union saan mo gusto? Ed: sa puso mo.. Omg! Bumanat na naman po ang batang mahilig sa BonaKid! #MayWard #MaymayEntrata #maymay #MarydaleEntrata #EdwardBarber #edward #edwardjohnbarber #skrengge #maywardisreal #StarMagic #maywardforever #maywardfamily #StarmagicArtist #DOTGA #abscbnartist #abscbn #MAYWARDONLY @maymay @edward_barber #DaOneThatGhostAway #starcinema #ViceCosmetics #gandaforall #MAYWARDKiliganSaASINGAN
Yeyyy!! Congrats Team Dotga ? #dotga #movie #mayward #maymayentrata #edwardbarber #kimchiu #ryanbang #akolassy #moibiene #direktonyreyes #blesed ©️ @starcinema ?
Regrann from @starcinema - Make sure to spend your Thursday with Serrah and Chire! #DOTGANowShowing #DaOneThatGhostAway #DOTGA - #regrann
Marami rami na ang natawa at natakot! #DaOneThatGhostAway is now showing in cinemas!
11 red roses and a white one. Pinagisipan ang mga bulaklak, di lang fave ni May ang white but thw meaning grabe!! THIS IS LOVE!! Can't wait till your 18 Edward!!♡ #TheDreamerMAYMAYinConcert #TheDreamTour2018 #StarHunt #JustLoveArawaraw #DOTGA #DaOneThatGHOSTAway #MayWard CTTO #PushAwardsMayWards MAYWARD ONLY #StarMagic #StarMagicArtist #StarCinema #LovingInTandem #EdwardBarber #MaymayEntrata #BenchEveryday #LoveLocal #McFreeze #MYXCelebVJ #TatakStarMagic #TatakMAYWARD #BeloBabies #gandaforall #CocaCola
Da One That Ghost Away: Trailers and Videos
Teaser | Meet the DOTGA Barkada! | 'DOTGA: Da One That Ghost Away'
DOTGA: Da One That Ghost Away Teaser (2018) | Kim Chiu, Ryan Bang
LIVE | 'Da One That Ghost Away' Grand Media Launch
DOTGA: DA ONE THAT GHOST AWAY (2018) Official Teaser
Da One That Ghost Away with Mayward
Ganito sila kasaya sa Set ng 'DOTGA: Da One That Ghost Away'! with Kim Chui and MayWard
DOTGA: Da One That Ghost Away | Kim Chiu and Ryan Bang
Star Cinema Chat with MayWard | Da One That Ghost Away
DOTGA: Da One That Ghost Away Teaser-Trailer
OFFICIAL TEASER | 'DOTGA: Da One That Ghost Away'
DOTGA: Da One That Ghost Away Teaser (2018) | Kim Chiu, Ryan Bang
It's Showtime Copy-Cut: Da One That Ghost Away stars join Copy-Cut
TWBA: Kim talks about her latest movie, 'Da One That Ghost Away'
LIVE | 'Da One That Ghost Away' Grand Media Launch
DOTGA: Da One That Ghost Away Teaser-Trailer
DOTGA: DA ONE THAT GHOST AWAY (2018) Official Teaser
DOTGA: Da One That Ghost Away (2018) Teaser #1
Bukas Na! | 'DOTGA: Da One That Ghost Away'
DOTGA | Da One That Ghost Away NOW SHOWING | Kim Chiu, Ryan Bang, Mayward