Jesus Christ Superstar Live in Concert Posters
Photo Gallery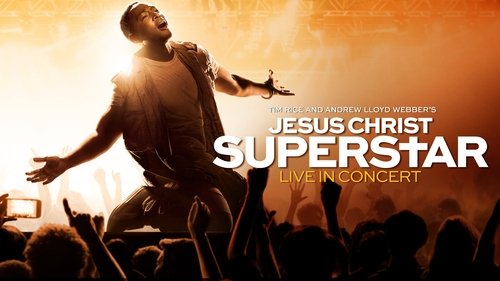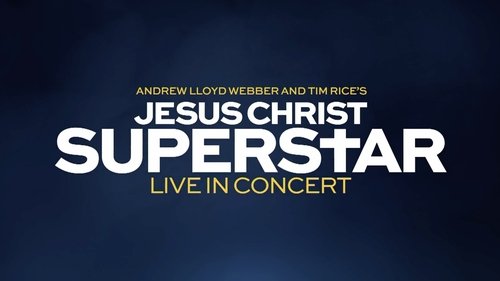 Such a fun afternoon singing Simon Zealotes with @choirchoirchoir and @erikgronwall a few weeks ago in Toronto. I'm super excited to watch Jesus Christ Superstar Live in Concert on @nbc tonight! #JesusChristSuperstar #Toronto #simonzealotes #erikgrönwall #broadway #andrewlloydwebber #timrice
Jesus Christ Superstar Live in Concert @jesuschristsuperstar tonight at 8:00pm on NBC @nbc ——- Set during the final week of Jesus' life, the story is told from the perspective of infamous betrayer Judas Iscariot. As more and more followers flock to Jesus, Judas grows concerned that Jesus is becoming arrogant and losing sight of his principles. So when Jesus attacks the money changers in a temple, Judas finally turns on his teacher, setting both on a path to tragedy. ——- Originally conceived as a concept album that hit No. 1 on the Billboard charts, the show eventually made its way to the stage in 1971 and garnered five Tony nominations in addition to winning a Drama Desk Award for Andrew Lloyd Webber. ——- Now this globally celebrated classic comes to NBC in 2018 for a one-of-a-kind live staging on Easter Sunday that's sure to amaze with jaw-dropping spectacle and an all-star cast of beloved recording artists. The special will air from 8-10:15pm ET/PT. ——- The iconic rock opera stars John Legend @johnlegend in the title role, Sara Bareilles @sarabareilles as Mary Magdalene, Alice Cooper @alicecooper as King Herod, Brandon Victor Dixon @brandonvdixon as Judas Iscariot, Jason Tam @jasonwtam as Peter and Norm Lewis @thenormlewis as Caiaphas. From the Marcy Armory in Williamsburg, Brooklyn, N.Y. ——- Who is gonna watch, leave your comment here ?? ——- Happy Easter! ? ——- #jesuschristsuperstar #jesuschristsuperstarlive #johnlegend #sarabareilles #alicecooper #brandonvictordixon #jasontam #normle #NBC #jesuschristsuperstarlivenbc #musical #livemusical #tvguide #tictalktv
About 10 years ago we performed in RENT on tour...Today we celebrate not only 10 years of friendship, but the honor to work with each other again in #nbc #jesuschristsuperstarlive . #rentontour #nodaybuttoday #christinedwyer #blessed #realfriends #piceses #jesusyear
First day of school! ❤️ #jesusyear #jesuschristsuperstarlive #blessed❤️
We talked to John Legend in NYC about playing the role of a lifetime on Easter Sunday: Jesus Christ! ?He shared with us his biggest fear going into the three-hour live event during a rehearsal. ?Check the link in our bio for the full behind-the-scenes video! ?
Found our Mary! #jesuschristsuperstarlive #jesuschristsuperstarliveinconcert#Easter2018
Rehearsals have begun! Make sure you watch on Easter Sunday!
Jesus Christ Superstar Live in Concert: Trailers and Videos
John Legend, Sara Bareilles \u0026 More Share Why JESUS CHRIST SUPERSTAR LIVE IN CONCERT Will Be Divine
John Legend And Brandon Victor Dixon Tease 'Jesus Christ Superstar Live In Concert' On TODAY | TODAY
Jesus Christ Super Star Live (NBC) Alice Cooper
Alice Cooper talks Jesus Christ Superstar
Jesus Christ Superstar || John Legend Interview || SocialNews.XYZ
One Night Only - Jesus Christ Superstar Live in Concert (Promo)
A Live Concert Event on Easter Sunday - Jesus Christ Superstar Live in Concert (Promo)
The Greatest Story Ever Told - Jesus Christ Superstar Live in Concert (Promo)