New Wave: Dare to be Different Posters
Photo Gallery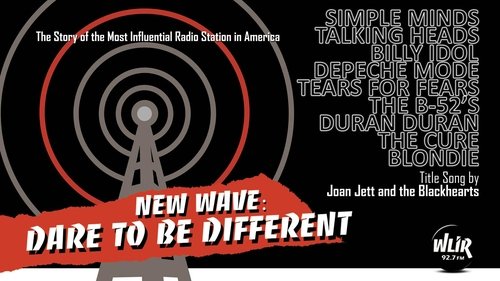 Coming to @showtime March 30! #showtimedocumentary #showtimedocumentaryfilms #showtimedoc #wlir
Tonight on @showtime at 8 PM EST ?? #NewWaveDareToBeDifferent #WLIR
DTLA Film Fest congratulates one of our alumni Directors Ellen Goldfarb her documentary Dare To Be Different will be airing on @showtime March 30th DTLA thanks you for having been a part of our 2017 festival! Way to go Ellen ??
We are so excited that our premiere on Showtime will be March 30!! Be sure to tune in! #showtime #newwavedaretobedifferent
One radio station started a revolution. Hear the story of how WLIR battled the FCC and the record labels in New Wave: Dare to be Different, premiering tonight 3|30|18 on Showtime. #frecuenciarocknews #showtime #wlir #documentary #newwave
New Wave: Dare to be Different: Trailers and Videos
👻SCARY PARANORMAL ACTIVITY on camera in the BASEMENT of a HAUNTED HOTEL (2018 documentary)👻
New Wave: Dare To Be Different (2018) | Teaser Trailer | SHOWTIME Documentary
THE ASSASSINATION OF GIANNI VERSACE Trailer 1 (2018) BBC TV Mini Series HD
POPE FRANCIS Trailer (2018)
'Dare to Be Different': See Doc About How WLIR Broke U2, Cure in U.S.
A Suitable Girl (2018) Documentary Trailer
The Polka King Trailer #1 (2018) | Movieclips Coming Soon
Liberation New Album Out 27th April 2018
BBC DOCUMENTARY ON PLANET 9x! Still You Wont Believe it Will You?
You May Also Like