Photo Gallery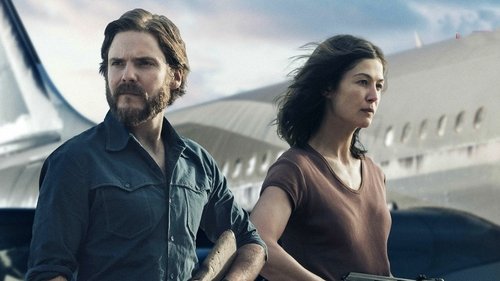 Actor Daniel Brühl?????? #ingloriousbasterds #thealienist #captainamericacivilwar #thebourneultimatum #rush
At the #NYC premiere of @7DaysInEntebbe @Metrographnyc w/ @vicinis Fascinating story, beautifully shot! Great work #JosePadilha @BenSchnetzer @theDanielBruhl #RosamundPike @BatshevaDanceCompany #moviepremiere #7DaysInEntebbe #film #metrograph #theater #DanielBruhl #BenSchnetzer
#Repost @thedanielbruhl with @insta.save.repost • • • Back in one of my favorite cities for the screening of @7daysinentebbe. #newyork#7daysinentebbe#josepadilha #DanielBrühl
New hair, new attitude. Rosamund Pike takes Berlinale by storm in Givenchy Spring 2018 Couture. . #RosamundPike #givenchy #couture #Berlinale #berlinfilmfestival #berlin #berinale #redcarpet #redcarpetfashion #redcarpetstyle #celebrity #celebritystyle #celebrityfashion #ootd #instastyle #instafashion #celebstyle #celebfashion #7DaysinEntebbe
Back in one of my favorite cities for the screening of @7daysinentebbe. #newyork#7daysinentebbe#josepadilha
#Repost @thedanielbruhl with @insta.save.repost • • • Back in one of my favorite cities for the screening of @7daysinentebbe. #newyork#7daysinentebbe#josepadilha #DanielBrühl
In just 4 DAYS, experience the extraordinary 1976 rescue mission at #AllenTheatres. #RosemundPike and #DanielBruhl star in #7DaysInEntebbe, coming to theatres THIS FRIDAY (3/16)!
@thedanielbruhl, @benschnetzer, director José Padilha and producer Kate Solomon at last night's #7DaysInEntebbe special screening in NYC.
In 4 DAYS, experience the extraordinary rescue mission. #7DaysInEntebbe
Director Jose Padilha & Actor Daniel Brühl #7daysinentebbe
Will the hijacked flight Air France en route from Tel Aviv to Paris have a safe landing? Book your tickets here: www.pvrcinemas.com #PVR #pvr #cinemas #movies #pvrcinemas #truestory #rosamundpike #story #4thofjuly #1976 #7daysinentebbe
In 1976, 248 passengers boarded a flight from Tel Aviv to Paris. It was taken over midair by four hijackers and diverted to Entebbe, Uganda.  #7DaysInEntebbe is in theaters this Friday. Ticket link in bio. (?: @7DaysInEntebbe)
"The most daring rescue mission ever attempted" #7DaysInEntebbe opens Friday!
7 Days in Entebbe opens Friday 3/16!  248 passengers were held hostage. For the next seven days, the world was held captive.  #7DaysInEntebbe @7daysinentebbe @workingtitlefilms @participant @focusfeatures #RosamundPike @thedanielbruhl @benschnetzer #josepadilha #film #movie #truestory
I should point out that 7 Days in Entebbe is actually a remake of an upcoming Cannon review on Operation Thunderbolt. #acting #actors #actress #film #filmmaking #filmmakers #movie #movies #cinematographer #cinematography #YouTube #youtubers #cannon #cannonfilms #7daysinentebbe
Happy Thursday! It's time for @lololovesfilms to share their DVD Stash and this week it's all about Daniel Bruhl in honor of the release of @7daysinentebbe this Friday! Please give them a follow & check out what they're saying this week: . . Instead of focusing on the two wide releases this weekend, we thought we would turn our attention to "7 Days in Entebbe" and highlight films featuring one of the film's stars: Daniel Brühl. First, we have the movie "Good Bye, Lenin!" This feature about the fall of the Berlin wall and the introduction of capitalism into East Germany was the movie that made us take notice of Brühl and his incredible talent. Next up is "Joyeux Noel," a Christmas war movie that is inspired by numerous true stories of soldiers on opposing sides of the WWI conflict choosing to end their fighting for one day so they could enjoy a peaceful Christmas. Finally, we have "Rush," an underseen movie about a great sports rivalry in Formula One racing. This film earned Brühl best-supporting actor nominations at the Golden Globes, the SAG awards, the BAFTAs, and many others. Are you going to be seeing "7 Days in Entebbe" this weekend? Are you a fan of Daniel Brühl? What are some of your favorite movies featuring him? Let us know in the comments!
It Appears there are four new wide releases this weekend The action adventure film Tomb Raider, the romantic drama Love, Simon, the Christian drama I Can Only Imagine, and the Thriller 7 Days in Entebbe, Black Panther should top the weekend again for the fifth time in a row a record that hasn't been completed since Avatar was released back in 2009:)! Weekend Projections Black Panther $33 Million Tomb Raider $26 Million A Wrinkle In Time $17 Million Love, Simon $14 Million Strangers: Prey At Night $6 Million #blackpanther #tombraider #icanonlyimagine #lovesimon #awrinkleintime #strangerspreyatnight #avatar #movies #cinemafilmfinder
#7DaysInEntebbe: Hostage situation. @thedanielbruhl as Wilfred Böse onboard Air France flight 139 // #entebbefilm #entebbe #danielbruhl #behindthescenes #bts #filmmaking #WT // #repost @workingtitlefilms
On June 27, 1976, four hijackers take over a flight from Tel Aviv to Paris. #7DaysInEntebbe
#DidYouKnow: 7 Days in Entebbe is based on Operation Entebbe, one of the most daring rescue missions in history. The story of heroism in the face of terrorism comes to theaters this Friday. . . . #7DaysInEntebbe #OperationEntebbe #OperationThunderbolt #RescueMission #Israel #IsraeliDefenseForce #IDF #RosamundPike #DanielBruhl #TrueStory #InTheaters #Friday
7 Days in Entebbe: Trailers and Videos
7 Days in Entebbe - Trailer
Daniel Brühl's Approach To Playing A Terrorist In '7 Days In Entebbe'
7 Days in Entebbe - Official Trailer [ ตัวอย่าง ซับไทย ]
7 DAYS IN ENTEBBE Official Trailer 1 (2018) 1976 Flight Hijack Movie
7 DAYS IN ENTEBBE - Official Trailer [HD] - Rosamund Pike | Daniel Brühl
7 DAYS IN ENTEBBE Trailer (2018)
Press conference with Jose Padilha, Daniel Brühl \u0026 Rosamund Pike
7 DAYS IN ENTEBBE Exclusive Clip - Life Without Meaning
7 DAYS IN ENTEBBE Official Trailer HD In Theaters March 2018
MOSECON reviews "7 Days in Entebbe" \u0026 "Utoya – 22 July" at the Berlinale
7 DAYS IN ENTEBBE - Exclusive Featurette
Entebbe'de 7 Gün (7 Days In Entebbe) - Türkçe Altyazılı Fragman [HD] (16 Mart'ta Sinemalarda)
Daniel Brühl \u0026 José Padilha Speak On Their Film, '7 Days in Entebbe'
7 TAGE IN ENTEBBE Trailer German Deutsch (2018) Exklusiv
7 Days in Entebbe FuLL'M.o.V.i.E'2018'
7 Days in Entebbe | Press Conference Highlights | Berlinale 2018