Хармс Photo Gallery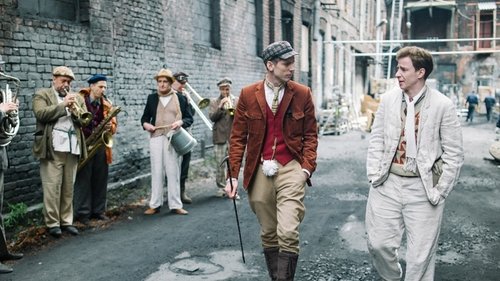 "Why are all your animals blue? They have crossed over the moonbird said. Through windows, the moonbird spoke. Like the sea, the moonbird whispered, picking at the eye, a shrike impaling his siamese twin like corn from clavuses. Not from here to there, but there to there. And so on, he croaked." - poem in progress. #bluehorse #blue #blueanimals #lorca #vvedensky #alexandervvedensky #danilkharms #oberiu #zabolotsky #chinari #drawing #fineliner #klee method #klee #follow #arting #fringeart #moonbird #poetry #poetsofinstagram #artistsoninstagram #notebooks #notebook #mythopoesis #myth #mythology.
?effect of @defectonline at the Lithuanian premiere of at @scanorama_film_forum ? thank you #mariusstanevicius for help ? . pic @danisevicius ? . . . #scanorama2017 #defectonline
Everyday with the ones we love is a celebration ?✨?✨? #poets #poetslife #birthdayparty #teddybear #rainbowsprinkles
Always honored to hang w/ one & only @aistedirziute ! ❤️ So happy to see your international career taking off - keep it going! #actress? #starpower #filmmakers #Sangaile #Kharms #Lithuania #Vilnius #thefutureisfemale #fridaymotivation #homeforchristmas #homesweethome? #aistedirziute
Iran. 5 years ago. It reminds me the famous poem by Daniil Kharms. ? The Plummeting Old Women A certain old woman, out of excessive curiosity, fell out of a window, plummeted to the ground, and was smashed to pieces. Another old woman leaned out of the window and began looking at the remains of the first one, but she also, out of excessive curiosity, fell out of the window, plummeted to the ground and was smashed to pieces. Then a third old woman plummeted from the window, then a fourth, then a fifth. By the time a sixth old woman had plummeted down, I was fed up watching them, and went off to Mal'tseviskiy Market where, it was said, a knitted shawl had been given to a certain blind man. ? #iran #charms #PlummetingOldWomen #vypadavajicibaby #surrealism #travel #travelling #traveling #oldlady #tradition #traditionalclothes #traveler #hijab #explore #adventure #neverstopexploring #tourist #tourism #livingpoetry #persia #persian #nofilter
#art #contemporaryart #artgallery #gallery #literature #illustrations #illustrationart #incidents #хармс #случаи
The Charms of Kharms invites you to enjoy all of summer! Let's have fun together! Лето ещё не кончилось! Давайте веселиться вместе!
#kharms
Ivan Bolotnikov'un ünlü Rus şair Daniil Kharms'ın hayatını konu alan biyografik filmi KHARMS, Türkiye'de ilk kez @bogaziciff ​'de! #Kharms KHARMS; Ivan Bolotnikov's biographical film about the famous Russian poet Daniil Kharms is having its Turkey premiere at #BosphorusFF!
#art #contemporaryart #artgallery #gallery #literature #illustrations #illustrationart #incidents #хармс #случаи
#art #contemporaryart #artgallery #gallery #literature #illustrations #illustrationart #incidents #хармс #случаи
#art #contemporaryart #artgallery #gallery #literature #illustrations #illustrationart #incidents #хармс #случаи
when my boyfriend works ♥ #work
Kharms: Trailers and Videos
Eugene Ostashevsky at Hunter College (April 6, 2017)
I Love Sensual Women (Daniil Ivanovich Kharms Poem)
Даниил Хармс сборник стихов