Olaf's Frozen Adventure Posters
Photo Gallery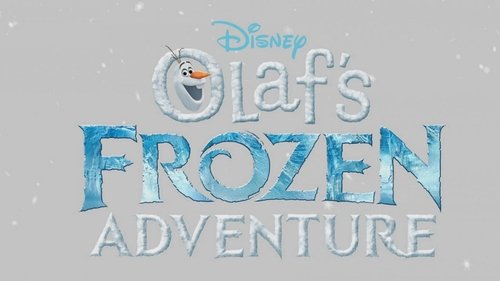 So much fun with my beautiful mumma and little lady @disneyuk ... ❄️???
Gathering pieces for Elsa's new Christmas dress. #elsa #disney #disneycosplay #frozen
On the sixth day of Olaf, my snowman gave to me: A moment with Kristen Bell & Josh Gad discussing holiday traditions. #OlafsFrozenAdventure
Baby elsa is so cute??? #disney #frozen #elsa ❄Elsa (5 months old) ❄Elsa (2 years old) ❄Elsa (3 years old) ❄Elsa (4 years old) ❄Elsa (6 years old) ❄Elsa (8 years old) ❄Elsa (11 years old) #anna #day #magic #funny #bonjour #bff #arendelle #christmas #family #frends #sisters #lareinedesneiges #cute #sweet #subscribe #youtube #character #olafsadventure #kingadgar #queenidun #family #parents #love #arendellefamily #onceuponatime #love #husband #family #parents
? swipe for video ? #frozen #anna #elsa #whenweretogether #anna #elsa #frozen #olaf #frozenanna #queenelsa #princessanna #anna #disneygram #disneystore #disneyuk #disneylove #disneyaddict #disneydolls #dollcollectors #dollphotography #olafsadventure #like #follow
But when we're together, my favorite gift is you ⛄? The lyric video for #WhenWereTogether from #OlafsFrozenAdventure is out now!
Olaf's Frozen Adventure IN THEATERS TOMORROW!!! #olafsfrozenadventure #disneyfrozen #arendelledailyflurry
iz probably my face when I realized the vanilla is actually white chocolate TWO DAYS AWAY FROM THIS FEATURETTE IMMA SCREAMMMSMSKSK AND HAVE A HAPPY JOLLY DAY EVERYONE GRAB SOME CHICKEN WINGSSKKS #elsa #frozen #disney #queenelsa
Only 3 days until Olaf makes his debut in the #MacysParade! Frozen director Chris Buck shares his inspiration for the design of the balloon and what the character will bring to this holiday tradition. #OlafsFrozenAdventure
Olaf's Frozen Adventure: Trailers and Videos
Ring in the Season ( From 'Olaf's Frozen Adventure'/Audio Only)
Olaf's Frozen Adventure 'Ring in the Season' Clip
Olaf's Frozen Adventure Movie Clip - Tradition (2017) | Movieclips Coming Soon
Idina Menzel - Ring in the Season (Reprise) (From 'Olaf's Frozen Adventure'/Audio Only)
'Olaf's Frozen Adventure' in Frozen Sing-Along | Disney's Hollywood Studios
'That Time of Year' Clip - Olaf's Frozen Adventure
Lyrics: 'When We're Together' (Full Version) from Olaf's Frozen Adventure
When We're Together (From 'Olaf's Frozen Adventure'/Official Lyric Video)