A Bramble House Christmas Posters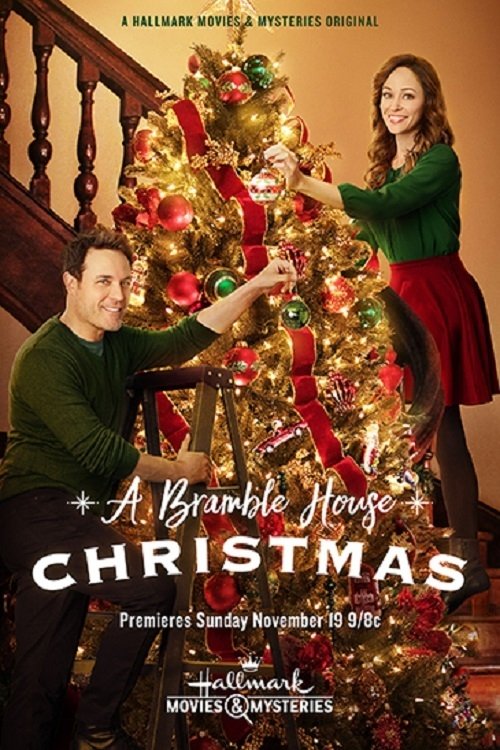 Photo Gallery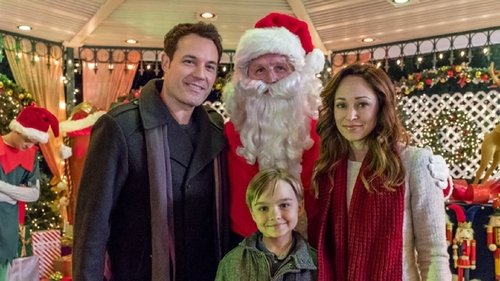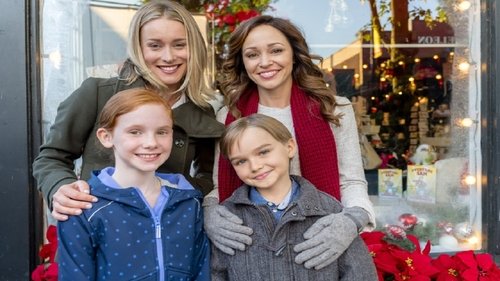 I'd really like to thank @hallmarkmovie for the role of Finn...And... Helping me find a hat that finally fits!! Granted it's a Christmas gazebo but I think it works ;) Please join me for this Sunday Nov.19 at 9 :) #bramblehouse #hallmarkmovies #hallmark #hallmarkchristmasmovies
"A Bramble House Christmas" by CJ Carmichael, is coming to Hallmark!! Yes, that's right!! And to celebrate I will be hosting a Social Media Movie Viewing Party. Facebook, Instagram and Twitter. Be on the lookout for more details!! You don't won't to miss this event! #tulepublishing #cjcarmichael #christmas #holidays #hallmarkchristmasmovies #itschristmastime #snow #fireplace #popcorn #hotcocoa #fuzzyblankets #writersofinstagram #blogger #bloggersofinstagram #iftheglassesfit #booknerd #bookworm #imsoreadyfortheholidays @cj_carmichael @hallmarkmovie @hallmarkchannel @tulepublishing @iftheglassesfit
Attention #MostWonderful holiday fans: Autumn Reeser will be here TODAY at 3:30pm ET to chat live on Facebook about this Sunday's #ABrambleHouseChristmas.#"
Please join @autumn_reeser @hallmarkmovie and me for what we hope is a special television movie for the holidays! On Hallmark Movies and Mysteries. Nov.19 at 8pm. #BrambleHouse #autumnreeser #davidhaydnjones
Christmas miracles are REAL! Don't miss #ABrambleHouseChristmas, part of our #MostWonderful Movies of Christmas ?
Sunday! Who's joining us for the #MostWonderful premiere of #ABrambleHouseChristmas?
David Haydn-Jones has appeared in two Hallmark Christmas movies in addition to #ABrambleHouseChristmas. Do you remember which ones? #MostWonderful
#Repost @hallmarkmovie ・・・ Here's an exclusive sneak peek at #ABrambleHouseChristmas starring @autumn_reeser & @davidhaydnjones! #MostWonderful
Get into the holiday spirit with the @HallmarkMovie premiere, #ABrambleHouseChristmas on Sunday, Nov 19th at 9pm/8c! #MostWonderful. ⠀ ⠀ You can enter to #win a movie #giveaway for a $25 Visa GC & Holiday Hugs prize package http://bit.ly/2j16tu2⠀ ⠀ #Sponsored #Christmas #Movie #Holiday #Entertainment #Instagram #instaLike #InstaLove #ChristmasMovie #Prize #LoveIt #LooksGood #CantWait
The Christmas season is starting already! I had waaayyy too much fun with @marksteines and @iamdebbiem today: we chatted about #ABrambleHouseChristmas, helped the Cake Boss make an insane dessert and learned that I am apparently THE WORST at charades. Watch our episode of @homeandfamilytv tomorrow morning (Friday!) and watch my holiday movie this Sunday at 9pm on @hallmarkmovie channel! _____________ @yumikim #christmas #hallmarkchristmasmovies
Tag a friend that you'll be watching #ABrambleHouseChristmas with TONIGHT!
Hallmark never stops! ?? More premieres, more holiday cheer! ?❤️ #ComingHomeForChristmas #HallmarkMovies #ChristmasHomecoming #HallmarkChannel #ABrambleHouseChristmas #AGiftToRemember
Autumn Reeser is on @homeandfamilytv TOMORROW to talk all about #ABrambleHouseChristmas!
A Bramble House Christmas: Trailers and Videos
NEW Hallmark Romance Movies 2017, Best Hallmark Movies 2017 Full Length!!
Christmas Homecoming | Preview | Hallmark Channel
The Sweetest Christmas 2017 - New Hallmark Christmas Release Movies 2017
Chrismas Movies 2017- Coming Home For Christmas Flim - Hallmark Release 2017
Top Christmas: hallmark romnce movies HD 2017.Charming Christmas 2017
The Christmas Shop (2017) - New Hallmark Chrismas Movies 2017
A Bramble House Christmas - (Exclusive Sneak Peek) Autumn Reeser, David Haydn-Jones, Teryl Rothery
A Bramble House Christmas 2017 - New Hallmark Chrismas Movies 2017
New Hallmark Christmas Release Movies 2017 Marry Me At Christmas 2017