Photo Gallery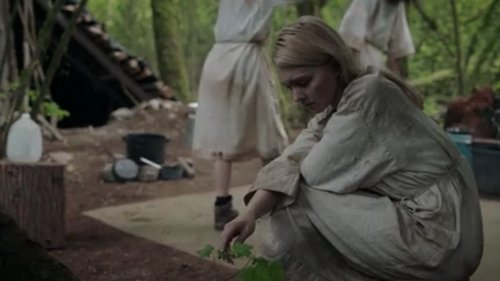 #IAmElizabethSmart #LifeTime #AeTv #RedCarpetEvent #AntoineDeBrillThePhotographer2017 @ddlovejoy @lifetimetv @aetv @debrillantoine @life
2017 marks the 15-year anniversary of the @elizabeth_smart_official abduction. On Saturday, November 18th at 8/7c, A&E and #Lifetime are cross-networking to premiere the movie, "I Am Elizabeth Smart." In this documentary, abduction survivor Elizabeth finally gets her say as she explains how she enabled her own rescue. This terrifying story is told from her perspective with her own narration and full participation. Through this tragic event, she has become an advocate for #change related to #childabduction, recovery programs, and continues to present speeches on the importance of child safety; all the while being a daily demonstration that there really is life after trauma. To read the full article about her movie premiere, check out the link below: __________________________________________________ http://www.eaglestalent.com/blog/abduction-survivor-elizabeth-smart
#IAmElizabethSmart #LifeTime #AeTv #RedCarpetEvent #AntoineDeBrillThePhotographer2017 @elizabeth_smart_official @lifetimetv @aetv @debrillantoine @life
#Repost @skeetulrichfans (@get_repost) ・・・ #Repost @prstudiousa_official (@get_repost) ・・・ And then this...thank you @cosmopolitan and @pattygrieco for a glimpse into this actors life and work #riverdale #fpjones #scream #newtonboys #thecraft #jericho #swisschard #chickens and more @skeetme1 photos by @rikerbrothers grooming by @lellisribeiro
First day in #Kamloops on #IAmElizabethSmart #BCFilm #Costumes
Thank YOU @rosannascotto and @loristokes_ for a great interview! #fox5gooddayny watch tomorrow on @lifetimetv
Celebrating the lovely @ddlovejoy at a screening of her new movie on lifetime tomorrow night!!
Did I mention I'm a huge #scandal fan? I was super stoked when @georgenewbern got cast in #costumedesigner #filmlife #setlife
#IAmElizabethSmart #LifeTime #RedCarpetEvent #AntoineDeBrillThePhotographer2017 @debrillantoine
Thank you @ddlovejoy Cant wait to see @lifetimetv #iamElizabethsmart #gdny
Airs Saturday Nov 18th on @lifetimetv Channel. This was my first film gig since the mid 2000s. A job that was special to be apart of for many reasons: the content, Elizabeth actually being apart of the movie, kickass female director @baabaathegreat (and my super cool boss), a huge female crew in departments that are often male dominated, the travel and people whom on location welcomed us with open arms, the friendships built........ the list goes on. I Am Elizabeth Smart is remarkable story of strength and an one that also changed/ shaped my life. I'm sure everyone else on the crew could say something similar. Thank you to all the crew/friends/family who were supportive as we filmed a very raw + realistic portrayal of @elizabeth_smart_official story.... ?. I hope you enjoying watching it. Most of all I hope Elizabeth's story helps prevent this from ever happening again!!! ♥️ #livelifenow #première #movie #womeninfilm #lifetimetv #IAmElizabethSmart #bluecar #owl #raccoon #forest #mountains #rain #hoursofwalking #gratitude #vancity #directorsassistant #film #behindthescenes #grateful #love #adventure #balancingrock
The world premier of my movie "I Am Elizabeth Smart" is tomorrow, Saturday, November 18, on Lifetime. See why I chronicled and narrated my story at this 15-year-anniversary of my rescue. #lifetime #metoo #survivor #kidnapped #stopsexualviolence #stoprape #nomorebeingavictim #hope #stopchildabuse #smarttalks #nevergiveup #noonehasarighttohurtyou #iamelizabethsmart
#IAmElizabethSmart #LifeTime #AeTv #RedCarpetEvent #AntoineDeBrillThePhotographer2017 @elizabeth_smart_official @lifetimetv @aetv @debrillantoine @life
An honor to talk to Elizabeth Smart about her movie "I Am Elizabeth Smart." The world premiere is tonight on Lifetime. She is the producer and narrator of the film. 2017 marks the 15th anniversary of her abduction. #lifetime
I Am Elizabeth Smart: Trailers and Videos
Elizabeth Smart On The A\u0026E Special: 'Elizabeth Smart: Autobiography'
Elizabeth Smart shares story in Manchester
THURSDAY: Shemar Moore \u0026 Harry's Trip Giveaway Week!
Elizabeth Smart talks about her abduction, misconceptions, and the #MeToo campaign
Elizabeth Smart Story
Elizabeth Smart On The A\u0026E Special: 'Elizabeth Smart: Autobiography'
Elizabeth Smart talks about her abduction, misconceptions, and the #MeToo campaign