Photo Gallery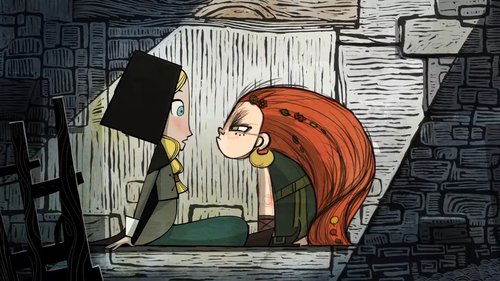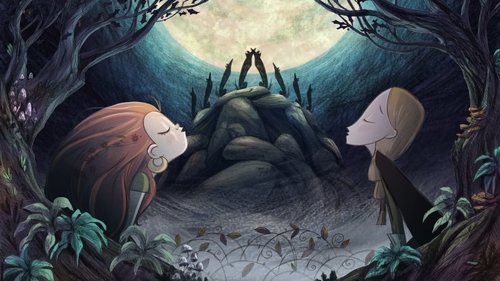 Oooohhhhh look what is hot off the presses #newpresspack #wolfwalkers
Fan art for Wolfwalkers animation ? #fanart #tommmoore #tommmooredirector #animation #illustration #character #spine #digitalpaint #cgart #cartoon #kianashrafi
Арты к новому фильму студии Cartoon Saloon- Wolfwalkers. #aschool #animationclub #animationclubschool #animationschool #3D #3Danimation #animationcourses #3Danimationcourses #2D #2Danimation #2Danimationcourses #animation #animationstudy #study #cartoon #concept #conceptart #concept_art #cartoonsaloon #wolfwalkers
Cartoon Saloon's first look at #WolfWalkers . #cartoonsaloon #wolf
Not to worry everyone this is the view from our new development studio where has moved to
A short show off of the trailer for an amazing new movie. More info will be added in the edit soon to come.
#teaser of my surprise cosplay. Just two more pieces left to complete! #cartoonsaloon #cosplay #cosplaywip #wolfwalkers
Here are my current 5th to 1st most anticipated movies for 2018. 5. Black Panther- . . . . It's Black Panther. What? Am I suppose to explain this to you? 4. The Incredibles 2- The best superhero movie ever made. That title usually gets one of four responses: The Dark Knight, Guardians of the Galaxy, Spider-Man 2, or The Incredibles. Unlike most, I wasn't necessarily desperate for a sequel, but that doesn't mean I'm against it. Far from it. I'll be there opening night, if I'm able. 3. Wolfwalkers- The whole, "Next Miyazaki" thing is kind of stupid, when you get right down to it. There probably won't ever be another Miyazaki. Howevet, that doesn't mean there won't be those who evoke his work, and my personal puck for such a person would be Tomm Moore. And he has a new film that is slated to come out next year. Honestly, it looks like a combination of his last two films, Song of the Sea and The Secret of Kells. The conclusion is that I need it. So much so, that I very nearly put it above- 2. Avengers: Infinity War- The movie that has been built up to for the last decade. I feel like even people who hate superhero movies have to be at least a little curious about how this will turn out. And honestly, I'd be shocked if this wasn't among the most anticipated films of 90% of those who love cinema. And it was my most anticipated film of 2018 for a while, but then, just recently, I discovered another movie that's scheduled to come out next year. 1. Mirai- Mamoru Hosoda. He makes movies. And I love them. Honestly, hearing of his involvement, alone, makes me anticipate something. I had no idea that his next film was already so close. It follows a 4 year old boy, who doesn't like his new position as the big brother of the family. After coming across a magic garden, he ends up time traveling l, and meeting his mom as a little girl, his great grandfather as a young man, and his new baby sister as a grown woman. This movie sounds like a cross between The Girl Who Leapt Through Time and Wolf Children: my 9th and 1st current most favorite movies of all time. So, yeah. I suppose you could say I'm excited.
Tomm Moore talking about his new project Wolfwalkers // #animation #cartoonmovie #tommmoore #secretofkells #talk
Old fanart that I drew for Wolfwalkers! As soon as I saw the trailer I instantly fell in love with the movie. Can't wait for it to come out! #artistsoninstagram #artwork #illustration #scad #scadanimation #cartoonsaloon #myart #drawing #clipstudio #digitalart #wild #fanart #cartoon