Photo Gallery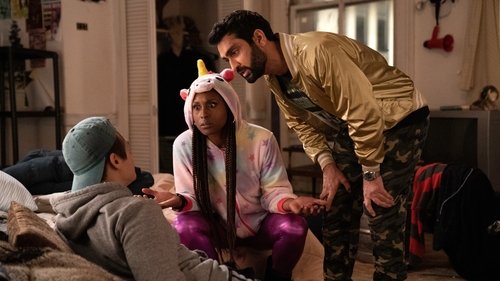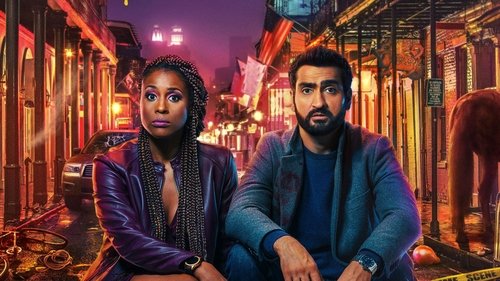 #IssaRae is @Cosmopolitan's June cover star. The actress/writer/director— a woman of many talents— spoke candidly about her love of Spider-Man, dropping the fourth season of her #HBO cult-favorite show #Insecure in the midst of the pandemic, and the legacy she hopes to leave behind. "I want to be a pop culture staple—a Black pop culture staple. I want to have an impact on my community," she told the outlet. Issa also touched on her new rom-com #TheLovebirds which made the switch to #Netflix, and the fans who are urging her to drop all the new 'Insecure' episodes at once, but you'll have to head over to cosmopolitan.com for the full story on that.
The things we do for love. Tag bae. #TheLovebirds. Starring @issarae and @kumailn. @thelovebirdsmovie In theaters April 3
Who's excited for Issa Rae's newest comedy The Lovebirds? Available on @netflix May 22! The film co stars the brilliant Kumail Nanjiani. One you won't want to missed! • • • #issarae #blackgirlmagic #hbo #insecurehbo #womenempowerment #empowerment #empowerwomen #empoweredwomenempowerwomen #strongwomen #wonderfulwoman #wonderfulwomen #actress #femaleempowerment #femthefuture #girlsrule #girlpower #feminism #feminismisforeverybody #actresslife #womeninhollywood #powerfulwomen #powerfulwoman #netflix #beautifulwomen #beautifulwoman #womanempowerment #cinema #wonderfulwomenofhollywood
#LastWeekly #Podcast EP-46 #TrailerTalk 🎥 Special!🤩 Kevin & Tone aren't social distancing themselves from #MovieTrailers anymore!😳 Listen to our unsanitized reviews of #ChrisRock's Horror Thriller #Spiral From The Book Of #Saw, #IssaRae & #KumailNanjiani's Action Comedy #TheLovebirds coming to #Netflix May 22, 2020, Animated Comedy #Scoob coming to video on demand May 15, 2020, #AmyAdams & #JulianneMoore's Mystery Thriller #TheLadyInTheWindow and Director #JordanPeel's Horror Reimagining #CandyMan! If you can listen to the entire episode without laughing 🤣 we'll give you a free roll of TP 🧻 (Hundreds of restrictions apply!🤨) Use the link in the @lastweekly bio or go straight to lastweekly.com to listen to this week's hilariously episode!🤣
I am so excited about this week. It's #Film week on Shuga Says! These stellar performers with their killer #cutesmiles are sure to make you smile indeed. Up first on Tuesday will be actor Christopher Hancock @cjameshancock who I know you have seen in several commercials and The Godfather of Harlem. On Wednesday, before you watch the #SmashReunion tune in to hear actor Paul Thiemann @pdatmt bless us with a song from the #tvseries. Thursday will bring us actor Jaren Mitchell @jjedjust from #QueenSugar and the upcoming film #TheLoveBirds debuting on #netflix on Friday, May 22nd starring #IssaRae and #KumailNanijani. Friday will Shuga Says! film review for The Love Birds. It's going to be a pack week and you don't want to miss it!🔥🔥🔥 . . . . . #shugasays #talkshowhost #showhost #quarantinecontent #blogger #contentqueen #blackhost #blacktalkshow #actor #filmactor #actorlife
Happy Sunday🤗🤗🤗 @thecurvycritic @bhlonline is gonna be lit 🔥 when director @deontaylor pops over to chat about indie film during COVID-19, the live he shows to Black critics and his new film #Fatale PLUS a compilation of ALL things #ScoobyDoo and reviews on that scandalous HBO doc #ontherecord the hilarious series @thegreathulu @thelovebirdsmovie and #ThePainterAndTheThief 🤗🤗🤗. See you there!!!!!! #hulu #hbo #streaming #quarantine #scoobmovienight #thecurvycritic #blackhollywoodlive #film #animation #painter #thief #issarae
#tfrpodcastlive on The Film Review Life Channel on #youtube - Subscribe | Ep111 Topic: 'The Psychological Horror of Having Tits & A$$: The Egyptian Goddess Nut vs. The Venus Effect', Pt2 to Ep110 - 'Goodbye Uncle Tom': 8-Scene Breakdown.
👨‍❤️‍💋‍👨💏👩‍❤️‍💋‍👩 Spend time, study your partner & ❤️ love will reign. . . . . . @love____goals_ @life.partners_____goals @l.o.v.e_goals #lovequotes #lovebirds #loveforever #lovestory #lovemyjob #lovebirdsofinstagram #lovebirds💑 #thelovebirds
Available now on the site - Link in Bio. It's another #SetTheVCR! Sammy and Mr. Green give their picks for TV the week of May 18th⁠ .⁠ .⁠ .⁠ .⁠ #Blackballed #BookTube #ReadWithMe #Creepshow #Joker #Lance #PattonOswalt #ILoveEverything #ReadyorNot #Siren #Snowpiercer #SpellingtheDream #Stargirl #Television #TheLovebirds #TheStranger #geekhardshow
My Rapid Review of #TheLovebirds
@kumailn and @issarae become involved in a murder mystery in the hilarious new @netflixfilm comedy - read more about it now on the site (link in bio)!
What It Looks Like (swipe ⬅️) What It Is 🤯 - 📸: @netflixfilm - #issarae #kumailnanjiani #production #film #magic
"The Lovebirds" hits Netflix on Friday, and this crime-comedy delivers some much-needed laughs! Full review at the link in our bio. • • • • • #TheLovebirds #movies #netflix #review #insidethefilmroom #film #entertainment
#kanarienvogel #kanarienvögel #kanarienvogelliebe #canarybird #canarybirds #canaries #ilovecanaries #lovecanaries #loves_canaries #featheredfriends #teamfeatheredfriends #birdsofinstagram #loves_birds #lovebirdsofinstagram #ilovebirds #lovlinbirdsnest #lovebirdsofig #loverbirds #welovebirds #lovelybirds #loveforbirds #lovemybirds #vögel
#IssaMovieNight - Our favorite gyrl, Issa has a new movie coming out with Kumail Nanjiani, and we are here for it! Can we watch it together?⠀ ⠀ Join the #BrownGyrlSocial team on Friday May 22nd at 7 pm PST// 10 pm EST for a watch party! #TheLovebirds @thelovebirdsmovie!⠀ ⠀ RSVP LINK IN BIO!!! About The Lovebirds:⠀ On the brink of breaking up, a couple gets unintentionally embroiled in a bizarre murder mystery. As they get closer to clearing their names and solving the case, they need to figure out how they, and their relationship, can survive the night. 🍿🍿⠀ ⠀ #BGSMovieNight, #BrownGyrlSocial, #MovieNight, #Netlix, #NetflixWatchParty,
In the latest edition of the #AAFCAVirtualRoundtable we spoke with @issarae for her new film out on #Netflix Friday. Watch for this interview on The AAFCA Channel on YouTube.
On our weekend watch list! #netflix
The Love Birds "Honeymoon Diary" Ep 4 ✔ ▪ @aagbanjh #VarietyShow #HoneyMoondiary #AhnJaeHyun #GooHyeSun #安宰賢 #안재현 #Ahngoo #구혜선 #KuHyeSun #Kactor #AhngooCouple #Kdramakorean_indo #YGentertainment #legendofthebluesea #Goblin #TomorrowWithYou #TheLoveBirds
#TheLoveBirds has a new date—and a new home! Catch it tomorrow, May 22 on Netflix. @thelovebirdsmovie @netflixfilm @netflix @issarae @kumailn
Check out Pay Or Wait's @payorwait interview with Issa Rae @issarae and Kumail Nanjiani @kumailn about their new #Netflix @netflix film The Lovebirds @thelovebirdsmovie Watch Pay or Wait's #TheLovebirds Cast Interview! #interview #movie #review #journalist #smile #fun #love
Got some fun stuff coming in the span of the next 72 hours! I'll be on the @videofest film discussion for #atlantics tonight at 7:30pm cst. Tomorrow, I've got two recordings of #TheGamingTadpole, one in the morning with @lvljoy and one in the afternoon with @mrmedia1982, talking about the latest #gaming news and a couple of game impressions. Then on Saturday, @batcomputer2 and I will review and three #romcom classics. This week will end as strong as it began💪🏻💪🏻. #creative #podcastlife #podcastersofinstagram
Follow the link below or the one in our bio to read my review of #Netflix's comedy, #TheLoveBirds, for the entertainment website @readysteadycut!!! https://readysteadycut.com/2020/05/20/the-lovebirds-review-netflix/ #film #filmreview #filmreviews #filmIG #shortandsweet #movie #movies #moviescenes #movieclips #moviequotes #movienight #filmcriticism #filmtwitter #filmcritic #moviereview #moviereviewer #movierecommendation #movietime #filmmaking #filmisnotdead #filmbuff #issarae #kumailnanjiani #comedy #thelovebirdsmovie #michaelshowalter
Kumail Nanjiani and Issa Rae in the SAME movie?! This can't be bad, right? Well, tap on the link in the bio and let me explain.. • • • #reeljames #lovebirds #comedy #issarae #kumailnanjiani #netflix #netflixmovies #thelovebirdsmovie #moviereview #video #youtube #subscribe
#TheLovebirds has two funny leads with good chemistry and lots of awkward humor in this ridiculous one night adventure. #Stream it on #Netflix Friday! Link to full review in bio! #streaming #movienight #IssaRae #KumailNanjiani #movies #movie #comedy @netflixfilm @netflix @kumailn @issarae
New on Netflix this week! Netflix Drama / Comedy Series… #TheLovebirds When a couple in the fast lane to splitsville accidentally careens into a murder, they take off on a wild race to find the killer and clear their names. Friday 5/22 #Netflix 🔗 https://netflixcenter.com/the-lovebirds-trailer-netflix/
Aye nigs! We played our remix to the game "Fuck, Marry, Kill" called, "Frame, Marry, Kill" and @issarae is the murder hornet to the #LawrenceHive. Also, shout-out to @kumailn's earnest argument for The Black Panther. @thelovebirdsmovie drops on @netflix tomorrow, 5/22. Watch our full video at @the.root - Link in bio. #WatchDis #InterviewingAssInterviewer #Tonjunkets #Zoom #TheLovebirds
The Lovebirds: Trailers and Videos
The Lovebirds Cast Interview- ISSA RAE AND KUMAIL NANJIANI DISCUSS THEIR NEW FILM
Issa Rae \u0026 Kumail Nanjiani Team Up for 'The Lovebirds,' Plus: 'Eternals' and 'Insecure' Updates
The Lovebirds (2020) Netflix Tráiler Oficial Subtitulado
Kumail Nanjiani and Issa Rae talk new Netflix Movie 'The Lovebirds'
Issa Rae and Kumail Nanjiani interview from home for THE LOVEBIRDS
Issa Rae and Kumail Nanjiani talk about their new movie, 'The Lovebirds' l GMA
Tenet Release Date, Scoob Digital Release, Snyder Cut HBO Max?
The Lovebirds | Issa Rae et Kumail Nanjiani | Bande-annonce officielle VOSTFR | Netflix France
The Lovebirds
The Lovebirds Netflix Movie Review (Issa Rae \u0026 Kumail Nanjiani )
Netflix's The Lovebirds Review
The Lovebirds Netflix Movie Review
The Lovebirds Trailer #1 (2020) | Rotten Tomatoes TV
'The Lovebirds' Stars Kumail Nanjiani \u0026 Issa Rae Talk Wild Nights Out and 'The Eternals' – Kinda
The Lovebirds [2020] Movie Review \u0026 Breakdown
The Lovebirds Netflix Movie Review
THE LOVEBIRDS | Netflix Movie Review
The Lovebirds Movie Review
The Lovebirds Trailer #1 (2020)
Kumail Nanjiani, Issa Rae On Having Two Diverse Actors Cast As Leads In 'The Lovebirds'
The Lovebirds | Issa Rae \u0026 Kumail Nanjiani | Official Trailer | Netflix