Nägemiseni NSVL Photo Gallery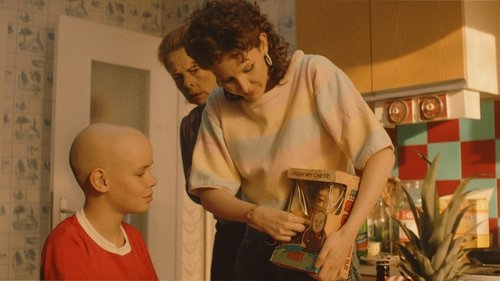 Lenin's statue down, Frank Zappa up. #GoodbyeSovietUnion #BannedMusic #FuturamaFloatingHead #Vilnius #Lithuania #SarahsGreatAdventure
Preparations for the role 👩🏼‍🎨 #moviemaking #actorslife
🎬 Action! #onset #goodbyesovietunion
Behind the scenes of making 🙌🏻
This is a story of Johannes, who is born prematurely to a premature single mother, of his destiny to be always separated from his loving ones, of the "iron curtain" and being different, loose of his hair because of pollution, and of his first 10-year kid's love to Chechen girl, when playing santa claus bearded mujaheddins on the sunflower field … all on the turbulent background of the collapsing Soviet empire. #movie #eestifilm
We will start shooting the film on the 4th of July! Stay tuned for behind the scenes stories. 🎬 #moviemaking
Goodbye Soviet Union: Trailers and Videos
The Soviet Plan || Ep.5 - Kaiserreich Soviet Union HOI4 Lets Play
Learning La Resistance - Hoi4 Soviet Union - Purging Dissenters and Setting Up Our World #1
3 Top Free To Play (F2P) Loadouts - Tacticool Gameplay
Tacticool // 4 runs
Opening Soviet Ammo Can from 1989
Бокс: длинная 'советская' двойка в челноке/Boxing:
Rooftop Concert The Beatles HD
Melita Norwood: The Soviet Union's Longest-Serving British Spy
Elton John - I Need You To Turn To (Live on Soviet TV, May 1979)
DO NOT CALL STALIN AT 3AM
$350M Orders! Yak 130 Combat Training Jets From Russia
BMPT-72 TERMINATOR | Russian Destroyer of Worlds (War Thunder Gameplay)
[ Countryhumans ] Good bye meme // 컨트리휴먼
Goodbye, Ukraine.
War Thunder - KV-1E 'Goodbye Bo!'
Is Paul McCartney a good drummer?
Батарейка||meme||countryhumans||remake
J E A L O U S // ft. UkraNada :) // gift
Elton John - Interview on Soviet TV (May, 1979)
ARK Official PvP | Defending OS51 10hours straight against YSS-WOK DUPERS
Farewell​ meme​ countryhumans​ [Free​ thai​ Japan​ empire​ america]​
Change da world my final message. Goodbye
New Blood Stalker Pvp *OP* | Ark Official Pvp | Ps4
The Winter War || Ep.7 - Kaiserreich Soviet Union HOI4 Lets Play