Photo Gallery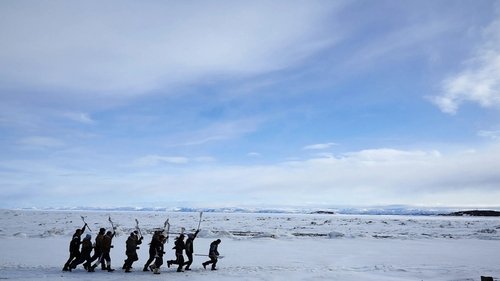 🎉 It's Indigenous Awareness Week 🎉 We're proud to partner with @westernusc and @westernu_indigenous on two events: 1️⃣ Film Screening of The Grizzlies, ‪today, 3 p.m.‬, UCC McKellar Room 📽️🍿 . 2⃣ Poetry Reading and Interview with Janet Marie Rogers, ‪Jan. 22, noon‬, Weldon . #WesternuIAW is the perfect opportunity to continue to nurture and build relationships between Indigenous and non-Indigenous peoples. We hope you'll join us in this celebration. . Check out the full list of events ➡️ ‪indigenous.uwo.ca‬
We finally watched #TheGrizzlies the other night and met people from the movie. A solid film of the realities faced in indigenous communities. It was truly a pleasure to meet you @matatahakk and @chris_church8. Awesome job and keep inspiring and doing that rewarding and important work! Keep blazing the trail! Meegwech Cousin Dave 🐢🐢🐢🐢
We are so blessed to have welcomed Russ Sheppard into our school today! He met with our staff, Administration / Counselling team, some classrooms and small groups and then delivered a powerful message of hope, resiliency and connection to our whole student population. He reminded us that we are all stronger than we think and we can do so much more through connection with others! #guestspeaker #russsheppard #betheroar
Hunting trips in the mountains 🏹🗻👌🏽 #rdr2online #reddeadonline #reddeadcommunity #rdr2photography #reddeadroleplay #ladiesofrdr2 #amberino #rdr2native #rdr2ps4 #gamergirl
Mark your calendars for the film critics are calling "fearlessly inspiring." #TheGrizzlies is In Theaters March 20th! (Pictured: Actor @booboostewart.art from "The Twilight Saga") #movies #lacrosse #twilight #sports #booboostewart #indingenous #hollywood #inspirational #uplifting
Walking through 20 degree weather in Valentine. 2nd pic is a special spot in The Grizzlies near O'Creags Run. Im getting my fill of the snow for sure but it does make for some beautiful scenes!
a wonderful evening.. 🥰 . @ Benefizkonzert Sascha Seelemann, The Grizzlies and friends.. . #saschaseelemann #bendawidson #herrmayererzählt #michiwagner #thegrizzlies
#ad THE GRIZZLIES is coming out in theaters March 20th. This movie is based on a true story. A very inspiring movie about a group of students who are struggling to find their way. Their whole lives are about to change when a new teacher, Sheppard, comes along. In celebration of the movie, I have a giveaway for 2 digital Fandango Vouchers. Head over to my blog to enter. http://bit.ly/3cUWr9d #THEGRIZZLIES #movie #giveaway #movienight
Taking some time out from collecting to admire the scenery #ps4 #reddeadredemption2 #rdr #rdr2 #rockstargames #rockstar #rdronline #rdro #reddead #reddeadonline #MJPoncho #scenery #griefer #collector #trader #moonshiner #bountyhunter #playstation #mountains #moon #australia
Comment if you ever watch the grizzlies #thegrizzlies
Kugaaruk #kitikmeotcareerfair #kugaaruknunavut #laurentianuniversity #islc #innu #indigenous #education #gooseontheloose #itsmiranda #starstruck #lovemyjob
This Film is the best Film I have ever watched but it's also sad 😭❤😭#TheGrizzlies
My favorite hideaway to relax is up in The Grizzlies. Overlook the country & remember who you truely are. . . . . #reddeadredemption2 #rdr2community #rdr2 #rdr2online #TheGrizzlies #horses #breton #adrennes #ingameshot #ambarino #fastfategang #fyp #mountains
~ A view by moonlight, somewhere in the Grizzlies.
Major throw back when we were filming @grizzliesmovie ☺️ after watching the movie like a bunch of times, it made me want to look at my pictures on my laptop. Haha and here some photos. #thegrizzliesmovie #2016
The Grizzlies: Trailers and Videos
Los Angeles Lakers vs Memphis Grizzlies Full Game Highlights | February 21, 2019-20 NBA Season
Trip to the Grizzlies
LA Clippers vs Memphis Grizzlies Full Game Highlights | February 24, 2019-20 NBA Season
Race for 8th: Will Ja Morant and the Grizzlies be the final seed in the West? | The Jump
WHO THE GRIZZLIES SHOULD SIGN THIS SUMMER!!!
DID JA NOTICE ME ?!! | SITTING BEHIND THE GRIZZLIES BENCH!!
Orlando Magic vs Memphis Grizzlies | Full Game Highlights, 2019-2020 NBA Season
The Grizzlies demolished the Nets in Brooklyn — should people stop doubting them? | The Jump
MEMPHIS GOTTA SEE L.A., LAKER WANT THE GRIZZLIES FIRST RD|MEMPHIS vs LAKERS RECAP
LeBron James steamrolls through Ja Morant and the Grizzlies with 32 points | 2019-20 NBA Highlights
Dallas Mavericks vs Memphis Grizzlies Full Game Highlights | March 6, 2019-20 NBA Season
Houston Rockets vs Memphis Grizzlies Full Game Highlights | February 26, 2019-20 NBA Season
THE GRIZZLY 2020, HILLS APLENTY
Los Angeles Lakers vs Memphis Grizzlies | February 21, 2020
Grizzlies vs Bucks NBA2K March 19 Simulation
The Grizzlies | OFFICIAL TRAILER HD