Photo Gallery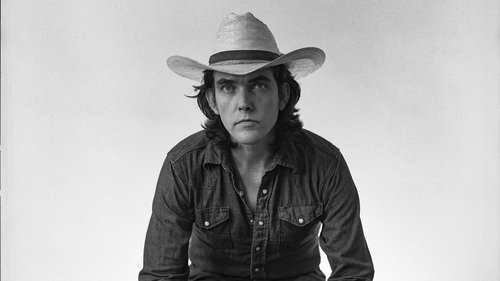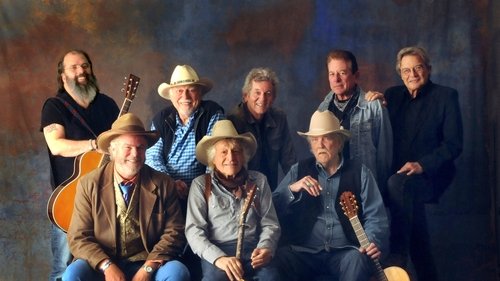 Wonderful night with this talented publicist, producer,Grammy winner and now friend -Tamara Saviano. Her wish was to show my Aunt Susanna in a loving light and she did just that! #withoutgettingkilledorcaught
Happy Birthday Guy Clark. Thanks Alanna and @thezanzabar for a great night. #guyclark #kentuckymusic #kentuckykicksass
#guyclark #songwriting #songwriter #records #vinyl #books #music #dualtonerecords #withoutgettingkilledorcaught
Quality time.
"It was just after we said I do That I ever knew there was anyone but you It was one of them parties they give to us newlyweds That I started to crave another mans bed He told me he'd rather give his own life Than take the love of his best friends wife Now we've lived this way for a thousand years Measured with tears for my husband and his wife Now he comes to visit and we all play cards And study the pear tree in the backyard Then 12 o'clock comes and he must depart One is my soul,the other my heart." Susanna Clark's poem about being in love with two men at the same time. #guyclark #lafreeway #townesvanzandt #steveearle #bobdylan #susannaclark #jerryjeffwalker #waylonjennings #willienelson #countrymusic #altcountry #outlawcountry #tamarasaviano
Really enjoying this book. #guyclark #agoodread
Guy. Why yes. Yes I am excited about the "without getting killed or caught" documentary - - - - - #guyclark #ink #sketch #penandink #illustration
As a Texas-based songwriter, it's embarrassing to admit I had no idea who Guy Clark was up until two years ago. I was performing as a finalist in the 2015 Shiner Rising Star competition, and one of the judges (@ronniefauss) said my music "had a Guy Clark quality to it". I sincerely thanked him for his feedback that night, but the weight of his critique dawned on me later as I delved into a catalog of Guy's music. Wow. Thank you Ronnie for introducing me to Guy Clark. Clark was a songwriter's songwriter and Tamara Saviano points out in Without Getting Killed Or Caught that @bob.dylan named Guy as one of his most favorite songwriters. Cool! If you're a songwriter, and especially a Texas songwriter, do yourself a favor and get yourself a copy of this book. It is inspiring and insightful as it unfurls the legend who was Guy Clark. Check out Songs And Stories too. It's a great intro to a body of Guy's music. . . . . . #guyclark #musiclegend #inspirations #ripguyclark #tamarasaviano #texasmusic #singersongwriter #americanamusic #joeymcgee #shinerrisingstar #bobdylan #musicbiography #countrymusic #songsandstories @953therange
Maybe the greatest lazy Sunday morning album. Karen Dalton, 'In My Own Time' (1971, CDN)
Happy Sunday folks! Heres a bit of Guy Clark singing Country Morning Music from the Heartworn Highways outtakes. _____________________________________ #heartwornhighways #guyclark #countrymorningmusic #steveyoung
Relaxation game strong in the Gulf of Mexico today. ・・・ #joeymcgee #traveltuesday #floridabeaches #loverskey #musician #musicianlife #singersongwriter #texasmusic #joeymcgee #guyclark @islandhopperfest @friends_of_loverskey
🌹🥃 Without Getting Killed or Caught 🥃🌹 #guyclark
• Steve Earle @cactus_music record release in Houston, TX on 03.12.2019 • Copyright TexasRedd The Eyes Of TexasRedd Are Upon You.™️ • @steveearle #steveearle #steveearleandthedukes @cactus_music #cactusmusic #texasreddimages #texasredd #musicportraits #musicphotography #livemusicphotography #concertphotography #gigphotography #fromthepit @newwestrecords #newwestrecords #slobberdawg @slobberdawg #unitedtalentagency #goldvillageentertainment #guyclark #newrecord #GUY #supportlivemusic #supporttexasartists #texasphotographer #houstonphotographer #letsmakeart @jeneraytepromotion • Black & white is the color of photography.
The goosebumps hit as soon as I opened the mailbox and made out the bulky shape of the envelope. I've been anxiously waiting for this autographed copy to arrive. So much for the rest of my prior weekend plans. #GuyClark #WithoutGettingKilledorCaught #biography #Kickstarter #linefromLAFreeway
TONIGHT! #newfacesnite at @thebasementnash Both @etmusic66 and myself just finished @tsaviano wonderful #guyclark bio, #dublinblues has always been one of my very favorite songs. We'll pull this one out tonight in honour of the man in the city he called home for much of his life. Link to full vid in bio. Also on the bill is @lindsey_millsy / Mike J. Scott / @douglasallenmusic / @rebeccaregoandthetrainmen / @alexanderlane / @benjarrellbama #wastedlovesongs #guyclark #nashville #folkmusic #countrymusic #americana and tnx to our gracious bad ass hostess for the home and backdrop. @american_adventure_company
Happy late birthday, Guy Clark. The real Maestro. Meeting you was a highlight of my life. #stuffthatworks #guyclark
30 hour travel day. Embracing the jetlag. #jasonisbell #guyclark #blackcoffee #jetlag #cantwakeup #tamarasaviano
Dove into this. Just received in mail today. Awesome. • • • #tacotuesday #robertearlekeenbeer #pedernalesbrewingco #guyclark #ripguyclark
#whatsansreading📚 #guyclark #tamarasaviano #distractions
It's here, it's here! I might have to cancel my weekend plans bc I know I won't want to put this down.. 🎶 #GuyClark #WithoutGettingKilledOrCaught #TamaraSaviano
This is the second cover I made in this series a few years ago, back before I was even planning a book. Townes Van Zant and Guy Clark are two of the best songwriters of all time, and have inspired so many other great ones. It was a Townes song that led me down the path of country music… My freshman year in college, I was on a camping trip and a friend was playing Tecumseh Valley. I instantly felt a connection to it, and later realized it was a song I had heard my parents playing many times around the house when I was younger. I dug into his music a bit, quickly finding Guy and another very recognizable song my dad sang and played on guitar all the time when I was a kid, Desperados Waiting for a Train. Tag a Guy or Townes fan and let me know your favorite songs by them! This is one of the twelve new risograph prints now available for preorder with my new illustrated book Four Legs, Wings and Six Strings through the link in my bio. 🐜
Maybe it was the #fullmoon or all that #Scorpio energy floating through the universe or perhaps #frequencies are #spirits and Hammond organs are temples but this happened. And to think that I was scared of this particular full moon. Of course it could have gone a whole other way so I'm grateful that everyone got out @farmwire
COMMISSION for @bennygee80 of Montrose Colorado. Inspired by the life of #guyclark and his song Stuff That Works #rawroosterart#michaelwarrenaustintexas#ink#stretchedcanvas#guyclark#stuffthatworks#withoutgettingkilledorcaught#southcoastoftexas#nashvilletennessee#texas#supporttexasartists#tonglen#voodoo#thanksverymuch#liveitup#insideoutproject
Finally downloaded @GuyClark #biography and couldn't put it down! While I've known that Guy's songs will influence country music for decades to come, I had NO idea how much intensity, generosity, and heartbreak, this man truly carried. Such an incredibly insightful look into the making of a true #musical #poetic #genius If you love music, this is a #mustread #GuyClark #WithoutGettingKilledOrCaught #songwriter #hero #Texas #nashville #legend
Without Getting Killed or Caught: Trailers and Videos
10 Worst Shark Attacks Ever Recorded
These People Knew KILLERS Before They Killed
Another returning resident and her Dream House
Terrors Of Spiru Trailer
Virginia Doctor Did Unnecessary Hysterectomies And Tied Tubes Without Patients' Consent
James May's Man Lab | Navigating the Seas without SATNAV | Episode 2 | Reel Truth Science
What Nobody Told You About Pop Smoke
10 Pets You Should NEVER Release In The Wild!
Getting people killed!
LANA RHOADES GETS REVENGE ON MIKE! (Cheating Prank)
Woman Survives Terrifying Abduction | Caught on Camera: The Untold Stories
WOMAN CATCHES TWO MEN HAVING SEX, EXPOSES THEM, TRIES TO EXTORT THEM, AND IS KILLED
LA Freeway - written by Guy Clark - performed by The Unsung Heroes
Raeee Babe - My Mind (Official Music Video)
Without Getting Killed or Caught - Official Trailer (2020)
Road to the Townes Van Zandt Festival 2020 - Ep01
Cyclists use legal loophole to speed without being fined | Nine News Australia
LA Freeway - Written by Guy Clark - Performed by Buck N King
LA Freeway ~ Guy Clark ~ Cover Song ~ Live Acoustic Guitar Version ~ Real Folk Americana Music 2020