Photo Gallery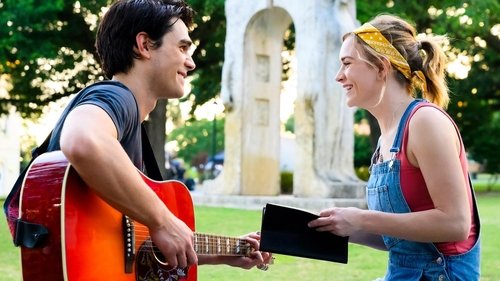 Happy National Women's Day! Shout out to this awesome woman @brittlrobertson for her role as a powerful woman of faith in . Not only did she do an amazing job portraying the life of Melissa Camp, but she was kind enough to come to our Never Alone Widows movie screening and talk about her experience. Thank you, Britt, for your time and your talent! #nationalwomensday
— some cute moments from last night ❤️ #istillbelievemovie
More of kJ with @melton at the premier of @istillbelieve @kjapa #kjapa
Night at the movies, this Friday night, March 13. We'll be watching "I Still Believe." As an added bonus, our @dvdthomas helped Jeremy Camp write the book this movie is based on. Afterward, for those who want, we can hang out and talk about the movie/story with David. Bring any of your friends you'd like to invite. We're going to the 7:20 p.m. showing at Harkins Theatre in Southlake. David's family will be sitting in Row P, Seats 7-9, so feel free to reserve tickets in that area to sit with others from our church. You can purchase tickets at Harkins.com. Also, ALC Students will be going to see the movie at 12:30 p.m. next Sunday at Tinseltown in Grapevine. Anyone who wants to attend that showing with our students is invited. See Pastor @brinlylynn for info. #connectequipengage #grapevinetx #church #jeremycamp #movienight
This has been such an unusual week. My kids are out of school for the foreseeable future with this whole coronavirus thing. All teaching is being done remotely. So Friday they were home, doing schoolwork together and it was weirdly magical. While they worked on homework in the living room I was only feet away flame painting a bunch of copper cuffs. We all did our thing but we were together and it was really nice. The silver lining to the greater Seattle area being in lockdown mode. That, and there's basically no traffic. 🔥 🔥 I'm not going to post these cuffs to the website for the time being. They're really hard to photograph and I need to figure that out. I'm also building an inventory for art show season. The next one will be UCU's First Thursday,April 2nd, at the Spheres in Seattle. Come check them out there! 🔥 🔥 #copper #copperjewelry #flamepaint #fire #🔥 #🔥🔥🔥 #withflameswereturntolife #lightmeup #bracelet #copperbracelet #coppercuff #cuff #cuffbracelet #grateful #gratitude #trust #patience #believe #magic #createyourlife #followyourpath #shopsmall #firstthursday #urbancraftuprising #artshow #springtime #googlesphere #moonfireturquoise
I would do anything for this man. The only man out there
Even when I don't see, I still believe. ❤️ this message resonates with me genuinely and deeply and it was an honor to be apart of the screening last night. Thank you to @lionsgate and @istillbelieve for allowing me to bring some fans closer to the action and provide them with fun red carpet footage live last night. 😍 stay tuned for more clips and interviews coming soon to Instagram, and make sure to check the movie out next weekend!
My ninth movie of the year, coming up. #istillbelieve
@istillbelieve cast at the premiere of Lionsgate's "I Still Believe" at ArcLight Hollywood, California #istillbelievemovie #brittrobertson #adriennecamp #jeremycamp #kjapa #shaniatwain #garysinise #erwinbrothers #kingdomstorycompany #lionsgate #premiere #moviepremiere #arclighthollywood #arclightcinemas #california #aboutlastnight #family
Recently, on the @kloveradio morning show, co-host Amy Baumann shared her love for the powerful true story of #IStillBelieve. Check out this video and find out why.
After. I die 😭😭😭 #Lexreact If you're familiar with Jeremy Camp and his music you might know how this story plays out. I was NOT. What a touching, soulful, and heartfelt journey this film was. We don't appreciate enough how people can impact lives and how far we can get with unwavering faith. Britt Robertson's performance was effortless. I'm bias, KJ Apa is my Archie boo and a full on musician in this role. It was also cool to see Shania Twain in an acting role. Overall, with all the [email protected]$#% we go through, or get lost in, we must remember... miracles happen. @istillbelieve #IStillBelieve @lionsgate.films #lionsgate @kjapa @brittrobertson_official #kjapa #brittrobertson @jeremycampofficial #jeremycamp #screeningjunkie #moviebuff #movielove #myhappyplace #Tuesdaytreats #amc #amclinconsquare #cherisheachother
New friends, new vibes💕💕 #fingerpaint
Free movie screening. Very excited. #Amanda
Riverdale's star KJ Apa can act and play the guitar but can he sing? KJ Apa plays the role of Jeremy Camp, an award-winning recording artist, based on a true story. Check out how KJ prepped for singing in the movie. Check this out! #IStillBelieve #JeremyCamp #KJApa #BrittRobertson #ShaniaTwain #GarySinise #依然相信 #杰洛米坎普 #KJ阿帕 #布丽特妮罗伯森 #仙妮亚唐恩 #盖瑞辛尼兹
KJ Apa plays the role of Contemporary Christian artist Jeremy Camp in the upcoming Lionsgate movie, I Still Believe. In theaters March 13. #istillbelieveDFW @slyfoxclub
I cried go watch it it's amazing
On tap: I Still Believe, Bloodshot, The Hunt, Spy Games, Unsung Heroes, Vin Diesel, Community & More — #fantasymovieleague #movie #film #cinema #podernfamily #podcast #moviepodcast #boxoffice #game #actor #actress #acting #hollywood #kjapa #brittrobertson #jeremycamp #bloodshot #comics #vindiesel #thehunt #emmaroberts
Watched this movie yesterday and I wasn't expecting to be this good! It's a romance based on the story of @jeremycampofficial . The acting is phenomenal with @kjapa from Riverdale. @shaniatwain plays the mother. It's one of those movies that make you cry 😭while telling of a beautiful story that is enveloped in faith.🙏 Everyone should go and support this movie! It premieres Friday✌️ #Repost @istillbelieve with @get_repost ・・・ More than a song, #IStillBelieve is an anthem. Experience the true story behind these powerful words as @KJApa plays @jeremycampofficial in the new movie. In theaters next Friday.
Legacies 2x12 was such amazing, i really love all the episode, Jade, Kai and Josie were so amazing, Jade is a amazing character, all of her scenes were really WOW and i need to see more about Jade, i really love Giorgia performance, she's a such amazing actress and i need to see her more on Legacies, Kai killed me on every scenes, i missed him so much and saw him again was epic, i really love that Kai didn't change and he still being a sociapath, Chris is a really amazing actor, his performance was epic and i can't wait to see him on the next episode, Josie killed me, all of her scenes were so amazing, she lying to Kai and begining Dark Josie to save everyone is EPIC, i can't wait to see Dark Josie, Kaylee's performance killed me as always, she's such amazing and i can't wait to see her acting like Dark Josie💜
My favorite Jeremy Camp Song is "I Still Believe "! So honored to be included in the screening! #IStillBelieve #IStillBelieveTul
There are three new wide releases this weekend The Christian Drama I still Believe, the action film Bloodshot, and the thriller film The Hunt, I Still Believe should top newcomers but Onward should remain number one this weekend:)!👌🏾😎 Weekend Projections Onward $25 Million I Still Believe $10 Million Bloodshot $9 Million The Invisible Man $8 Million The Hunt $7 Million #onward #bloodshot #theinvisibleman #thehunt #boxoffice #movies #cinemafilmfinder
Thank you @KLOVE for my tickets to see this film tonight! I've never been to this theatre & it's so beautiful!! Wow! What an absolutely beautiful love story. I do remember prayers for Melissa! #istillbelievemovie #lionsgatefilms #jeremycamp
Early reviews are in and critics agree: go see #IStillBelieve. Special showings Thursday night and everywhere on Friday. Ticket link in bio!
Early reviews are in and critics agree: go see #IStillBelieve. Special showings Thursday night and everywhere on Friday. Ticket link in bio! #Repost via @istillbelieve
Excited!! @istillbelieve is about to start!! Mom and I have been looking forward to this!🥰 @jeremycampofficial #jeremycamp #teambelieve #faith #hope #love #fanevent #earlyscreening
🎤 Red Carpet Reporting for @thetodayshow @dundasmedia for the premiere of @istillbelieve the movie 🍿 IN CINEMAS NOW! Was a pleasure interviewing @shaniatwain 🎶 @garysiniseofficial 📺 @kjapa @brittlrobertson ➕ more! DREAMS COME TRUE ⭐️🌈✨☺️ . . . . #shaniatwain #movie #kjapa #brittrobertson #garysinise #believe #reporter #tv #dream #achieve #broadcast #aspire #journo #journalist #multimediajournalist #producer #editor #aimhigh #interviews #la #losangeles #redcarpetreynolds #hollywood #reporterlife #lovemylife #reynoldssisters #redcarpet #thetodayshow #entertainmentreporter
I will not yield! #VisionForward #ChangeTheWorld #IStillBelieve
Just saw @istillbelieve ......Wow....Just wow! Thank you @jeremycampofficial for sharing this story! Make sure you have tissues handy!!😭🥰 #teambelieve #jeremycamp #faith #hope #love #grace
‪@istillbelieve #Showtime soon! Thank you 🙏🏼 @p2cstudents ‬ #IStillBelieve
Advance Screening of I Still Believe💞👼🎸 An uplifting true love story based on the life of the singer, Jeremy Camp. When facing the loss of loved ones, people still have faith and hope.💪👏 Thank god I did not use the tissues given out as the souvenir. There were two scenes that were very emotional!😭 @istillbelievefilm @mongrelmedia @lionsgate
I Still Believe: Trailers and Videos
I Still Believe (feat. Paul Ragin')
I Still Believe - Faith, Hope, Love
I STILL BELIEVE Clip - Date (2020) Jeremy Camp
I Still Believe
I Still Believe - 'OK' Clip
I Still Believe Official Trailer | Experience It In IMAX®
KJ Apa Talks Playing Jeremy in I Still Believe
I Still Believe Movie Trailer
I Still Believe (2020 Movie) Official Clip "I'm So In" | KJ Apa, Britt Robertson
I Still Believe (2020 Movie) Official Clip "Your Truth" | KJ Apa, Britt Robertson
KJ Apa Says 'I Still Believe' Is The Most Important Project He's Done
I Still Believe - Jeremy Camp \u0026 Reuben
I Still Believe - Parents
Andy Erwin | I Still Believe | Steve Brown, Etc. | Key Life
Britt Robertson Talks Playing Melissa in I Still Believe
I Still Believe - 'It's A Date' Scene
Jeremy Camp - I Still Believe (Music Video)
KJ Apa And Britt Robertson Talk Reuniting In 'I Still Believe'
I Still Believe (2020 Movie) Official Clip "It's A Date" | KJ Apa, Britt Robertson
K.J. Apa Shares Hardest American Word to Learn and 'I Still Believe' Movie | The View