Photo Gallery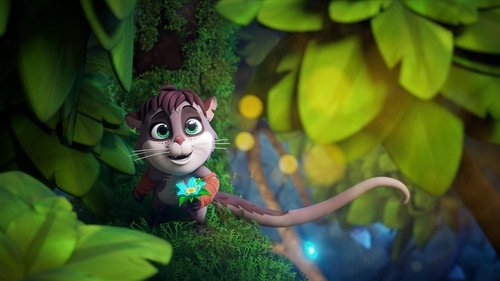 When you see the queues at the shops 5 days before Christmas 😅😯 #petra
Check out Ross Noble on @theprojecttv as he announces his role in #TheWishmasTree as Yarra the frilled-neck lizard. See the film in cinemas from February 27!
@talesfromsanctuarycity #thewishmastree
Here's another hot #SanctuaryFact! 😱This is wild! #TheWishmasTree @screenaustralia @screen_qld @likeaphoton
Proud middle child moment☺️ Huge congrats to these two legends- my boys, @ricardcusso and @ryangreavesfilm, as well as my intrepid bosses @westend_bates and @awesomenamepending, and the entire team at @likeaphoton on delivering your first THEATRICAL feature film- you are all wonderful, inspiring, unbelievably talented and infuriatingly dedicated, it's a dream to work alongside you every day #filmfam ❤️ @bneintlfilmfest #premiere #biff #film #animation #brisbane
The trailer for 'The Wishmas Tree' is out! Super proud to have edited this film for the most talented people I've worked with. Starring Miranda Tapsell and Ross Noble! Coming out Feb 2020🤘 • • #likeaphotoncreative #visitsanctuarycity #editor #filmeditor
Tomorrow all will be revealed!!! 😯
Who else has a sister who laughs at her own jokes like Petra? 😂 #TheWishmasTree
When you remember it's Monday tomorrow... #TheWishmasTree - in cinemas February 27!
Wondering if you caught this in the paper over the weekend?! 🤩 There's now exactly ONE WEEK until our feature film 'The Wishmas Tree' releases in cinemas! We are so proud of our hard working team and so excited for you to see what we've been working on 😊 Check out www.visitsanctuarycity.com for more info #thewishmastree
Featuring the voices of @misstap and @mrrossnoble, catch children's animated feature The Wishmas Tree in cinemas this Thursday 🍿
🌟 Learn how to draw and paint 🌟⁠⠀ ✨Kerry from The Wishmas Tree✨⁠⠀ 👉🏻 Click the link in Bio to follow us 👈🏻🥰⁠⠀ .⁠⠀ .⁠⠀ .⁠⠀ ⁠⠀ artkidchannel⁠⠀ cuteart #cuteartwork #cuteartstyle #cutearteveryday #cuteartist #cutedrawing #drawing #drawingtutorial #drawingoftheday #drawingprocess #drawingartist #drawingeveryday #drawingart #drawingforfun #kidsdrawing #kawaiidrawing #howtodraw #easydrawing #artistsoninstagram #artistoninstagram #artoftheday #illustration #traditionalart #traditionalartist #traditionaldraw #artforkids #drawingforkids #kerry #kerrythewishmastree
We're really excited to show you what we've been working on! Follow @talesfromsanctuarycity to find out more... #TFSC #visitsanctuarycity
Yesterday the lovely @misstap appeared on The Today Show to talk about The Wishmas Tree 👏
The Wishmas Tree Movie is out in cinemas February 2020. Get excited! #SanctuaryFact #animation #animationfilm #funfacts #funfacts
Only 2 MORE WEEKS until 'The Wishmas Tree' hits cinemas! Here's a quick look at the fantastic Brisbane premiere at BIFF late last year, featuring our wonderful producers Kristen Souvlis and Nadine Bates. #VisitSanctuaryCity #TheWishmasTree #AustralianCinema #AustralianAnimation #AustralianAnimals @likeaphoton @screen_qld @screenaustralia @universalpicsau @bneintlfilmfest
If you needed another reason to go see The Wishmas Tree next week... Well here is another! is out on February 27th!
Boop boop, put it on a loop loop. The Wishmas Tree is out in cinemas on the 27th of February. We can't wait for you to meet Kerry and Petra! #TheWishmasTree
In late 2018, I joined the incredible team of #TheWishmasTree as the editor. I worked with the most passionate and hardworking people at @likeaphoton. The Wishmas Tree comes out in cinemas tomorrow! It's a beautiful film, made entirely in Brissy, with amazing voices from Miranda Tapsell, Ross Noble and Kate Murphy. • • @ricardcusso and @ryangreavesfilm thanks for giving me the opportunity to be on this amazing project. • @talesfromsanctuarycity #film #animation #editor
Here's a peek at #TheWishmasTree, the first feature film in the @talesfromsanctuarycity franchise and brainchild of our super talented long standing clients @likeaphoton. Starring @misstap and @mrrossnoble and a stellar cast of Aussie acting talent and personalities, the film is coming to a cinema near you on 27 February 2020. #visitsanctuarycity #TFSC
Meet Yarra, the frilled-neck lizard, voiced by @mrrossnoble #TheWishmasTree is in cinemas in February!
Only two more days for the release of The Wishmas Tree!! Just wanted to say that it was such an incredible experience to work with the amazingly talented @misstap. Miranda did such a fantastic job bringing the voice of Kerry to life and simply can't wait for everyone to join our intrepid little ringtail possum on an adventure of a lifetime!! #mirandatapsell
Me running desperately into the weekend like... #dropbear #aussieanimals #thewishmastree
New in cinemas 🚨 Today's new releases include a poignant tale of redemption and forgiveness, an adorable Aussie animation, a Miss Fisher mystery and a thriller that's being called one of the best movies of 2020. Which one are you excited to see? – – – – – #honeyboy #missfisher #invisibleman
The Wishmas Tree: Trailers and Videos
Tracing Picture with Wilcom E4 Drawing tools
SANCTUARY CITY: THE WISHMAS TREE - Kate Murphy Interview (part 1 of 2)
Казки магічного міста: Дерево бажань. Укра&#
Ross Noble 'Humournoid' | 24 Apr 2020 | Cliffs Pavilion
SANCTUARY CITY: THE WISHMAS TREE - Kate Murphy Interview (part 2 of 2)
SANCTUARY CITY: THE WISHMAS TREE - Kate Murphy Interview
Watch Cranston Academy: Monster Zone (2020)'Video[[Animation]]'Online
Казки магічного міста: Дерево бажань | офіц&
SANCTUARY CITY THE WISHMAS TREE - Ross Noble Interview (part 1 of 2)
Пушистые мошенники. Русский трейлер. HD 6+
THE WISHMAS TREE (TALES OF A MAGIC CITY) / trailer 2020
BIFF 2019/ The Wishmas Tree
SANCTUARY CITY THE WISHMAS TREE - Ross Noble Interview (part 2 of 2)
SANCTUARY CITY: THE WISHMAS TREE - Ross Noble Interview
Казки магічного міста: Дерево бажань | офіц&
Kerry from The Wishmas Tree | Easy Oil Pastel Drawing and Colouring for Kids | ArtKid
The Wishmas Tree (2020)