Photo Gallery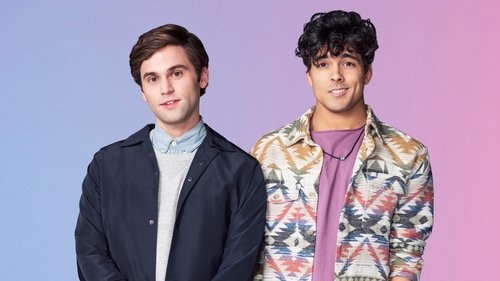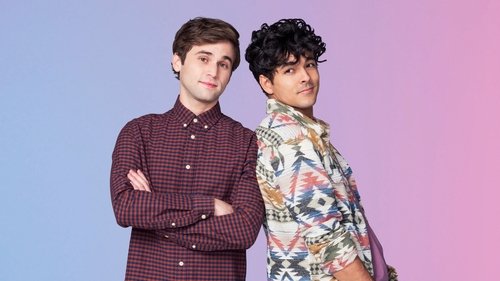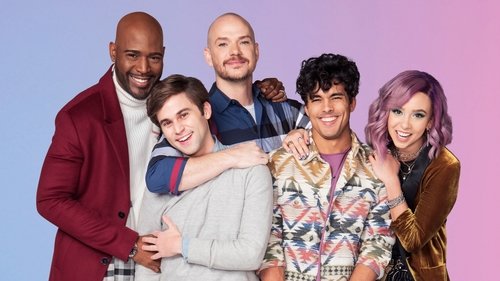 Liz Heldens and Dennis Saldua (The Passage, Atypical, Deception, Friday Night Lights) are set to develop and produce an upcoming neo-noir black comedy series, L.A. Ultra, for Freeform. LA Ultra is a modern, genre-bending take on the LA neo-noir. The story centers on the mysterious disappearance of an actress and the unlikely Angelenos who have the best chance of finding her… her stand-in and the set cop. The outrageous and increasingly chaotic investigation takes the duo deep into the surreal and seedy LA, as they begin to uncover a dark conspiracy that reaches the highest levels of power. 20th Century Studios Television is the studio. . . Xanity TV . . #DennisSaldua #LizHeldens #ThePassage #FridayNightLights #Deception #Atypical #Netflix #Fox #NBC #ABC #Freeform #LAUltra #20thCenturyStudios #Freeform #Disney #DisneyPlus #Hulu #ESPNPlus #ESPN #FX #PrettyLittleLiars #CloakandDagger #Marvel #Sirens #Grownish #TheBoldType #MotherlandFortSalem #TheThingAboutHarry #ThePerfectionists #GoodTrouble #TheFosters
Friday screening. This movie is adorable and was the cure for my terrible horrible no good very bad week. 👨‍❤️‍💋‍👨 #thethingaboutharry
Thank you @todayshow for hosting @jake.borelli @karamo #loveislove #february15 on @freeform 8pm
Hulu has given a straight to series order for the Dan Fogelman (This Is Us, Like Family, Pitch) created series starring Steve Martin and Martin Short. The untitled comedy is about three strangers who share an obsession with true crime and suddenly find themselves wrapped up in one. The series comes from 20th Century Television. Nina Raine (Mistresses, Consent) will write the script for the upcoming limited series Tender Is The Night, based on the book from F. Scott Fitzgerald. It tells the story of promising young psychiatrist Dick Diver. He meets 16-year old Nicole Warren, who suffers from schizophrenia, before marrying her and moving to the French Riviera, where they start a glamorous life of partying with friends. Hulu has renewed Dollface and Wu-Tang: An American Saga each for a second season. Hulu has released new trailers for its upcoming original programming: High Fidelity (Feb 14th) Normal People (Spring 2020) Little Fires Everywhere (March 18th) Hillary (March 6th) Devs (March 15th) Mrs. America (April 15th) Shrill — Season 2 (Jan 24th) Solar Opposites coming soon (May 18th) Ramy — Season 2 (May 29th). Freeform, FX, and FXX content will also appear on Hulu the day after their linear debuts, including The Bold Type, Better Things, Dave, and The Thing About Harry. . . Xanity TV . . #Hulu #Disney #DisneyPlus #ESPN #ESPNPlus #Helstrom #TheHandmaidsTale #WuTang #FX #Freeform #ABC #NationalGeographic #20thCenturyStudios #Ramy #Dollface #ZoeKravitz #BetterThings #Atlanta #TheThingAboutHarry #ItsAlwaysSunnyinPhiladelphia #TheBoldType #NormalPeople #HighFidelity #SolarOpposites #Shrill #MrsAmerica #Devs #Hillary #LittleFiresEverywhere #SteveMartin
There's no shortage of scripted dramas and comedies, movies, specials, and documentaries in winter 2020, and The Advocate's editors have picked some of their favorites to keep you binge-watching this season. Click the link in our bio for the full list! . By @tracyegilchrist and @dnlreynolds . #draculanetflix @partyoffivetv @schittscreek @ajandthequeen @graceandfrankie @goodtrouble @everythingsgonnabeokay #aaronhernandez @navarro_college_cheer @sexeducation @ourlittleamerica @911lonestar @fortunefeimster @norafromqueens @startrek @theboldtypetv @sabrinanetflix @nbcthegoodplace @cw_katykeene #cbstommy @nbcwillandgrace @theacademy @nbcbrooklyn99 @highfidelityonhulu @zoeysplaylist #twentiesonbet @shrillhulu @littlefireshulu @motherlandtv #madamcjwalker @onedayatatimepop . @appletvplus @bbcone @bet @cbstv @cbsaccess @comedycentral @thecw @foxtv @freeform @hulu @nbc @netflix @poptv . #television #lgbt
@jake.borelli @niko_terho @greggugliotta #freeform #hulu #disney #gayromcom #valentinesday2020🏳️‍🌈🌈 #jakeborelli #nikoterho #greggugliotta ❤️🧡💛💙💚💜
Everyone has a Harry. Don't miss #TheThingAboutHarry premiering Saturday, February 15 on ABC Spark.
The thing about Harry @jake.borelli @niko_terho @greggugliotta Saturday February 15th @hulu @freeform new romantic gay comedy film #lgbtq #hulu #Freeform #valentinesday2020🏳️‍🌈🌈
Clear your Valentine's weekend plans because THE THING ABOUT HARRY premieres on Freeform Saturday, February 15th. You'll catch our ANGELICA HERNDON and ORIANA OPPICE! 💕💕💕 #TheThingAboutHarry #ShirleyHamFam #ShirleysOnTV #HamiltinesDay
#Repost @freeform sometimes you get to work with a cast and crew that's magical. Thank you! #props #propmaster #hardworkpaysoffs ・・・ That catchy tune. Their eye contact. THOSE SUITS. We're wild about ~all~ of it. ___________ Don't miss #TheThingAboutHarry premiering Saturday, February 15 at 8|7c on Freeform
Thanks to for the #rainbow #pride #doughnut 🌈❤️ #swag #treat #nyc #midtown
Thanks @freeform for a great #party and congrats on - check out this inventive romcom this Saturday. #love #valentinesday #movie
On @freeform stories about — #maiamitchell #cierraramirez
Thursday just got all sorts of LOVELY  because #TheThingAboutHarry stars @Jake.Borrelli and @Karamo are joining us to chat about their exciting new #ValentinesDay film! PLUS, get all the tips you need for Friday's date night as we show you how to do a FULLY GLAMMED FACE in just seven minutes, hunnnaaaay! 💋 💋 See you there!
So late last year I hopped back to Chicago to shoot a small romantic comedy. It was ambitious - a short prep, 17 1/2 days to shoot, 15 locations, and a LOT of sets. Chicago is one of my favorite cities in the world, so it felt a bit like returning home to work there again. I had a ROCK-STAR crew who I had a blast making this with and I couldn't have been happier to spend a few weeks with all of them. We had a brilliant and lovely cast with @jake.borelli, @niko_terho, @brittbaron, @karamo, and so many others. I got to re-unite with #peterpaige , one of my favorite collaborators, and it was a perfect way to end the year. And in the end we made a very sweet film that I'm so proud of - having seen it a few times now, it still makes me laugh and still makes me feel all the feels. It premiers this Saturday courtesy of @freeform and I'm very much looking forward to people enjoying what we did. #filmmaking #filmmakers #loveislove #freeform #setlife #makingmovies
#Repost @therealdaytime • • • • • • We're all like 😍 😍 😍 because we're spending Thursday with these two funny, handsome fellas! Tune in now as they tell us all about their roles on @Freeform's #ValentinesDay film… #TheThingAboutHarry! 💋 @jake.borelli @karamo • • • • • • You can't miss it!!! Check out the local listing in your area in the comments below!
Who's in the mood for romance? Gay rom-com #TheThingAboutHarry premieres this weekend and @cornbreadsays talked with star @jake.borelli about the power of queer love on screen and the value in LGBTQ+ people telling our own stories. The film "validates the feelings that a lot of queer young people have that back when I was young, were never validated," said Borelli. Read the full interview at the link in the bio and stay tuned for live coverage of @freeform's red carpet tonight on our instastory as we chat with stars @karamo, @niko_terho, @brittbaron, and more! 🌈💖 #gay #queer #pansexual #lgbt #romcom #valentines #valentinesday #jakeborelli #greysanatomy #peterpaige #queerasfolk #freeform
Thank you @freeform for letting me start the #humpday right with doughnut @thedoughnutproject #doughnut #humpdaymotivation #nyclife
Is it the 15th yet??? #TheThingAboutHarry . . . . #jakeborelli #karamo #nikoterho #brittbaron #freeform #levischmitt #schmico #greysantomy @freeform @jake.borelli @karamo @niko_terho @brittbaron
One more Britt Baron sighting. Freeform channel on cable this Saturday 8 pm. Have fun! #brittbaron #thethingaboutharry
"This is a movie that I LONGED FOR... And it makes me really, really proud." @GoodTrouble's Peter Paige makes his dream come true with #TheThingAboutHarry of the rom com he never had growing up. ______ Listen to his episode of #HollywoodCaucus podcast: LINK IN BIO
Might need this as my dating profile picture...it highlights a) I'm single, b) I'm an actor, and c) I have trouble tucking in my shirt...... #notperfect #actorproblems
Easily my favorite bts photo from #thethingaboutharry. My A and B operators (@therealblainebaker and @derek_c_fisher) pulling off a twins moment (the expressions were planned, the matching Keslow shirts weren't). Big thanks also go to @keslowcamera, @denmcd, @coletteg, and @jpsummers for the incredible camera support. #filmmaking #filmmaker #cinematography #cinematographer #setlife #onset #local600 #dplife #freeform
Who's ready for some gay romance? Sure to be our new favorite rom-com, @freeform's "The Thing About Harry" feature film premieres #ValentinesDay weekend and "tells the story of high school enemies, uber-jock Harry (@niko_terho) and out-and-proud Sam (@jake.borelli ), who are forced to share a car ride to their Missouri hometown for a friend's engagement party on Valentine's Day. Things take a turn when Sam learns Harry has come out. Stuck spending the night together in a roadside motel, Harry and Sam begin to develop a deep friendship—with neither admitting a potential romance may be brewing—leaving them wondering if one road trip could change the rest of their lives." Watch a sneak peek at the link in the bio! 🌈 #freeform #gay #romcom #queer #lgbt #jakeborelli #greysanatomy #love
#TRAILER 💘The Thing About Harry💘 Sam es un joven gay que se ve obligado a compartir un viaje en auto con Harry, un deportista popular que fue su enemigo en la escuela secundaria. Pero las cosas toman un giro inesperado cuando Sam se entera de que Harry ha "salido del closet", abriendo la puerta a un posible romance. ❤️ ✨ The Thing About Harry se estrena el 15 de febrero de 2020 por el canal @freeform y el servicio de streaming @hulu. #TheThingAboutHarry #Freeform #Hulu
SO GRATEFUL TO ANNOUNCE... I'm a part of #herstory .... I'm in (possibly the 1st) gay rom-com film produced by Disney and airing on #Freeform Feb. 15th!!! And I'M IN THE TRAILER!!! #abcfreeform #disney #qpoc #romcom #actor #dragqueen #2020
Jake Borelli for The AV Club . @jake.borelli @theavc @freeform
The Thing About Harry: Trailers and Videos
Playing Harry Potter and the Philosopher's Stone...in 2020
This Is Everything Harry \u0026 Meghan Will Lose Once They Step Down
The Thing About Harry: Sneak Peek | Coming February 15 | Freeform
The Thing About Harry Drama, Romance [2020] Niko Terho
The Thing About Harry | Sneak Peek: Trivia Quiz | Freeform
THE THING ABOUT HARRY (2020) - Official Movie Trailer | Vague Movie Trailers
Oprah Reveals Her Thoughts On Harry And Meghan's Big Decision
Meghan \u0026 Harry To Lose Their Titles? \u0026 Why It May Be A Good Thing \u0026 Latest News
The Reason We Won't See Meghan And Harry On The Crown
Wizarding World of Harry Potter Movies RANKED!
The Thing About Harry's Jake Borelli on starring in an unabashedly gay rom-com
5 Deleted Harry Potter Scenes That Would Have Changed Everything
Meghan and Harry Reading *Will they Divorce?*👀🔮💔
The Thing About Harry Trailer
The Thing About Harry Trailer
The Thing About Harry | Sneak Peek: Harry's Romantic History | Freeform
Jake Borelli Talks 'The Thing About Harry' | TV Insider
BroadwayCon 2020 Spotlight: Harry Potter and the Cursed Child (1/25/2020) James Snyder
The Thing About Harry | Sneak Peek: The Phone Call | Freeform
The Thing About Harry [2020]