Photo Gallery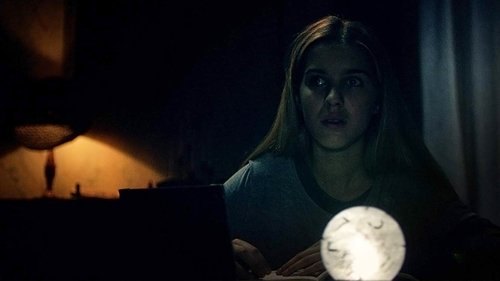 #messina#cinema#hair#horror#taorminafilmfestival
Remembering what Taormina looked like during the film festival in 2016 when we were filming #CruelPeter 30 minutes up the road in #Messina. The #film gets its #WorldPremiere on this very stage - the Greco Amphitheater on the 3rd July, a mere 2 days after Nicole Kidman is presented an arte award. Just wish @hootsowl could come too.
Caption this. So this is the July 3 World Premiere of "Cruel Peter" at the Taormina Film Festival in Taormina, Sicily. I realize this film is a horror movie set in Messina. But why on Earth is one of the actors dressed like that? 🤔🤯🤯 I apologize to anyone I might unintentionally offend. I hope this person doesn't have an allergy to light. What was the thought process behind this costume? Definitely one of the most interesting Red Carpet looks I've ever seen! #taorminafilmfest #sicily #horror 🇮🇹🖤
Amazing night last night! Finally after 3 years I got to see #cruelpeter. Loved it and really well received by people watching (more we're there than the photo shows...that was pre-screening). Also got to meet one of my heroes. #PeterGreenaway. Thank you @taorminafilmfest_official for your wonderful hospitality. I hope to be back. #bestfestival. Finally thanks to @chrbisceglia and @ascaniomalgarini for including me in this film. Here's to #cruelpeter2. #redcarpet #filmfestival #worldpremiere @rai_cinema
Cruel Peter . #taorminafilmfest #taormina #messina #movie #film #horror #horrormovie #cinema scritto e diretto da @chrbisceglia
Memories of this fella. #CruelPeter #Messina #cemetary #Sicily #Italy #Film #Feature #FeatureFilm #Cinema @taorminafilmfest_official #actorslife
Cast and crew photoshoot and lovely press conference @taorminafilmfest_official feeling very overwhelmed!!! Love this place. @nicolekidman is right about #Taormina. #redcarpet and #screening of tonight!!! #actorslife
Ieri giornata fantastica... Red Carpet, Conferenza Stampa e proiezione del film Cruel Peter dove interpreto il ruolo di Alfredo...🎬🎥 GRAZIE❤️ @chrbisceglia @ascaniomalgarini @taorminafilmfest_official #cruelpeter
#orlinsky#kingkong#filmmaking#cannes2019#cinema#art#igers#instagram#blue#bluemonkey#cannes#cannesfilmfestival2019#green#cruelpeter#
⭐️> #Mixing english version > "Cruel Peter" > #Directed #ChristianBisceglia #AscanioMalgarini > with @katiagreck @zoenochi @rosiefellner #AuroraQuattrocchi #HenryDouthWaite #Music @tonycanto1 #LucaBalboni #SoundDesigner & Music @tullioarca> • • #IstitutoLuceCinecittà #Cinecittà #CinecittaStudios #Sicilia #filmhorror #horrorpictures #horror #horrormovie #horrormakeup #horrorfilm #vfx #vfxartist @makinariumsfxvfx #bedda #1908 #tonycanto #sicily #cinecittafutura
Let's start! #shooting #cinema #actress #firstday #happiness
If nothing else happens, this has made #Cannes worthwhile! My onscreen #daughter has turned into an amazing young woman. 3 years since we saw each other. @zoenochi love you loads. #cannesfilmfestival #actorslife
#blackdiva#anubi#strangerthings#onset#cruelpeter#cruelpeople#cinecitta#peter#vedelagentemorta#darklady#blackdog#greyhoundsofinstagram#greyhoundadoption#film#filmmaker#igersitalia#ig_rome#dogsofinstagram#doglovers#greyhound#canedaguardia#sheisconfused#lookatme#picoftheday#specialeffects#thesleepingdead#horrormovies #horrorfilm#horror#mydogiscutest#
#CruelPeter will have it's #worldpremier at the beautiful @taorminafilmfest_official. Fingers crossed I can go. Been waiting for this #film for a long time.
#CruelPeter premiere yesterday ❤️
Cruel Peter: Trailers and Videos
The Timely Deth of St. Sir Mr., Esq. (Illustrated story)
Cruel War
Мама. Гостья Из Тьмы / Cruel Peter - русский трейлер (2020) I Before Movie
Мама: гостья из тьмы - Русский трейлер | Филь&#108
МАМА: ГОСТЬЯ ИЗ ТЬМЫ (Cruel Peter, 2020) - русский трейлер HD
Jay Weinberg - Birth Of The Cruel Live FULL (Drum Cam 2020)
Cruel Jaws - Full Movie Film Complet by Film\u0026Clips
Let's talk about, HERMAN'S HERMITS !
Peter in German
Cruel Jaws - Full Movie Filme Completo by Film\u0026Clips
Quagmire and Joe helps Peter come back
PHILIP BRADATSCH 'Rundfunkempfänger' (Official Video)
Мама: гостья из тьмы - русский трейлер италь
Ep. 367 Rick Stuart Shares News of A\u0026E KISS Biography \u0026 Lou Reed, Ozzy \u0026 Sharon Osbourne Stories
The Cruel War
Do You Love Me At All | Jett Rebel live | Rockpalast 2019
Новые русские трейлеры предстоящих филь&#108
Peter's hand can transform
Peter becomes a Knight
'The Cruel War' in F (Cover of Peter's harmony)
Griffins Dinosaur
Мама: гостья из тьмы Cruel Peter
Peter Kraus - Rock 'n' Roll Medley - 1989