Photo Gallery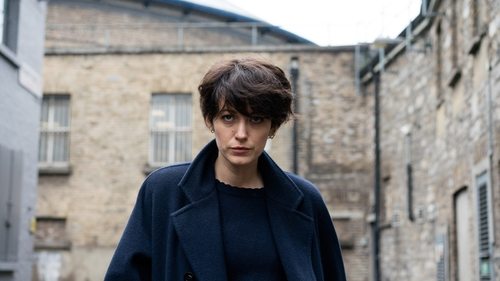 Patiently waiting for our queen to do the first appareance in ages at the premiere tonight. 😛 pic from @standbyblake #blakelively #stephaniepatrick #premiere #movie #femaleactionmovie #reedmorano #judelaw #sterlingkbrown #markburnell #eonproductions #paramountpictures #barbarabroccoli
A shapeshifter who's got nothing to lose. @BlakeLively stars in #TheRhythmSection - coming to #SilverspotCinema this Friday. . . . . . #Silverspot #BlakeLively #JudeLaw #Action #Paramount #cinema #movies #theatre #actor #actress #film #filmmaker #filmlover #hollywood #cinematography #dolbytheatre #independentfilm #moviestowatch #movienight #experience #entertainment
'Your heart is the drums. Your breathing is the bass.' 💥 Watch the new trailer for #TheRhythmSection starring Blake Lively and Jude Law. Coming to Omniplex Cinemas 31 January 2020.
UP NEXT: The Rhythm Section by Mark Burnell! We'll be watching/drinking/discussing on Sunday, 2/2 at @arclightcinemas Hollywood. Happy reading! ✈️🙎🏻🔪#BooviesLA #TheRhythmSection #BookClub #MovieBookClub #JanuaryReading #thereadingfran . . . #books #reading #currentlyreading #markburnell #therhythmsectionmovie #bookstagram #bookphotography #bookish #bookshelf #booklover #booknerd #booksbooksbooks #bookcommunity #arclightcinemas #arclighthollywood #sundayfunday #losangeles #hollywood #fun #blakelively #reedmorano #bookworm #booksofinstagram
turns out i can't do witty captions dt isabella, elena, emma, fanni, hannah, hope, clara + tagged
My girl, my girl, don't lie to me Tell me where did you sleep last night In the pines, in the pines Where the sun don't ever shine I would shiver the whole night through • • • #wheredidyousleeplastnight #mygirl #nirvana #sleighbells #forest #naturephotography #natur #dark #sniper #concealment #sniping #outdoors #airsoft #invisibledeath
She's only human. #TheRhythmSection, starring Blake Lively, opens at #Cinergy Friday.
Here's a sneak peek of #SterlingKBrown in #TheRhythmSection. In theaters January 31! #hollywoodmelanin
"Oh, you do not wanna be friends with me. Trust me."⠀ Blake Lively as Emily Nelson in 'A Simple Favor (2018)⠀ #MovieQuoteMonday⠀ .⠀ .⠀ .⠀ #ASimpleFavor #BlakeLively #AnnaKendrick #HenryGolding #TheRhythmSection #SterlingKBrown #JudeLaw #ReedMorano #ParamountPictures #Lionsgate #PaulFeig #MovieQuotes #MovieScenes #Movies
@therhythmsectionmovie IN THEATER JANUARY 31 #therhythmsection
What are you capable of? Watch the thrilling FIRST clip from 𝐓𝐇𝐄 𝐑𝐇𝐘𝐓𝐇𝐌 𝐒𝐄𝐂𝐓𝐈𝐎𝐍, starring Blake Lively. _ From the producers of James Bond and director of The Handmaid's Tale, Reed Morano ASC - Opens in 2 DAYS! _______________________________ #BlakeLively #TheRhythmSection #JamesBond #JamesBlonde #TheRhythmSectionMov #SterlingKBrown #Trailer #Reddit #VideooftheDay #TheatricalRelease #LRT #Movies #LivingRoomTheaters #IndependentFilms #LivingRoomPDX #TiffFilms #tiff
Is @blakelively the next Jason Bourne in @therhythmsectionmovie? Find out by reading our full review at JoBlo.com (link in bio) #JoBlo #JoBloMovies #BlakeLively #TheRhythmSectioN #Thriller #Revenge #Review
Missing this sweet but psycho babe 😍😍 . . . . . . . . . . . . . . . . . . . #blakelively #blake #blakelivelystyle #blakelivelygoals #blakelivelyhair #queen #idol #myhappiness #gossipgirl #blondehair #asimplefavor #emilynelson #theageofadaline #adaline #alliseeisyou #theshallows #emilynelson #livingonlively #sweet #cutepsycho #steponmemaam
She's willing to risk her life. Would you? THE RHYTHM SECTION - SNEAK PREVIEW 01/30 Synopsis: A woman seeks revenge against those who orchestrated a plane crash that killed her family. Hurry up: http://bit.ly/37hhMpL #AlpineCinemas #alpine #cinemas #movielovers #movies #newyork #TheRhythmSection #TheRhythmSectionMovie #BlakeLively #JudeLaw #movienerd
See #TheRhythmSection from 1/31-2/2 and try Cinemark Movie Club for free!* 🎟️: link in bio
Today from Good Morning America📸 #gma #JudeLaw #therhythmsection
Going to an early pre screening of #TheRhythmSection can't wait to see this movie. #Toronto #restorinsta
#Blakelively in #Dolcegabbana at #Therhythmsection screening in New York . . . . . . . . . . . . . . . . . . . . . . . . . . . . . . . . . . . . . . . . . . . . . . . . . . . . . . . . . #InstaFashion #Fashion #Style #Stylish #Fashionista #FashionBlogger #Stylist #FashionDaily #IGStyle #photooftheday #StreetFashion #Streetstyle #Ootn #Ootd #lookoftheday#celebrityfashion
📢 Join us for Thursday advance screenings at #Cinergy for one of the following NEW movies: #GretelAndHansel and #TheRhythmSection. What will YOU be watching? 👉 Get showtimes & tixs in our bio link or the Cinergy App. #CinergyOdessa #OdessaTX #Odessa #CinergyMidland #MidlandTX #Midland #CinergyTulsa #TulsaOK #Tulsa #CinergyCove #CoperasCove #CinergyAmarillo #AmarilloTX #Amarillo #Killeen #KilleenTX #Cinergy #PermianBasin #TulsaOklahoma #KilleenTexas #AmarilloTexas #CopperasCoveTexas
Blake yesterday at Good Morning America. 💖💜 Pics are from blakelivelyf on twitter #blakelively #therhythmsectionpresstour #reedmorano #barbarabroccoli #stephaniepatrick #judelaw #sterlingkbrown #goodmorningamerica #interview
I mean, she's not wrong. . . . . #TheRhythmSection #blakelively #celebrities #movies #thriller #interview #bettywhite #celebrity #cinema @mrcontroversy83
Blake yesterday at the Tonight Show with Jimmy Fallon. Special thanks for the pics to @_queenblakelively & @blakelively.fansite #blakelively #jimmyfallon #thetonightshowstarringjimmyfallon #TheRhythmSection #stephaniepatrick #serenavanderwoodsen #adalinebowman #emilynelson #theshallows #nancyadams #asimplefavor #judelaw #sterlingkbrown
Watching #markburnell #blakelively #judelaw #sterlingkbrown #reedmorano #paramountpictures
#JuevesDeEstrenos #GretelAndHansel #TheRhythmSection
Rose's parents didn't use condoms, condoms, condoms! #goldengirls #thegoldengirls #rosenylund #therhythmmethod #birthcontrol #blakelively #judelaw #condomsrosecondomscondomscondoms #condoms #spoof #parody #goldengirlsposters
The Rhythm Section has arrived and I don't have to watch the trailer anymore 🙃. #reedmorano #blakelively #judelaw #sterlingkbrown #atthemovies #openingnight #doublefeature #amctheatres #thewastelandreviewer
#TheRhythmSection is currently #Rotten at 36% on the #Tomatometer, with 56 reviews
I had a blast shooting this film with @reedmorano and @blakelively last year. Check it out this weekend. Blake is awesome and kicks some serious ass. Posted @withregram • @paramountpics Don't miss the movie critics are calling "dangerous," "intense," and "exhilarating"! Get tickets now to see #TheRhythmSection starring @BlakeLively, Jude law, and @SterlingKBrown - In theatres everywhere FRIDAY. Link in @TheRhythmSectionMovie bio.
Have you checked out the latest episode of the #HelloMovies podcast? This week, we're talking #BirdsOfPrey, #TheRhythmSection and more! Listen now on your favourite podcast app! 📲
She's got nothing to lose. #TheRhythmSection is your #MustSeeMovie 🎉 Buy your tickets at the link in our BIO 🎟️ #RhythmSection #BlakeLively #MustSeeMovies #MustSee #NewMovie #MovieTickets #Action #ActionMovies
The Rhythm Section: Trailers and Videos
THE RHYTHM SECTION (2020) | Behind the Scenes of Blake Lively Action Movie
The Rhythm Section: Heart Pumping Car Chase Action Clip
The Rhythm Section Trailer #2 (2020) | Movieclips Trailers
THE RHYTHM SECTION Trailer 2 (2020) Blake Lively, Jude Law
THE RHYTHM SECTION Trailer #2 Official (NEW 2020) Blake Lively, Jude Law Movie HD
THE RHYTHM SECTION Clip - Car Chase (2020) Blake Lively
The Rhythm Section (2020) - Who Is Stephanie - Paramount Pictures
THE RHYTHM SECTION Trailer (2020) Blake Lively, Jude Law
Interviews with the Cast and Crew of The Rhythm Section
THE RHYTHM SECTION Official Trailer #2 (2020) Blake Lively, Jude Law Movie HD
The Rhythm Section (2020) - Car Chase Clip - Paramount Pictures
Blake Lively Rhythm Section Interview: Part 1
The Rhythm Section (2020) - Car Chase - Paramount Pictures
THE RHYTHM SECTION Trailer # 2 (NEW 2020) Blake Lively, Jude Law
The Rhythm Section - Movie Review
The Rhythm Section (2020) - New Trailer - Paramount Pictures
THE RHYTHM SECTION Trailer 2 (2020) Blake Lively, Jude Law
THE RHYTHM SECTION Trailer 2 (2020) Blake Lively, Jude Law, Action Movie HD
In Theaters Now: Gretel \u0026 Hansel, The Rhythm Section | Weekend Ticket
The Rhythm Section | Final Trailer | Paramount Pictures UK
THE RHYTHM SECTION Trailer # 2 (NEW 2020) Blake Lively, Jude Law