Elleville Elfrid Photo Gallery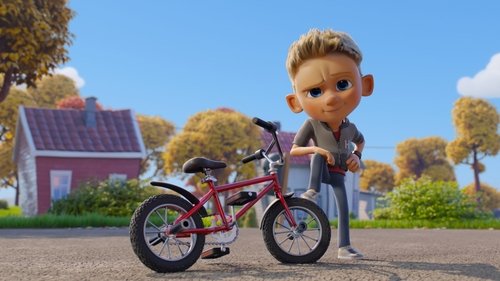 "He said if you don't stop something very bad is going to happen." —— •SPOILERS FOR 1x03, "Dark Uncle!• Jessa Maitland (Scarlett Blum) speaks with investigators about the "dreams" she's been having of a bad man. Maya (Summer Fontana) and Glory (Julianne Nicholson) listen intently as Jessa explains that the man had a message for Ralph (Ben Mendelsohn). Glory is hesitant for her daughter to confess what she has seen in fear that it will be too overwhelming. Jessa tells the investigators the message, that if they do not stop something bad will happen. Check out "The Outsider" on HBO, 9:00 PM Sunday nights!
New Picture of Summer and her mom (plus dad not far behind) Strolling through Warner Brothers Studios in Burbank, CA! A very cute and classic statue of Daffy Duck there as well. We are wishing everyone an amazing holiday break this week, happy Saturday night to you all and have fun spending time with family!
You Are Not Broken — I missed photo editing so I decided to make something today. Hopefully I'll more over the next few days. — [ @summerfontana1 #xmenedit #xmendarkphoenix ]
S1 Episode 3 - Dark Uncle —— Dark Uncle is another name for Doppelgänger. In episode three despite Ralph being on mandatory leave, he investigates further with the unique to say the least, PI Holly Gibney. Scarlett Blum's character Jessa Maitland, Sister of Maya Maitland (Summer Fontana) is asked questions about the "dreams" she's been having. The man she spoke about looked like Terry, but wasn't. He was bad. If he isn't Terry Maitland then who is his double?
An amazing weekend for Rob Sprackling and me, courtesy of Frank Mosvold, opening Ella Bella Bingo (Elleville Eldridge) across Norway in Kristiansand, Bergen and Oslo... the movie opens officially next week and rolls out across 30 territories. Thank you Frank and your team at Kool Productions for a wonderful weekend! #ellevilleelfrid #frankmosvold #worldpremiere #robsprackling @frankmosvold @robsprackling
NEW/OLD Summer Fontana attends The Vampire Diaries Convention in Chicago, Illinois. Photo ops: 1:20 PM - 2:30 PM (CST) ————————————————— Soooooo late. These gals❤️🙏🏽❤️ - A late fan post from TVD Chicago! Thank you for sharing your super cute photo op with @lifeofrileyv and @summerfontana1!
If only it was...quiet ————————————————————— Had to edit my favorite girl eventually right? —— DT - Tagged 🔥 CC - Me AC - Forget Oops —— [#summerfontana #jeangreyedit #xmendarkphoenix]
Summer, Meredith and Brian took the day (Sunday) to tour Warner Brothers Studio yesterday! 🎄🦇 Brain went live a couple of times to show us a bit of what they were able to see! Danna (@world.sfontana) was incredible as always and managed to save the video that Brian posted to his story! Visiting the incredible Batman museum along with the set of Gilmore Girls! 😱 The other we did have to screen record, so we probably won't post the entirety, but here's a quick clip of Summer greeting her fans over the phone! 🤍 It's getting oh so close to Christmas! We are so excited! Comment below what you asked for this year!
HD Photos Of Summer, Phoebe e Joseph ♥️
@summerfontana1 And I hope you enjoy your day very much! Happy birthday again, we love you so much! 🥰💕 Congratulations!!!! 🎉🎉🎂 - @summerfontana1 @summers_mom1 @summersdad330 @summerfontana.team - #summerfontana #summerfontanateam #summerfonatics #hopemikaelson #theoriginalsseason4 #youngjeangrey #xmendarkphoenix #lyllieglophotoartisan #actress#acting  #unocornmovie #unicorn #edit #omgpage #fff #followforfollow #thevampirediares #theoriginals #theoutsider #HBO #11thbirthday #happybirthday #congratulations
Great movie. Made by a good friend. Go and see it. #ellevilleelfrid #greatfilm #movienight #childrenmovies #childrenandgrownupfilm
— days ago this simple edition of office christmas party was made by me, i would post it but i ended up getting sick and was not in a good condition to stay here which is why these last few days i was very inactive. 🤒🤧 i'm still sick but i'm feeling a little better so i enjoyed this time when i'm fine to post this edit and also a new promotional photo of 'the outsider' from episodes 1 and 2 where is the maitland family. 💞👭🏻 learn more about this at @summerfontana.team, checking out their latest post. 💞💞 i wish you all a great day and also hope you all have a great weekend. 🥰
#HappyBirthday Summer 🎂🎈🎉 various Video moments @summerfontana1 🎂🎉 Can't believe it's been over 6 years since I discovered this AMAZING Talent and Beautiful little sister 🥰 I always knew the world would soon see what I saw at age 4 🌟 proud of you always Summer Fontana ❤️ #Actress #TheOutsider 🎥 #OfficeChristmasParty #ActorLife 🎭 ——————————————————————————— A throwback two these two peas in a pod! Looks like they had multiple takes of this awesome stair dance video, this is one we haven't seen before! 🤍 Summer and Carla having the time of their lives as they goof around to the song, too cute! I love these two! 💫
"Friendship is born at that moment when one person says to another, 'You too? I thought I was the only one.'" -CS Lewis Thank you for taking this journey with me. xoxo #friendshipgoals #sisters" ——————————————————————————— Friendship tribute to @ryankarmstrong! Too cute. Hope you two had fun swimming and hiking the other day! 🏊‍♀️ 🥾 Quite the adventures.
— Good Morning everyone, happy thursday! 💕🤧 I hope your day is being great and blessed today, and I also wish you all an amazing and fun-filled weekend. 💞🥰🤍 — Finally, I posted the last edit I had done along with the others I posted in the last three days. 🥰🤍 I plan to post more because I really want to be active on this account and interact with you all a lot. 😃💕 — There are only two days left until the premiere of The Outsider and I am very looking forward to watching!!! 😭🥰 I can't wait to start seeing this new series and see our star Summer ⭐ in it. I can't wait to enjoy this new Stephen King's wonder that's coming to us. ❤️⭐💕 — And swipe sideways to see a photo just posted by @summerfontana.team of Summer at the photos ops at the Chicago convention that took place a while ago! Summer is next to Riley Voelkel taking a beautiful picture with a fan of them, @lbrfilms. 🥺🤍 A perfect photo full of happy and perfect smiles! 😁🥰💕
— as i said i would try to stop being inactive here, i am posting this edit i did a few weeks ago 🥰🤧 - i really hope you like it, i always dedicate them to all of you. 💕❤️ - i hope you all have a great week and also a great afternoon / night today. 💕🤍⭐ - i can't wait to see our summer on the outsider as maya maitland. 😭🥺 i'm sure her character will become one of my favorites. 💣🤍 - i love you all! comment your favorite emoji here 🤪🥰⭐ - @summerfontana.team 💕💕
— yesterday, summer's dad | @summersdad330 | posted this photo and made several lives, where only those from the publication could be saved, with summer and meredith. 🥰 they visited warner brothers studio, which is located in burbank, ca. i remember when i was a kid i really enjoyed watching the cartoons there, especially all the cartoons that daffy duck participated in. 🦆💞🤍 i'm sure yesterday must have been a very fun day for the glorious fontana family. and thanks to him who can share with us this fun from yesterday. 😉❤️ i hope you all have a wonderful day today! happy sunday everyone. 🤧 credits to @summerfontana.team.
Booked the lead in an animated movie called Ella Bella Bingo #actor #kidactor #hollywood #bestjobever #losangeles #coolkid #leonardodicaprio #love #instagood #celebrity #famous #Hollywood actor #californialiving #hollywoodliving #bouththatlife #followme #instadaily #repost #smile #instalike #fun #leonardodicaprio #bradpitt #instapic #lifestyle
Times have changed, but the meaning of Christmas hasn't. Merry Christmas to you all. #joytotheworld #luke211 —————————————————————————— Merry Christmas #summerfonatics! The meaning of Christmas never changes but your height and age do! Miss Summer has aged with grace. Soon she's going to be Riley and I's height 😰 We are wishing you all a merry merry Christmas with family and friends! If you don't celebrate, then happy Wednesday! 😉
𝐠𝐨𝐨𝐝 𝐦𝐨𝐫𝐧𝐢𝐧𝐠! ❤️ — posting the last edit i made for you to see. 🥺 i hope you enjoyed this new style of editing that i created myself... 🥰🤧 swipe sideways to see the first promotional photo of the first episode of the outsider series that summer is participating in! 🥰😭 i can't wait to be able to watch this show and see our star as maya maitland! 💥💣 i'm looking forward to this series coming out, i really really want to watch it. 🥰💞 i'm sure this will be great. it will be released in a few days. 💞 stay tuned and follow @summerfontana.team to stay on top of all updates in this series! 🤧 i hope you all have a great day. 🤍🤍 i wish you all a happy new year and hope your 2020 is great! 💓💞
Hd Photos of my favourite photos of my little star ♥️
They fixed my name! #hollywoodreporter
𝐬𝐡𝐞 𝐬𝐚𝐢𝐝! 💣💥💞 — here is the other photo i also edited. 🤧😨 besides being my favorite, it was the easiest to edit this way. i have no words that describe how much i love photoshoot 2017! 🥺🤍 this is one of my favorites, summer was perfect in ALL photos. 💖 my favorite poses of summer does are when she makes an expression of bravery or seriousness. 🤨🧐 it suits her so much! 🥺 she looks perfect that way. 🥰🥰🥰🤍 does anyone else love too? 🤔 be sure to comment on what you think of this post. 🤍 i really appreciate all the comments from you all. i hope you all have a great sunday! 🤧 and i wish you all an amazing week! 💞💕
— good morning loves! 💞 yesterday i was lucky enough to see the two episodes of the outsider that were released on the 12th! 💕💕 that day i ended up sleeping too early and missed the episodes, but yesterday i was able to watch and just was delighted with this new series. 😭😳 no doubt it's my favorite and i loved summer so much as maya maitland. i didn't expect this series to be as good as it is. teally, this stephen king's tale is too good! 🤧🤧 i can't wait to read the book and can't wait to watch other episodes yet to be released later this month. 💕💕 yesterday @summerfontana.team posted some screencaps that they managed to take from some scenes in which summer appeared. this post also has screencaps that I took and edited to get a better clarity, so if you repost it or use it in some edit, please give me credit. i also wanted to congratulate @summerfontana1 for doing a splendid job as maya maitland, I just loved this character too much!!!! 💕😭 i hope she appears in more scenes so we can find out more about this character. 💞💗 aummer is a brilliant girl and I hope she gets more achievements like this! 💕 this girl is a huge perfection! 🤍🐱 I am very happy for her and also for everyone who is making this wonderful new series. I hope you all have a great day today! 💗🤍 Happy Tuesday everyone! 💞💞💞
— good morning everyone, i hope your day is great. 💖🤧 yesterday i did not post anything about the new year because i was not well :'') but now i will say some things as you all said to me, and i thank everyone who tagged me in their posts with kind and loving texts saying good things to me. 💖🤧 i thank all of you who accompanied me in 2019, i appreciate each of you for that. 💞 special thanks to my best friends from all of abbey and riley for supporting me even in my worst moments. 🥺💔 i love these girls so much and they gave me huge support in 2019, they helped me a lot and i don't know how to thank them for that. 🤧🤧 it is very difficult these days to have true friends and I thank god for having these two girls in my life every day so i can talk about anything. 🤧😭 yesterday i watched this video that summer posted as live and i was reflecting on her and all that this girl managed to achieve in 2019. 😭 i was kind of thrilled, i have no words that define how perfect this video is. 😭😭😭🤧 her dancing with her beautiful friend ryan, who is another perfect girl and deserves all the achievements she made in 2019. 🤧💖 2019 really was one of the best years here, i managed to achieve things that i never thought i would achieve. i wanted to congratulate summer on all her achievements in 2019. she is totally deserving of everything she has achieved this year and i also hope she achieves much more. 💞 i wish you all 2020 full of prosperity, peace, joy, blessings, health, love, etc. 💞💞💞 i love each of you and thank you for making my year better. 💖🎆 and swipe to see the other photos and videos that were posted yesterday. 💖🤧 happy new year to you all! 💕 thank you for everything. @summerfontana1 @ajsmisery @rileyanns @summerfontana.team.