Photo Gallery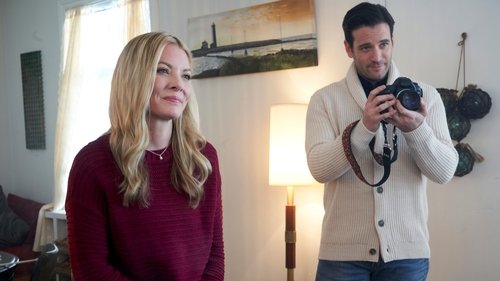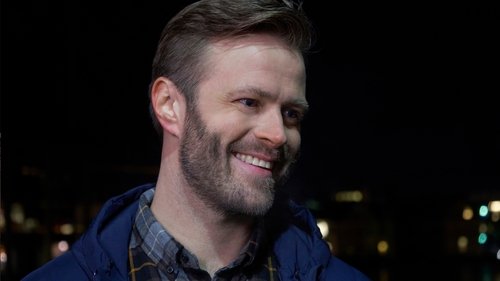 Smile for a Monday 😁 . . . . . . #film #scandinavian #mondays #icelandic #hallmark #tv #loveOniceland #panoramaagencyclients photocredit @liljaphotography
Filming in Iceland was a once in a lifetime experience for Love on Iceland stars @kaitlindday and @colindonnell! Join them on location of their all new original #Winterfest premiere and tweet this Saturday at 9pm/8c using #LoveOnIceland. ❄️
Love on Iceland - Helicopter Day #hallmarkchannel
Iceland you beautiful beast of a country ❄️🤩🇮🇸 . . . . . . #onset #loveOniceland #hallmark
Beautiful snowy day on set ❄️🌨️🤩 . . . . #hallmark #loveOniceland #film #tv
Thanks to everyone who watched @blakesilver's and my movie "A Christmas Duet" last night— and if you're looking forward to another one... you're in luck! We were hired to write a romcom that's currently filming in ICELAND! "Love On Iceland" stars Patti Murrin (Anna in "Frozen" on Broadway) and her real-life husband Colin Donnell (Broadway and "Chicago Med") and Kaitlin Doubleday ("Empire" and "Nashville") and Preston Sadleir (Broadway and "Kimmy Schmidt") and Kate Easton ("Magic Mike") and will air in January on Hallmark! We aren't there — swiped these photos from the socials of producer Synthetic Cinema and the actors — but based on how pretty it looks, gotta get to Iceland at some point soon! @blakesilver @pattimurin @colindonnell @psad @kaitlindday @itskateeaston @clare_niederpruem
Chloe's @kaitlindday spontaneous winter trip to Iceland brings her face to face with her past when her college boyfriend Charlie @colindonnell shows up. Is this run-in fate or coincidence? The all new original #Winterfest premiere of Love on Iceland is this Saturday at 9pm/8c. Tweet using #LoveOnIceland. Part of Winterfest only on Hallmark Channel.
#setdesign #propsrental #heroiceland
Just trying to look as awake as possible while shooting at 3 AM 🤷🏼‍♀️ MASSIVE shoutout to the hair and makeup teams for #LoveOnIceland. They can do anything ♥️ #Hallmark @heroiceland @hallmarkchannel #Winterfest
The rumors (press releases) are true! We're in Iceland shooting a @hallmarkchannel #Winterfest movie together! #LoveOnIceland #Hallmark
A #Winterfest [email protected] to be in production in Iceland. #repost @syntheticcinema Love on Iceland - Helicopter Day #hallmarkchannel
Fashion from @hallmarkchannel featuring clothes worn by @KaitlinDday & more! Click Link in Bio to Shop #WINTERFEST Fashion⛄️❄️🛷⛸ #fashionblogger #coldweatherfashion #letitsnow #hallmarkchannel #hallmarkies #hallmarkmovies #clothesseenontv #fashionwornontv #itsawonderfullifestyleblog @patagonia #puffervest #winterfest #heartofwinter #itsawonderfullifestyle #wornontv #shopping #fashion
Ex-couple Chloe @kaitlindday and Charlie @colindonnell are brought together once again while traveling through Iceland. Will they find their old spark still remains? Join us for the all new original #Winterfest premiere, Love on Iceland, Saturday at 9pm/8c and tweet using #LoveOnIceland.
Been a lot of cozy moments with this one on set🥰 • Feeling pretty darn lucky to get to do something so fun in such an incredible place with a fantastic group of people, most of all @pattimurin...come on now! • #hallmark #lucky #travel #onset #bts
Last day of filming #winterwonderland #thelight #beautifulday @heroiceland
On set snuggling caught by @joelsaemundsson 🥰 #LoveOnIceland #Hallmark
Costume and Make up on fire 🔥 #hallmarkchannel
Who's excited!!!??? Everyone tune in and cheer for @psad this Saturday! @hallmarkchannel #hallmarkchannel #brotherscarf
A new love interest and an old flame leave Chloe @kaitlindday with a difficult decision. Will her travels in Iceland help to connect her with what her heart truly wants? Tweet using #LoveOnIceland during the all new original #Winterfest premiere, tomorrow at 9pm/8c. ⛄
Filming
In deep thought before a shot. Repost from @syntheticcinema #iceland #filmmaking #drone
Bundle up because it's officially #Winterfest! 🧊 @hallmarkmovie's Love On Iceland premieres this Saturday, 1/18, at 9/8c with mix by Flavorlab Sound! . . . #flavorlab #flavorlabsound #hallmark #hallmarkmovies #colindonnell #kaitlindoubleday #pattimurin #mixingengineer #audiopost
#Repost @hallmarkchannel • • • • • • Chloe's @kaitlindday spontaneous winter trip to Iceland brings her face to face with her past when her college boyfriend Charlie @colindonnell shows up. Is this run-in fate or coincidence? The all new original #Winterfest premiere of Love on Iceland is this Saturday at 9pm/8c. Tweet using #LoveOnIceland. Part of Winterfest only on Hallmark Channel. . . #hallmarkchannel #colindonnell #pattimurin 💕