Photo Gallery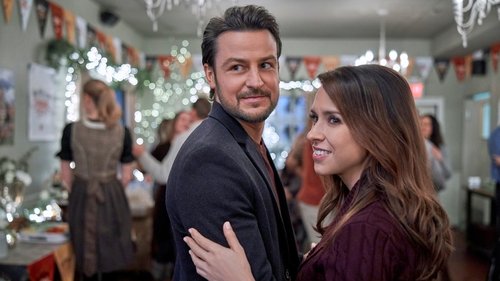 Last month I got to be a part of this production as young Chelsea! Can't wait to see the finished product! #youngchelsea #hallmarkmovie #Repost @hallmarkchannel with @get_repost ・・・ When event planner Chelsea @TheRealLacey is passed up for a promotion, she decides to spend some much needed time with family in Vail, Colorado, and uses her talents to help the town bring back tradition. Don't miss the all new original #Winterfest premiere of Winter in Vail, Jan. 4 at 9pm/8c! Use #WinterinVail when you tweet.
#ice #cold #vale #nicecarvings #winterinvail
today's mood ...cowboy fishing in Gore Creek #whattodoinvail #winterlandscape #winterinvail#gorecreek #fishinginwinter#vailismagical #vailcolorado #vaildaily #vaillive
dat day for doggos affairs #whitepawadventures #bellatheboston #kingston#puppiesplaying#thingstodoinvaiil#winterinvail#buzz's
Upper Gore Creek as it passes through the Vail Racquet Club community. The townhouses are on the other side of the creek while the stacked condos are on the side this picture was taken from. #vrc #vailracquetclub #gorecreek #eastvail #mountaingetaway #vail #vailcolorado #getoutthere
❄ Vail in December is SNOW JOKE! ❄ The Village is beautiful covered in blankets of snow and holiday decor throughout. It truly is a winter wonderland & this TX girl survived 18 inches of snow and 15°temp. Now who wants to get a place with me here for my new winter getaway spot??;)) #vail #vailvillage #winterwonderland #snowstorm #vailcolorado #snowjoke #whitechristmas #holiday #pictureperfect #dreamy;) #mountains #greatoutdoors #instatravel #instacold #winterlust #ohwhatmemories #hotchocolate #omg #warmcookies #hottub #tequila #wine #tryneethings #staycation #snowmass #nature #travelpics #travelgram
My morning walk! Gorgeous snowfall in Vail this morning.
Living in LA, Winter in Vail star @thereallacey doesn't get to see much snow! That's why filming in Vail, CO was such a wonderful experience for her. See her in a real life winter wonderland during her all new original #Winterfest premiere, Jan. 4 at 9pm/8c. Tweet using #WinterInVail.
With mama bear lol, a place where you can enjoy and have fun in Winter time is for sure Vail ❤️ #notsponsored #fsvailbears #fsvail 🙏🏼
Best day ever! What a perfect day with my most favorite little actor @abelynne.langille.official ♥️ we were on the set of the upcoming Hallmark movie, Winter in Vail starring @thereallacey and @tyler_hynes We got to tube down Mount Norquay! So fun and so scary! Lacey Chabert even talked to Abbey a few times, making this Mean Girl fan's dreams come true. Look for us in the background on January 4th! #hallmarkchristmasmovies #actorslife #abelynnerose #childactor #firstpaycheck #alittlestarstruck thanks @ten48inc for this amazing opportunity!
Check out on the @hallmarkchannel website!
My morning view with a cup of tea #teawithaview #blessed #mountainsarecalling #blueskymountains #vailcolorado
It's time to warm up with a hot chocolate challenge! Catch @TheRealLacey and @Tyler_Hynes in their all new original #Winterfest premiere this Saturday at 9pm/8c. Tweet using #WinterInVail. ❄️
Thank you @terryjohningram for allowing me to be part of Coming to you January 4,2020 @hallmarkchannel #winterfest #thankful
Kicking off the New Year with two new movies this weekend! This Saturday WINTER IN VAIL premieres on @hallmarkchannel and Sunday CROSSWORD 3 premieres on @hallmarkmovie I'm so excited to share them both with you! #crosswordmysteries #winterfest #mystery
@thereallacey for @homeandfamilytv Dress @allenschwartz Shoes @stuartweitzman Earrings @heartsonfireco Ring @unode50 Hosiery @wolford Watch, Lacey's Grandmother's Make Up @rachelnicolepagan Hair @glistenmakeup Styling @leonamizrahi #LVMStyles #winterinvail
When Chelsea @TheRealLacey goes to Vail for a funeral, an unexpected gift gives her more than she anticipated in the small town. Catch the all new original #Winterfest premiere of Winter in Vail tomorrow at 9pm/8c. Use #WinterInVail when you tweet! ☃️
I'm a pickle morty . .. . . #rickandmorty #rickandmortysocks #imapicklemorty #imapickle #adultswim #coolsocks #wintersocks #readyforwinter #mountaintown #mountaintownliving
@TheRealLacey is thrilled to be kicking off the new year with her all new original #Winterfest premiere of Winter In Vail. See her star in this heartwarming story this Saturday at 9pm/8c. Tweet using #WinterInVail.
Get a sneak peek at the all new original Winterfest premieres during an encore presentation of Christmas in Rome Saturday at 8 pm/7c hosted by Lacey and Ryan Paevey #winterfest #winterinvail
@HallmarkChannel is your one-stop destination for celebrating all year long! Starting this January, join us for all new original #Winterfest premieres every Saturday at 9pm/8c. The season starts with the premiere of Winter In Vail, next Saturday. Tweet with us using #WinterInVail. ☃️
#vailvillage #vailbears #winterwonderland #bearsculpture