只有芸知道 Photo Gallery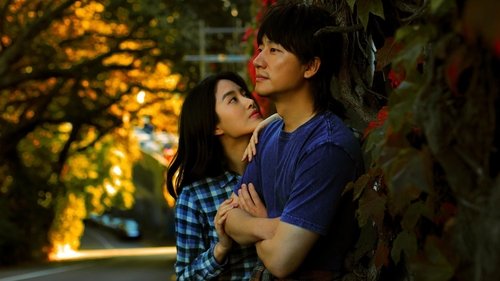 New Zealand is such a spectacular country through the eyes of #ZhaoXiaoDing, the DOP of the Only Cloud Knows and award-winning House of Flying Daggers etc. ⁣ ⁣ #OnlyCloudKnows will be in cinema across Australia and New Zealand on Dec 20, but on 19th, we have advanced screens⁣. ☁️☁️☁️ ⁣ #冯小刚 #黄轩 #杨采钰 #只有芸知道 #赵小丁
Learning to dance with #HuangXuan in #FengXiaogang's film #Youth. See him in the next #FengXiaogang film #OnlyCloudKnows opening December 20th!
And here is the theater list for in Canada! Opens December 20th! Tickets go on sale next week! #fengxiaogang #huangxuan #caiyuyang @lydiapeckham
The cast of #OnlyCloudKnows, from left to right, #CaiyuYang, #HuangXuan & @lydiapeckham, which opens in theaters in the US, Canada & the UK on December 20th.
Another look from #HuangXuan in #FengXiagong masterpiece #Youth. Catch the next #HuangXuan film #OnlyCloudKnows in theaters on December 20th! @huangxuan_page @hg.xuan stans Mark your calendar!
A moving scene from #OnlyCloudKnows, opening December 20th in the US, Canada & the UK! Tickets go on sale for this soon-to-be #FengXiaogang masterpiece starring #HuangXuan & #YangCaiyu next week!
If you are in the UK, you can watch #OnlyCloudKnows starting on December 20th! Mark your calendars for this amazing film starring #HuangXuan & #CaiyuYang!
Successful Beijing Premiere of Feng XiaoGang's "Only Cloud Knows". Our PXO team can be proud and delivered some great work. I had the pleasure and privilege to supervise the show. From the initial pitch and on-set supervision to final shot production and vendor supervision. It was an awesome experience to work with yet another Chinese director and master of the craft. Great visuals and storytelling, be sure to bring tissue papers to the screening ;) There will be a highlight reel/ showreel coming shortly with some great examples of our team's work #fengxiaogang #yun #newzealand #pixomondo #visualeffects #vfx #supervision #PXO #siverscreen #beijing #craft #bestcrew
NuiBay collaborated with @eventcinemasnz to hold a great movie gathering for our customers #nuibay #movies #sheepmilk #gathertogether
Awesome to have gotten a hiding from this fella and been a tiny part of this film and tonights screening in NZ and in 20,000 cinemas across China. PSA Bring tissues. #didmyownstunts
Hold onto love because you'll never know how long you have... #OnlyCloudKnows #December20th
Spectacular cinematography filmed in New Zealand by award-winning Zhao Xiaoding, #OnlyCloudKnows, is OUT NOW !
Well I get to pretend this time😆 #circa1993 #actorslife #onlycloudknows
Can't wait for #HuangXuan in #OnlyCloudKnows, in theaters December 20th in the US & Canada? Watch his brilliant performance in #Youth today, available on iTunes!
Celebrate Chinese New Year early by watching the very moving #FengXiaogang film #OnlyCloudKnows on December 20th in the US, Canada & the UK, only in theaters!
Reflecting on love lost can be incredibly difficult... #OnlyCloudKnows #December20th
☁️☁️☁️Some audiences said before that they want to cry whenever Huang Xuan cries. Huang Xuan, best known for this role in Blind Massage (2014) is one of the few young actors who have extremely powerful acting skills. His performance is infectious.⁣ ⁣ Check his latest movie Only Cloud Knows on this Friday (advanced screenings starts from this Thursday)⁣ ⁣ ⁣ #只有芸知道 #冯小刚 #黄轩 #杨采钰 #onlycloudknows