Photo Gallery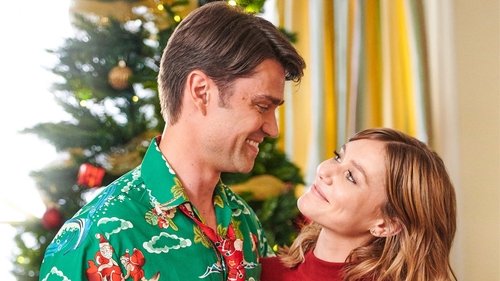 I got out of the house tonight and it took my people two hours to get me back in and now I'm getting coal in my stocking. #ClemmyB #GroundedForChristmas #catsofinstagram #cats #catstagram #orangecats
See Tyler Murree and Oksana Zilinskas in Lifetime's Grounded for Christmas playing December 8th at 8:00 PM on #Lifetime! #GroundedForChristmas #ActorsLife
Oh hellllllo! #itsawonderfullifetime @lifetimetv #GroundedForChristmas December 8th!!!
End of year stats from @americanair. Almost three days in the sky, and two times around the globe! #upintheair #roadwarrior #groundedforchristmas
They joked.....my adult class had all seen a video on Facebook of a class doing warrior II while sipping gin & tonics. In the spirit of the festive season and for the last class of 2018, they found a paper straw and can of @gordonsginuk gin and tonic on their mats today. The straw was used for Donna Farhi's straw breathing technique to encourage a longer exhalation. The gin and tonic to take away for later! We should all smile and laugh through our yoga practice. Smile knowingly as something released and laugh when we fall out of tree pose. Life should be full of smiles and laughter. Laugh at yourself it's the best medicine #bestmedicine #smile #laugh #smileandlaugh #laughteristhebestmedicine #laughterisgoodforthesoul #yoga #yogaclass #yogateacher #teachingyoga #donnafarhi #breathing #pranayama #lengthenyourexhalation #exhale #inhale #exhalation #strawbreathing #warrior #virhabadrasana2 #strawbreath #strawbreathing #centred #grounded #centredforchristmas #timeforyourself #havefun #gandt #ginandtonic #gordonsgin
We know it's a little early to think about Christmas but if you want to plan your Holiday Season watchlist now, look out for the new film that we are working on called "Grounded for Christmas"! Coming DEC 8th to the Lifetime Network 🎥⠀⠀⠀⠀⠀⠀⠀⠀⠀ _⠀⠀⠀⠀⠀⠀⠀⠀⠀ #christimasfilm #christmasmovie #holidaymovies #holidayseason #lifetimenetwork #corusent #postcitystudios #postproductionstudio #postproduction #filmdirector #audioengineer #colorgrading #pictureediting #pictureedit #shortfilm #torontopost #torontopostproduction #torontoediting #postcitypicturesound #toronto #filmoftheday
Get ready all you Christmas movie lovers. GROUNDED FOR CHRISTMAS is almost here! Premiering on Lifetime Network, Dec 8th at 8pm. 🌲🌲Produced this back in August with an absolutely amazing cast and production team. . . . . . #itsawonderfullifetime #setlife #filmmakers #media #producer #work #onset #filmproduction #producerlife #productionlife #filmlife #socialmediamarketing #christmas #lifetimemovies #lifetimetv
Nothing to see here, just a professional pilot doing some super professional official pre-flight paperwork business. @lifetimetvpr #itsawonderfullifetime #clipboard #GroundedForChristmas
A massive HAPPY BIRTHDAY to the INCREDIBLE @jesseikeman! It's an honour and privilege to call this man a co-worker and a friend. His warmth, knowledge, sense of humour, mentorship, and guidance inspire me and our team on a daily bases. Plus his love for BUBLY is next level. Happy Birthday Jesse 🤟 . . . . . . . 📷 #producer #producers #blackandwhite #blackandwhitephotography #filmmakers #buddies #bublyfans #jesseikeman #aperfectplan #newmoviecomingsoon #producerlife #production #socialmedia #shoutout #birthday #happybirthday
Working on @lifetimemovies Grounded For Christmas. When I get to spend the week with a real life Charlie's Angel, the legendary @angelcherylladd of course I'm gonna grin like an idiot having my picture taken with her. Kindness, grace and funny as hell. #charliesangels #itsawonderfullifetime #groundedforchristmas
It's a Christmas miracle! Honoured to be line-producing a new movie for the LIFETIME NETWORK, entitled GROUNDED FOR CHRISTMAS. @entertainmentweekly has the details - COMING DEC 8th 🎄 . . . . . . 📷 #christmasmovie #christmas #christmasinaugust #producer #producerlife #lineproducer #entertainmentweekly #pressrelease #ew #socialmediamarketing #christmasdecor #mow #movies #movie #comingsoon
Ohhhhh la la!!!! This just in: #GroundedForChristmas premieres on @lifetimetv December 8th!!! Tune into to see this epic dress in full swing. Also, I play an airline pilot. So...
The best feeling. 😂🎁🙌🏼 #GroundedForChristmas premieres Sunday at 8/7c. . . . . . #Christmas #ChristmasMovies #Holiday #HolidayMovies #TisTheSeason #Falalala #Movies #HolidayTradition #LifetimeChristmasMovies #ItsAWonderfulLifetime
Huge shout out to the amazing people at @bespoke.av! Their LED uplighting brought our incredible set to life last night. So excited to showcase this movie to everyone in December! . . . . . . 📷 #bespoke #av #bespokeav #producer #lineproducer #producerlife #set #onset #gear #lights #LED #christmasmovie #production #filming #film #gearheads #thankyou #follow
It's always great working with @christopher_giroux at @blackfawndistribution! ⠀⠀⠀⠀⠀⠀⠀⠀⠀ #Repost @christopher_giroux ・・・ Huge shout out to the amazing people at @bespoke.av! Their LED uplighting brought our incredible set to life last night. So excited to showcase this movie to everyone in December! . . . . . 📷 #bespoke #av #bespokeav #producer #lineproducer #producerlife #set #onset #gear #lights #LED #christmasmovie #production #filming #film #gearheads #thankyou #follow
Best compliment I've ever received. You meant it as a compliment right @thetarajoshi ??? #GroundedForChristmas @lifetimetv #itsawonderfullifetime
Sevier giving me directions to the nearest TV so we can tune into #GroundedForChristmas on @lifetimetv THIS SUNDAY NIGHT 12/8!!!! #itsawonderfullifetime 🎄🌟