Photo Gallery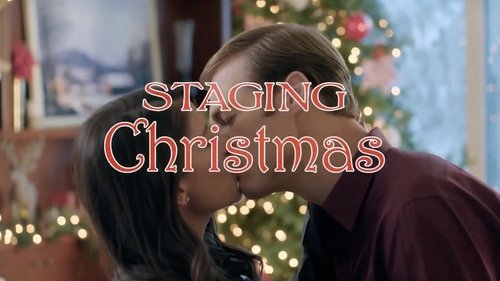 We love the moments when a mirror captures design so effortlessly! #okc #edmondok #edmondhomes #oklahomahomes #oklahomachristmas #homefortheholidays #stagingchristmas
Reposted from @moonfrye - Here it is!!!! Can't wait to celebrate the holidays with you and our movie. @lifetimetv #itsawonderfullifetime @jaleelwhite @george.stults Christmas time is around the corner. 🎄🎄🎄
Please tune in and check out the better half of our @lifetimetv movie #StagingChristmas @moonfrye on @thetodayshow tomorrow morning! #getitgirl 🎄
Thank you to everyone @siriusxm that made me feel so loved today. It was wonderful sharing stories with you. Your kindness filled my heart! Thank you @lifetimetv for this incredible journey with Please tune in November 29th on @lifetimetv 💙
SO much fun with @jaleelwhite Kept me smiling the whole time we worked together. So much love for this project and everyone involved. Get ready for Christmas with us this holiday season. @lifetimetv #itsawonderfullifetime ♥️♥️♥️♥️♥️♥️♥️♥️
The kisses keep coming!!! I love you NYC!!! So much fun @todayshow & @peopletv @people spreading the holiday love for for @lifetimetv So grateful to be on this amazing journey. Thank you my amazing bestie @lisa_rowe1 & @cygmakeup for glamming me up from dawn to dusk 🖤⚫️🖤⚫️
Poster for the lifetime Xmas movie I wrote starring Punky Brewster @moonfrye and @george.stults Nov 29! @lifetimetv #itsawonderfullifetime
Nothing like a 50 degree December day to be able to prune some much overgrown pines & holly bushes. Frugal design tip use the trimmings to design & decorate your home for instant simple Christmas appeal ❤️🎄❤️🎄#startingtolooklikechristmas #countrychristmas #gogreen #wintergardening #stagingchristmas
Loved working with these guys @george.stults & @jaleelwhite on for @lifetimetv Airing the Frida the 29th! My first Christmas 🎄 movie!!!! So much fun.
So much fun with one of my closest friends @melissajoanhart celebrating our holiday movies with @lifetimetv So grateful to be amongst such strong 💪 beautiful inside and out powerful woman this season #itsawonderfullifetime Feeling so thankful! ♥️🙏♥️🙏
I know, I know...it's only August 🙄 Staging Christmas for all the Christmas tree skirts & holiday decor I made so I can take pictures. And I'll be just like that lady in the video OCD-ing over each ornament placement! 😄 Gotta get it done early. Christmas doesn't wait. #myvictorianheart💝 #mychristmasheart💝🌲 #christmasdoesntwait #christmasinaugust #vintageholiday #vintagechristmas #farmhousechristmas #frenchchristmas #shabbycottagechristmas #romantichomechristmas
Loved visiting this awesome team @todayshow Tune in to the 9:00 hour to hear about for @lifetimetv Grateful & full of thanks for an amazing trip! Love you NYC!!!!
My buddy @boraborageorge needs your support so he can afford to buy some muscles since he can't seem to grow them on his own. Please watch #StagingChristmas on @lifetimetv Nov. 29 at 8:00pm
🎄🎄 Check out this fun movie called Staging Christmas! It was filmed at my in-laws' house this past summer and is premiering on Lifetime next Friday (day after Thanksgiving). It was so fun to be able to go and watch the filming! 😉🎬. https://www.mylifetime.com/movies/staging-christmas/preview-staging-christmas. Just Google "Staging Christmas" to find the preview 🙂#lifetimemovie #christmasmovie #hallmarkchristmasmovies #christmasmovies #chickflick
I am excited for Christmas year round!!! #ItsAWonderfulLifetime proud of our movie #StagingChristmas We have our premiere date so mark your calendar now :) With my holiday partner ♥️ #georgestults November 29th 8pm
Sometimes a Charlie Brown size Christmas tree enough...🌲🎄🎁🙃#treefurniture #stagingburlington #stagingoakville
✨ #𝘐𝘵𝘴𝘈𝘞𝘰𝘯𝘥𝘦𝘳𝘧𝘶𝘭𝘓𝘪𝘧𝘦𝘵𝘪𝘮𝘦 ✨ ✶ 🎄 #StagingChristmas | November 29th ✶ Head on over to our page to see who else is joining our lineup this season! ❄
#Repost @_brokenladder (@get_repost) ・・・ Shoe tree. #xmadisashoein #xmaskickoff #holidayintoe #kickthehalls #mistletoes #steppinoutforxmas #heelingtime #shoemoulds #cobblerschristmas #bluechristmas #alliwannadoisstage #myfleamarketstyle #fleamarketdecor #fleamarketmagazine
Thanks everyone who watched last night, hope you're ready for the next one! #StagingChristmas another movie I wrote starring the one and only Punky Brewster aka @moonfrye and @george.stults directed by @barretta33 premiers this Friday on @lifetimetv Put in a lot of my love for coffee and past barista skills into this one! #itsawonderfullifetime #christmasmovies #writer
The interview started at 7:08pm eastern time due to technical difficulties! Sorry about that! Wednesday 11/27/19 7p ET/6p CT Join Pam and Dawn for a special edition of Christmas MuVies Spotlight with our special guest #actor #producer @george.stults as we discuss his upcoming #holiday #movie #StagingChristmas on #lifetimetv 11/29 8p ET/7p CT & more fun chit chat! Listen live or to replay on https://www.blogtalkradio.com/take2radionetwork/2019/11/28/christmas-muvies-spotlight-special-edition-special-guest-actor-george-stults Replays also on most streaming apps including #itunes #spreaker #stitcher #tunein and under #podcasts for #iheartradio #spotify #take2radio #christmasmuviesspotlight #georgestults #7thheaven #akissoncandycanelane #killercaregiver #christmaswittheandersons #imnotreadyforchristmas #hallmark #hallmarkies #television #movies #entertainment #christmas #holiday #christmasmovies #holidaymovies
My heart is so full right now. Being part of this movie has been such an incredible experience. The entire crew made me feel so loved, warm, and welcomed. They became a second family. The cast of amazing characters touched my heart, #georgestults made me laugh daily & he inspired me throughout the journey. When I was nervous about a scene he would say "you got this" and make me smile. @barretta33 you are a force and I feel such gratitude to have been a part of this wonderful experience with you. We are connected forever my friend. @heyimbriannolan you left imprints on my heart forever, Sam you seriously had me at hello, @jaleelwhite I am so grateful our roads came together again. Thank you for being so real with me. Adina, my angel, I love you. #mia the only actor to intimidate me, at the tender age of 12 :) I adore you. @scotty_fx you are such an artist & made me feel beautiful @kasharun & @kikidoesthehair thanks for the love, beauty & songs. Adam thank you for bringing this awesome opportunity my way. Huge thank you @lifetimetv for being so wonderful to work with. I am so proud and excited to be on this journey with you. It was a an amazing experience. Hybrid thanks for making me part of your film family, your kindness, and trusting me with Christmas:) My friends and family know how much I love Christmas. Truly, this has been a dream come true and I have been so full of gratitude every step of the journey. #itsawonderfullifetime i love you sincerely our whole crew, so many faces in my heart forever and souls that have left smiles in my memories... ♥️