Photo Gallery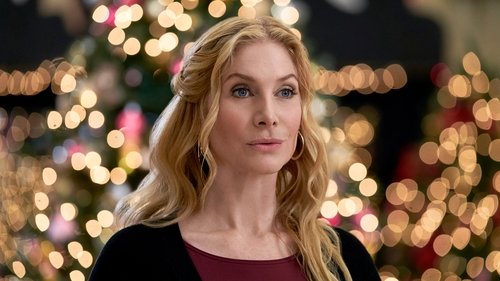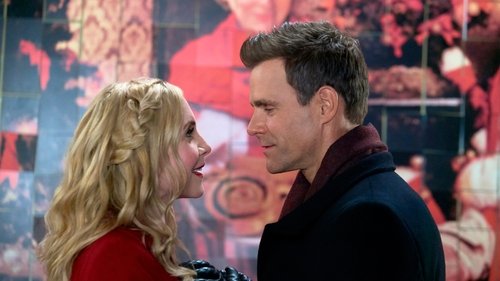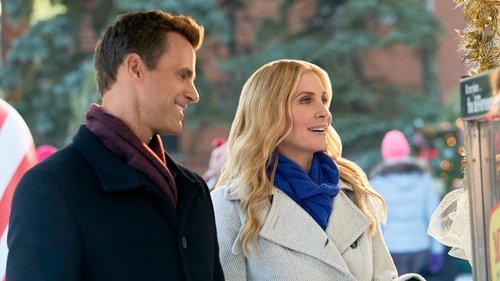 Excited to see this movie! If you have the Hallmark Channel, be sure to watch the Christmas Club on November 27th! Parts of this movie was filmed in Winnipeg, where I had the privilege to go on set and do Elizabeth Mitchell's eyelash extensions! #eyelashextensionswinnipeg#movieset#holidaymovie#elizabethmitchell#thechristmasclub#lashlove
Repost from @hallmarkchannel • #ElizabethMitchell stars as "Olivia," a dance teacher whose kind actions introduce her to a like-minded stranger, where this story unfolds! #CountdownToChristmas continues with The Christmas Club, Wednesday Nov. 27 at 8pm/7c! Tweet with us using #TheChristmasClub! - #hallmarkchristmasmovies #hallmarkchannel #hallmarkmoviesandmysteries
» The Christmas Club Airs This Year ✓ This is so exciting: we're gonna see this movie in 2019! 🥰 Still have Liz's words in our heads "movie filled with magic and dancing and a little bit of singing. And love..." 😍😍😍😍 (#ElizabethMitchell #TheChristmasClub @cameronmathison )
#countdowntochristmas #hallmarkblanket #ilovechristmas
The Christmas Club | Home & Family - Clip 4 is up on elizabeth-mitchell.org So cute😍 Cannot wait for this movie! #ElizabethMitchell #TheChristmasClub @cameronmathison
Wow, wow, wow…isn't this amazing? The wonderful ⁠ @misscarriebell interviewed me for the iconic ⁠ @readersdigest magazine about my writing journey. ⁠ @CameronMathison @HallmarkChannel⁠ .⁠ https://www.rd.com/culture/what-its-like-to-be-a-hallmark-holiday-writer/⁠ .⁠ #TheChristmasClub #HallmarkChannel #HallmarkChristmasMovies #Christmas #amwriting #amreading
Movie making magic... Christmas in July. The Christmas Club 🎄 #moviemagic #christmasinjuly
Lovely story about #TheChristmasClub star #ElizabethMitchell http://bit.ly/345eO6n⁠ .⁠ .⁠ @Cameronmathison @hallmarkchannel #Christmas #HallmarkChristmasMovies
🎄First stop? @goodmorningamerica with @robinrobertsgma! #TheChristmasClub #CountdowntoChristmas @homeandfamilytv
Who's excited for Hallmark Holiday Movie season?! 🎅🏻🎄☃️❤️🍪🥛🧣⭐️💋 Well, here's your Thanksgiving Week binging schedule! #YoureWelcome @hallmarkchannel #hallmarkmovies Source: People Insiders Newsletter. . . . #vandypop #dailydish #popculture #pop #omg #hallmark #celebrities #celebs #news #tv #television #movies #film #christmas #christmasmovie #hallmarkchristmas #hallmarkholiday #christmastown #hallmarkholidaymovies #christmasinrome #christmasinevergreen #christmasattheplaza #checkinntochristmas #achristmasduet #tvmovie #hallmarkchristmasmovies
Backstage at @dr_oz! Thank you all for joining me today. #TheChristmasClub premieres Wednesday, November 27 at 8pm/7c. CountdowntoChristmas @homeandfamilytv
@cameronmathison x @goodmorningamerica @robinrobertsgma @hallmarkchannel #TheChristmasClub
#ElizabethMitchell stars as "Olivia," a dance teacher whose kind actions introduce her to a like-minded stranger, where this story unfolds! #CountdownToChristmas continues with The Christmas Club, Wednesday Nov. 27 at 8pm/7c! Tweet with us using #TheChristmasClub!
When Olivia's #ElizabethMitchell not busy teaching dance, she's helping others! See her magic at work Wednesday Nov. 27 at 8pm/7c in the #CountdownToChristmas premiere of The Christmas Club. Live tweet with us then using the hashtag #TheChristmasClub!
» The Christmas Club Set | Home & Family - Video 3 is up on the site. 🌸 #ElizabethMitchell #TheChristmasClub @cameronmathison
Thank you so much to Angela for sharing my journey from writing #TheChristmasClub to the filming of the movie. My dreams are coming true! https://wordsonthepageathon.wordpress.com/2019/11/06/dreams-really-do-come-true/
Shared a beautiful full circle moment with @robinrobertsgma. Next stop? @siriusxm to talk all things #TheChristmasClub! 🎙#CountdowntoChristmas @homeandfamilytv
Only 7 days!!!!! 🤗🤗🤗 How much are you excited to see @elizabeth.mitchell.official in her new movie? 😍😍😍 The Christmas Club premieres next Wednesday at 8pm/7c (#ElizabethMitchell #TheChristmasClub #OliviaBennett )
Hi #Hallmarkies! I'm taking over @hallmarkchannel's Instagram account this morning as I do press for my upcoming #CountdowntoChristmas premiere #TheChristmasClub! Come and join me! @homeandfamilytv
Excited to see this movie! If you have the Hallmark Channel, be sure to watch the Christmas Club on November 27th! Parts of this movie was filmed in Winnipeg, where I had the privilege to go on set and do Elizabeth Mitchell's eyelash extensions! #eyelashextensionswinnipeg#movieset#holidaymovie#elizabethmitchell#thechristmasclub#lashlove
Elizabeth Mitchell on the set of the film "The Christmas Club" | Blondie is as elegant as ever, agree?❤️😏 #ElizabethMitchell #LOST #JulietBurke #Photoshoot #TheChristmasClub #Lostfandom #LostForever #Photo #Actress #Sexy #Fashion #TVShow #girl #Set #cute #Beautiful #smile #face
Such a lovely morning with such a lovely girl! XO Elizabeth! #elizabethmitchell on #homeandfamilytv to promote #hallmarkchannel #hallmarkchristmasmovies hair by @danielsunghoonkim make up by @gtgervais for @mchglobal using #makeupforever #makeup #makeupartist
Elizabeth's laugh is seriously one of the most powerful magic in the world. 😍🤩 Cameron is so funny!😂 This sneak peek of The Christmas Club is so sweet and the little girl who plays @elizabeth.mitchell.official 's daughter is just adorable! It will be so nice to see more of her and Liz together. ♥️ (#TheChristmasClub #ElizabethMitchell #OliviaBennett #CameronMathison #EdwardTaylor)
It's amazing how many people it takes to film a movie! Production Designer Brian Verhoog made all the loveliness happen. #TheChristmasClub⁠
Take a look behind the scenes of The Christmas Club with @CameronMathison and @elizabeth.mitchell.official, and tweet with us during the #CountdownToChristmas premiere on Wednesday at 8pm/7c using #TheChristmasClub! Part of our 7 Night Thanksgiving Movie Event.