Photo Gallery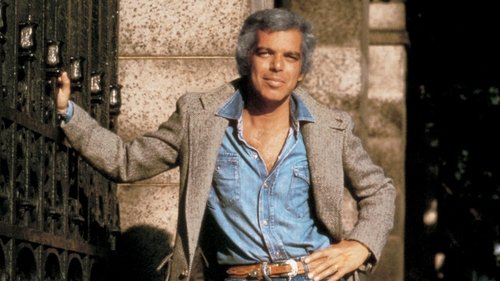 A magical night at the Met for the premier of #VeryRalph a @ralphlauren documentary (and a must see) 🖤✨ hair by @themartyharper makeup by @_virginiayoung_
Ralph in his lair. With someone who matches his walls. He really is a very unassuming man ( he talks so softly I was worried the recording wouldn't pick up his voice). But when you consider what he's achieved ...there's a feature length splashy HBO documentary called Very Ralph that's about to hit the screens that tells the unique story of how his vision conquered the world. Not sure he loved not being in total control while it was being filmed (Susan Lacy, the director, had the final cut), given that he's usually the image maker in chief , or whether anyone will be able to do what he did on such a huge - yet intimate -scale again, but he's happy with the results. Still in charge at 80 - and holding amazing parties (that 50th anniversary of his business last year) and still , he says, someone who HATES fashion. For more, swipe on my stories . . . #ralphlauren #pumpkindressing #americandesigner #designer #designerstudio #designerstyle
Uptown at the Met for the screening of @ralphlauren's new documentary #VeryRalph. What an icon, I loved it. 🌟
Thanks to everyone that came out to @almaspark and the premiere of #HBO documentary #VeryRalph Photo: @maximilianborovic
Glam dreams by @hungvanngo @harryjoshhair @emmajademorrison @ohmynailsnyc 💋 Last night getting ready to celebrate @RalphLauren #VeryRalph Premiere!!! 🖤🖤🖤 @hbo
#Repost @ralphlauren ・・・ A New York City night with #AnselElgort. Celebrating #VeryRalph, the new #HBO documentary about Ralph Lauren's life and work debuting Tuesday, November 12, 2019. #PoloRalphLauren #PoloRed
Incredible night at The Met for the world premiere of "VERY RALPH". Can't wait for everyone to see this special documentary film that celebrates the iconic visionary, Ralph Lauren. #VeryRalph
@lilyaldridge for @ralphlauren #VeryRalph premiere tonight ❤️🌟✨⚡️💫⭐️. 👗 @emmajademorrison 💇 @harryjoshprotools 💄 @hungvanngo On skin is the new #BurberryBeauty #BurberryGlow Liquid Foundation in shade 80 Medium Cool. @Burberry @BurberryBeauty #BurberryMatteGlow #sponsored #LilyAldridge
If it wasn't for #thebronx ...we'd have no #ralph my first everything was Ralph my prom dress my ski suit my brother in law Ernie who really took his love for Ralph to another level. I mean I go way back with Ralphie Boy probably longer then some of you have been born #90's I love you Ralph and can't wait to see this #documentary on #hbo @michaelbeattie123 this is for you. you're the only person I know that knows and maybe loves him more then I do ♥️😍 #iloveny #iamny #weareny #🍎
On Wednesday, November 13: debut of #VeryRalph the first documentary portrait of fashion icon @RalphLauren. In Germany exclusively on Sky @SkyTicketDE @SkyDeutschland https://info.sky.de/inhalt/de/110812197_medienmitteilung_07112019.jsp
#veryralph
#veryralph
#veryralph
Glow make for @lenaperminova 🥰 Ready for #VeryRalph documentary film @ralphlauren
#HBO presents #VeryRalph, the first feature-length documentary about #RalphLauren's life and work from award-winning director and producer #SusanLacy.⁣ ⁣ Pictured: #GeorgiaFowler, #KarlieKloss, #LilyAldridge, #TaylorHill, and #AnselElgort inside the film's New York City premiere at The Metropolitan Museum of Art. ⁣ ⁣ "VERY RALPH" debuts Tuesday, November 12, 2019.⁣ ⁣ #RLRedCarpet
W the Legendary Ralph Lauren ... @ralphlauren #VeryRalph premiere.
. Very Ralph #ralphlauren
Available now on the site - Link in Bio. It's another #SetTheVCR! Sammy and Mr. Green give their picks for TV the week of November 11th⁠ .⁠ .⁠ .⁠ .⁠ #Chinatown #EarthquakeBird #HisDarkMaterials #Klaus #NancyDrew #PeakyBlinders #Supernatural #Television #TheManintheHighCastle #TheMandalorian #VeryRalph #Watchmen #geekhardshow
Don't miss #VeryRalph tomorrow at 9 p.m. on @HBO - the documentary which chronicles the life & work of American fashion icon, @RalphLauren, includes some of THE earliest footage of Lauren's illustrious career, from the #VideofashionArchives! #Repost @HBO
Vice-Chairman/Chief Innovation officer, incredible person and, not the least, son of the King @davidlauren at the Premiere of in Moscow.
Last night at the premiere of a documentary about Ralph Lauren - Very Ralph. This film is about life and work of the great American designer and his influence on the culture and fashion... #VeryRalph @ralphlauren @davidlauren
#CamillaBelle wearing Pre-Fall 2019 #RLCollection celebrates #VeryRalph, the new #RalphLauren documentary debuting on #HBO Tuesday, November 12, 2019. #RLRedCarpet
"What I do is about living."— @ralphlauren My preview of the doc "Very Ralph" @hbo for @cnnstyle The film is avail to stream tomorrow. #veryralph #ralphlauren #polo #americanicon #annawintour #cnnstyle #cnn #hbo Link to story in bio. 📷 courtesy of HBO
Last night ❤️ At the premier #VeryRalph @ralphlauren @davidlauren
#EizaGonzalez wearing Fall 2019 #RLCollection in Los Angeles for an exclusive screening of #VeryRalph, the new Ralph Lauren documentary debuting on #HBODocumentaries Tuesday, November 12, 2019. 📸 | @ralphlauren
#EizaGonzalez wearing Fall 2019 #RLCollection in Los Angeles for an exclusive screening of #VeryRalph, the new #RalphLauren documentary debuting on #HBO Tuesday, November 12, 2019. #RLRedCarpet
Thanks for having me @modelwerk [anzeige]
Curious about .... What does it mean? #ralphlauren #sky #schoellervonrehlingen #highsnobiety #delphiberlin @xxutestaussxx