Photo Gallery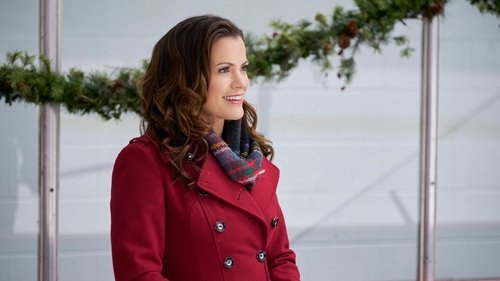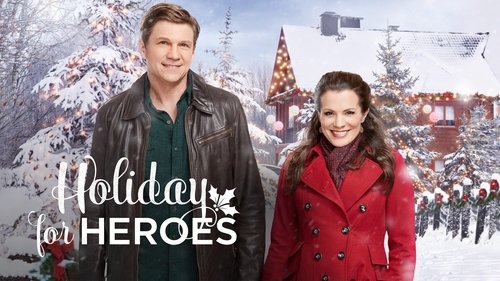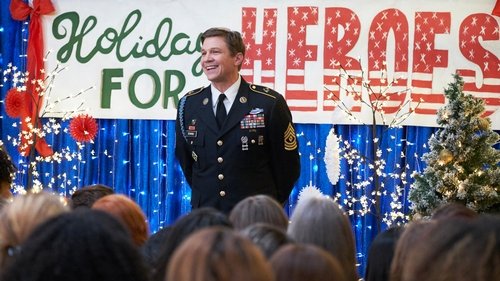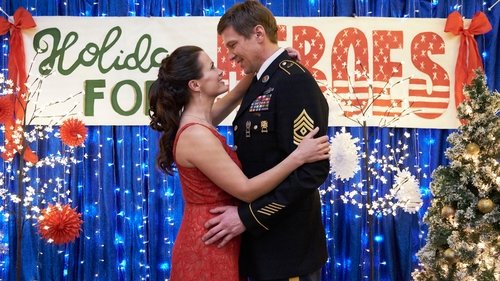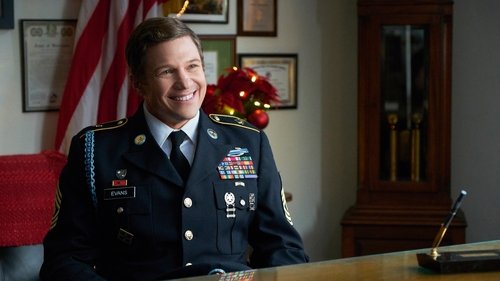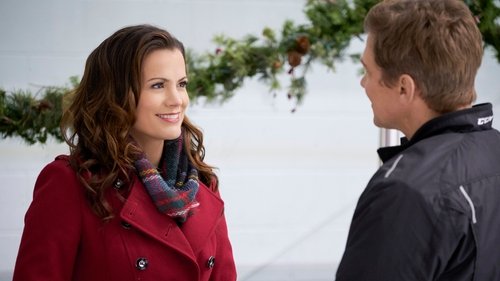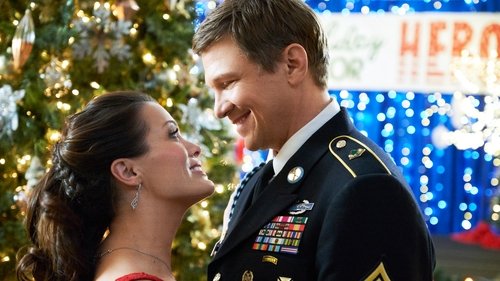 Day 4 - Four Power Bar On the fourth day of #12DaysofDonations, let's set the bar this holiday season for our troops by donating four power bars to include in the #HolidayforHeroes care packages. Let's give the gift of thankfulness and appreciation to those that are serving and have served our country. To learn how you can get involved visit redcross.org/HolidayForHeroes.
One of the most beautiful things of the holiday season is the ability to give back through random acts of kindness. It's @missyclaireegan's wish that her new #MiraclesOfChristmas movie Holiday For Heroes inspires that in you! Live tweet during the premiere this Friday at 9pm/8c by using the hashtag #HolidayForHeroes.
We're joined by #HolidayForHeroes star @MelissaClaireEgan! Watch her FB Live today at 1:45PM ET and see her play Audrey when Holiday For Heroes premieres Friday at 9pm/8c as part of our 10 year celebration of #MiraclesOfChristmas only on @hallmarkmovie! ❤️
@pacificblain is the absolute cutest. Were singing her favorite song, Beat It. She's 6 going on 16. Thanks for grabbing the video @thejeorgebennettwatson #hallmark #imready
@steven_michael_quezada is so wonderful. The plot points in our Hallmark Christmas movie are a liiiiiittle different than his role in "Breaking Bad"🤣 But just a little👌 Be sure to watch on Friday!🥰❤️💚#HolidayForHeroes @hallmarkmovie
tbt. Last day on the shooting range🤙🏼🚐🔫💣🇮🇶 #soldat #veteran #udsendt #holidayforheroes
One week away! Can't wait to ring in the Christmas cheer with these beautiful, amazing gals in #HolidayForHeroes! There's a lot happening at A&J's coffee shop, we had so many fun days shooting here, very excited to share it with you all ❤️💚🎄 Friday, November 8th🥳🎁 on @hallmarkmovie
If you love the holiday movie season like I do, you've already been watching both @lifetimetv and @hallmarkchannel As a member of @theartisangroup I gifted this necklace to the stylist for consideration. The movie #HolidayForHeroes is airing this Friday, November 8th at 9:00. I can't wait to see if it was chosen. . . #HolidayForHeroes #MiraclesOfChristmas #HallmarkChannel #theartisangroup #bellarosejewelrydesign
A coffee shop owner and a war hero get an opportunity to meet in real life after forming a relationship through letters. Holiday For Heroes premieres this Friday at 9pm/8c as part of our #MiraclesOfChristmas! Live tweet with us during the airing by using the hashtag #HolidayForHeroes. 💌 🎄
Day 6 - Six Packs of Jerky On the sixth day of #12DaysofDonations, let's feed our military troops' and veterans' bellies this holiday season by donating six packs of jerky to include in the Holiday for Heroes care packages. These care packages will show our love and appreciation for all their sacrifices. Learn more and get started at redcross.org/HolidayForHeroes.
Proud Father Moment...The Beginning Of My Daughter's Acting Career. First Movie as an Extra in the upcoming Hallmark Movie #HolidayForHeroes. #BartJohnson #CoachBolton #HighSchoolMusical
Reflecting on this crazy opportunity from last week. I got to dance in a Hallmark movie and meet some pretty incredible people! Watch out for the toy soldier moment in "Holiday for Heroes" this Christmas 🤪🕺🏻🎄 . . . . . . #toysoldier #hallmark #hallmarkmovie #movie #dancer #set #movieset #hallmarkchannel #hallmarkchristmasmovies #christmas #itsalwayschristmas #dance #dancers #newlondon #ct #mitchellcollege #choreography #thehatwassoheavy #costume #moviedebut #tb #opportunity #somuchcoffee #marchofthetoysoldiers #grateful
My @hallmarkchannel Christmas Movie debut! Tune in on November 8th to see #HolidayForHeroes starring @missyclaireegan and @marcblucas11, with very odd random scenes including me 🤷🏼‍♀️
@gametimebtfd Presents #HolidayForHeroes Benefiting @helpingheroesheal November 28th in #Brantford #Ontario starting at 4pm They will be providing Free #AxeThrowing and #Pool to #Military and #FirstResponders and their families and also a $5 Game Card for all the Kids and there will be gifts for the Kids to celebrate an early Holiday Season! To RSVP to this event please contact us and if possible if bringing children please supply us the First Name and Last Initial and Age of children who will be attending with you for special gifts for each child! We are taking new Toys and gift donations for this event! If you would like more information or how you can support this event please email [email protected] or DM us. We look forward to seeing everyone Thursday November 28th at 141 King George Road in #Brantford Special Guests May be in attendance for the Kids! #HHH #HelpingHeroesHeal #Military #FirstResponders #Veterans And every day #Heroes within our #communities
Where the figawi #woundedwarriorproject #figawirace2k19 #4thplace #MDW
Happy Holidays from @marcblucas11 and all of us at Hallmark! 10 years of Christmas classics continue with brand-new movie premieres every Thursday and Friday evenings on @HallmarkMovies and Saturday and Sunday evenings on @HallmarkChannel. Watch Marc's #MiraclesOfChristmas premiere of #HolidayForHeroes when it airs Friday November 8 at 9pm/8c! 💌
Holiday for Heroes premieres this friday on @hallmarkmovie ! Makeup on @missyclaireegan by my lovely department head @violent_vanity and Makeup on @latarsharose by @averileemua 🖤 : : : #makeupartist #makeup #hallmark #hallmarkchristmasmovies #military #ct #connecticut #bestfriends #makeuplooks #glam #holidaysforheroes #hallmark #hallmarkmovies #denessamyricks #tarte #kevynaucoin #anastasiabeverlyhills #tartecosmetics #tarte #jouer #cozzette #charlottetilbury #charlottetilburymakeup #nyx #nyxcosmetics #it
Our fearless leader! Man, she is pint sized, but a FORCE!!! So smart, kind, patient, fun, and brilliant at what she does, watch out world for our director, @clare_niederpruem. I love this chick and am in awe of her❤️ TOMORROW! #HolidayForHeroes @hallmarkmovie
After a year of exchanging letters to one another, coffeeshop owner Audrey @missyclaireegan and First Sergeant Matt @marcblucas11 get a chance to meet. See what happens when the #MiraclesOfChristmas original movie Holiday For Heroes premieres this Friday at 9pm/8c! Live tweet during the airing using #HolidayForHeroes.
The Holiday for Heroes - 12 Days of Donations Campaign starts now! Follow along with us as we highlight items you can donate for care packages that will be sent to military members serving overseas or local veterans. You and your loved ones can bring joy and appreciation to our military this holiday season. Visit redcross.org/HolidayforHeroes to get started! #HolidayForHeroes #12DaysofDonations #SFLRedCross #HolidayCarePackages #Holidayseason #Military #Veterans
Day 1 - Holiday Card for the Military On the first day of #12DaysofDonations, we encourage you to send messages of thanks and appreciation to a service member or veteran. Our SAF Director Heidi O'Sheehan shares that these messages "make you feel connected and reminds you that the sacrifices you and your family are making are for a worthy cause and are not forgotten." Learn more ways you can get involved at redcross.org/HolidayForHeroes. #HolidayForHeroes #SFLRedCross #SAF #12DaysOfDonations #HolidayMail #StockingsForTroops #RedCross #Militarymemebers #Veterans #HolidaySeason
Two strangers from different worlds form a unique bond after becoming pen-pals. Will this bond manifest into something more? Join @marcblucas11 and @missyclaireegan for their #MiraclesOfChristmas original movie premiere of #HolidayForHeroes, Friday at 9pm/8c!
The Christmas movie season is upon us! Holiday for Heroes premieres next Friday night on Hallmark Movies & Mysteries! #hallmarkchristmasmovies #premiere #christmasmovies