Photo Gallery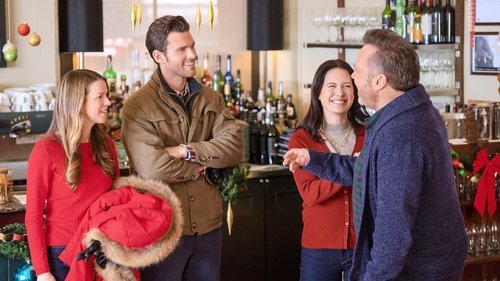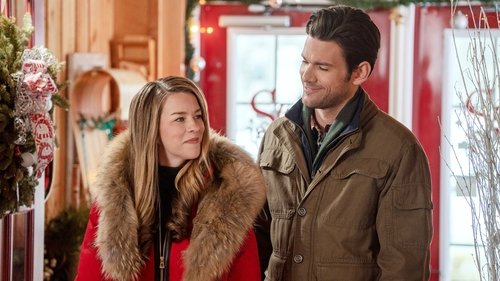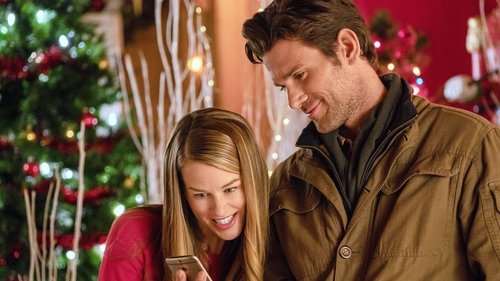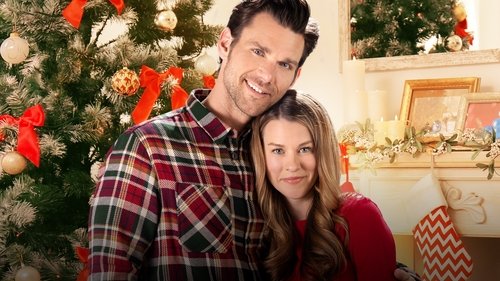 When Belinda @ItsMeKimShaw heads to her hometown for Christmas, she has no idea this will be a season that changes her life. Catch all of the Christmas magic on Sunday when #ChristmasScavengerHunt premieres at 8pm/7c! 🎄#CountdownToChristmas
Grab your hot cocoa and @Hallmark blanket and snuggle in this Sunday for a brand-new #CountdownToChristmas premiere that you're not going to want to miss! Catch #ChristmasScavengerHunt Sunday at 8pm/7c!
Oh #Hearties 🙋‍♀️ #Repost @hallmarkchannel with @repostsaveapp ・・・ Old traditions, old flames, new emotions. See Belinda @ItsMeKimShaw and Dustin's @Kevin_McGarry_W story unfold in the #CountdownToChristmas premiere of #ChristmasScavengerHunt on Sunday at 8pm/7c! 🎁
❤️🎄 A little to not only make him work for that big gift but also practice his #reading skills. Finished off the morning with some mini M&M pancakes 🥞 & now he's working his way through trying as many of his gifts as possible right away 🤣😂 like most kids. And I'm getting some rest before I go into work shortly because I was so excited for today, I could barely sleep last night 😅 Hope everyones day was just as wonderful! 👍🎁☃️ #lazybonezyoga #bestmomever #spoildboy #greatestkid #christmasmorning #nintendoswitch #nintendoswitchgames #nofilter #dontforgettoswipe➡️
When @thetomarnold found out my wife and I share a guilty pleasure: @hallmarkchannel #ChristmasMovies, he told me he has a NEW holiday movie hitting Hallmark on November 3rd. It's like nothing you've ever seen before... A big city girl goes back to visit her widower father in her small hometown. Her jerky big-city boyfriend soon follows, but dad's handyman helps show the girl that the charm, sense of community and the slower pace of a small town trumps the skyscrapers, pollution and rat-race of urban life. ... Hmmm. Okay, so you HAVE seen it before, but if you're like my wife and I, you'll watch anyway! (Don't judge us, we all have our vices, besides--Tom Arnold!) #ChristmasScavengerHunt See Tom Arnold at @spokanecomedy tonight! #Christmas #TomArnold #Movies #TV #comedy #comedians #standupccomedy #funnypeople #HallmarkChristmasMovie #Hallmark
Some wounds never fade, but neither do some loves. Watch Belinda @ItsMeKimShaw and Dustin @Kevin_McGarry_W reignite an old flame in the #CountdownToChristmas premiere of #ChristmasScavengerHunt this Sunday at 8pm/7c!
We have our 15th winner, congratulations @briannad963 🎉 🎈she and her crew will be enjoying some of the best chocolate milk know to mankind, thanks for supporting Bonzi's @atbonzis 16th clue coming soon #Christmasscavengerhunt #jointhefun #bonzis #sunnysidewa
Join us tonight at 6pm at the brewery for a🎄holiday scavenger hunt 🎁!!! There will be prizes for the top 3 most festive runners, prizes for the team who completes most or all of the scavenger hunt challenges, and, of course, there will be $3 pints and @motacoschurros following the run!!! 🏃🏼‍♂️🎄🏃🏼‍♀️🍻 🏃🏻🎄 🏃🏽‍♀️#CHBRC #runclub #runfayetteville #earnyourbrew #columbushousebrewery #tacotuesday #runnersofinstagram #runnerscommunity
Wasn't the kick-off of the #CountdownToChristmas season amazing?! Relive all of the magic from Christmas Wishes & Mistletoe Kisses with this recap episode with @TheBubblySesh! Listen in now! 📻#MistletoeKisses
'Tis the season, #Hearties! #CountdownToChristmas and #MiraclesOfChristmas are starting and we'll be highlighting some of the films that include the #WhenCallsTheHeart cast! Be sure to check out @kevin_mcgarry_w in #ChristmasScavengerHunt! This one airs Sunday, November 3rd on @hallmarkchannel! Mark your calendars! 🎄
We have our 16th winner, congratulations @ameliarodriguezgill 🎉 🎈hope you enjoy the sweet jalapeño kettle popcorn, thanks for supporting Bonzi's @atbonzis 17th clue coming soon #Christmasscavengerhunt #jointhefun #bonzis #sunnysidewa
We can't end Thursday without doing a Throwback Thursday! Here we have our fearless leader searching for her Christmas present a couple of years back. Scavenger hunts are always fun! #wemakeyouworkforit #bosslady
So we weren't exchanging gifts this year because we went Disneyland instead. @born.king.of.aces tells me Christmas Eve eve that he may have gotten me a little something. This was no little something. I was sent on a scavenger hunt, finding Funko POP characters from @disneyaladdin, my favorite movie. Each character giving another clue leading to a new character, ending with tickets to @sacmusicals Aladdin production on my 30th birthday!! Orchestra seating!! This man spoils the hell out of me!!! Ahhhhhhh!! I'm in freak out mode!! Thank you so much babe!!! #spoiled #merrychristmas #aladdinthemed #aladdinthemusical #sacbroadway #dirty30
Full Moon Christmas Eve Scavenger Hunt!!! Thank you Papa for this year and ALL the many years that came before!! ♥️🎄♥️🎄 . . #papaisthebest
he's my lil cotton-headed ninny-muggins♥️Merry Christmas, everyone!🎅🏼 #santababy #merrychristmas #christmasscavengerhunt
This Sunday Nov 3rd join me and @itsmekimshaw in watching👀 Christmas Scavenger Hunt at 8pm on @hallmarkchannel in the US and @w_network in Canada.🌲 Kim was great to work with!❤ You will love this fun family friendly movie! It is nice when I work on a project I can actually watch lol 🤪🤭😘 . . . #mattraymond #kimshaw #hallmarkchristmasmovies #christmas #movie #tv #wnetwork #blessed #fun #family #younghollywood #film #countdowntochristmas
Dustin @kevin_mcgarry_w thought he was over his ex-girlfriend, but when she returns back to their hometown for the holidays, they are paired together for the annual Christmas scavenger hunt. Will sparks fly once more? Watch #ChristmasScavengerHunt when it premieres this Sunday at 8pm/7c! #CountdownToChristmas
We had so much fun on our Christmas scavenger hunt while also candy cane bombing our neighborhood! We had a checklist with different things to find like a snowman, Reindeer, santa and other christmas things. To spice it up and make it even more fun we decided to drop candy canes along the way! We left a candy cane with a little note that said "You've been candy cane bombed! -The Fionda's :-)" on our neighbors doors and all the houses that had decorations on them. We even hit a few cars! 😁 Aubrey had such a blast with thiiis!!! #MerryChristmas #CandyCanes
Canadian 🇨🇦 #Hearties #Hallmarkies #CountdownToChristmas starts this Saturday on @w_network Watch #WCTH #MountieNate @kevin_mcgarry_w in #ChristmasScavengerHunt 🎄🎁 #WhenCallstheHeart #KevinMcGarry #Repost @w_network ・・・
One weekend, two amazing premieres! Grab your snacks and get ready for two all-new movie premieres, beginning with #MerryAndBright tomorrow night at 8pm/7c and #ChristmasScavengerHunt premiering Sunday night at 8pm/7c! See you there! #CountdownToChristmas
Old traditions, old flames, new emotions. See Belinda @ItsMeKimShaw and Dustin's @Kevin_McGarry_W story unfold in the #CountdownToChristmas premiere of #ChristmasScavengerHunt on Sunday at 8pm/7c! 🎁
#kpop #bighit #bangtansonyeondan #bts #jin #yoongi #suga #hoseok #jhope #namjoon #rm #taehyung #v #jimin #jungkook #btsrun #ep32 #vlive Bts subs that seem fake but are actually true😂(lmao) 💜✌💜
We split into teams of 2 and took selfies with everything on this scavenger hunt list within 1 hour. #winning #otherteamshadourkids #christmasscavengerhunt
Friday was the Christmas Scavenger Hunt extravaganza, and it was everything ❤️ Santa left riddles that led us to drop off our family famous muffins at the fire station, needed supplies to our local county animal control, and more. We even got a private tour and ride on the local fire engines and the chance to love on the adoptable puppers, one of which I am currently campaigning for transport. My kids couldn't have been more excited! I CANNOT thank my sister enough for the clues that my took my kids on a magical adventure, the volunteer fire dept that allowed us to all be kids for the morning and share Santa's clues, @sumnercountyanimalcontrol who took the time to help pass out my kids solve their riddles and visit with pups. It is so easy to get caught up in the holiday stress and let anxiety take over, but when you refocus on what's important you get to see the magic unfold before your eyes. So check in with yourself over the next few days... And make sure what you are panicked over are the right things. Don't miss what matters ✨ . #sistersarethebest #giveback #chocolatechipumpkinmuffins #diyparkingspots #operationrescuePoppy #iloveher #nosoundmypuppyvoiceisannoying #animallovers #nokidsonthisinsta #christmas #kidsactivities #thankyou
New video just went up! Click the link in our bio! 😎#freddienoahvlogs #youtuber #ripndip