Photo Gallery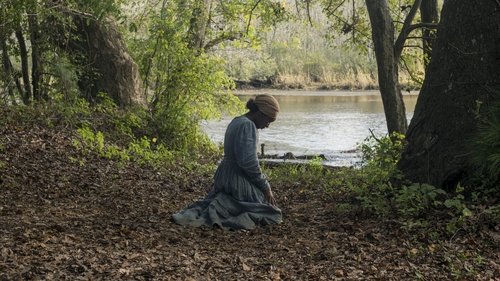 Harriet Tubman is one of the most iconic women in history, and definitely was a living Statue of Liberty in her time freeing dozens of slaves. Flash forward to present day and you cannot speak on annals of American History, especially Black History, without her name coming to forefront. Thus, it is no surprise an epic biopic, Harriet, is soon to be in theaters everywhere all thanks to the hard work and vision of one woman and director, Kasi Lemmons! @kasi_lemmons Special thanks to @kontrolmag ————— Read more at bit.ly/HeyMikeyATL_KasiLemmons-Harriet #Movies #MovieReview #Interview #KasiLemmons #HarrietMovie #HarrietTubman #Harriet #HeyMikey #HeyMikeyATL #kontrolmag #atlantablogger written by @heymikeyatl #MichaelJfanning #Mikey #radiopersonality
IDA is hosting a FREE Screening of #HARRIET on November 7th, from 6 PM to 9 PM! Based on the thrilling and inspirational life of an iconic American freedom fighter, HARRIET tells the extraordinary tale of Harriet Tubman's escape from slavery and transformation into one of America's greatest heroes. Her courage, ingenuity, and tenacity freed hundreds of enslaved peoples and changed the course of history. The screening will take place at CinéArts Palo Alto and will be folllowed by a conversation with producer Debra Martin Chase. Transporation and tickets will be provided. Free roundtrip shuttle bus will depart from the Faculty Club, 439 Lagunita Drive, Stanford at 5:00 PM. First-come, first-served. For more info, click on bio.
#Repost @bet: Paying tribute to a true superhero! #HARRIET is in theaters November 1 starring @cynthiaerivo, @leslieodomjr, and @janellemonae. Tickets are on sale now.
👉🏾Us👈🏾 (in Atlanta) + All Y'all 🙋🏾🙋🏿🙋🙋🏻🙋🏽🙋🏼 (also in Atlanta) + Ms. Tubman💪🏾 (on screen) + The Movies📽🎞 ('bout time) + this weekend... Meet us for an epic screening and powerful discussion of this incredible movie as we, The Freedom Team @freedomteam2020, pay homage to Mama Harriet (because we still don't have $20 bills bearing her likeness, *side eye to Steve Mnuchin*) this opening weekend (because we need to support great films so we get more great films). We've linked up with the lovely @devine_soul_ (see video) & GSU's Black Graduate Student Association to make this happen, and you're invited. DM me for details 🤗 File under: #MeetUsAtTheMovies #HarrietTubman #harriettubmanmovie #Harriet #HarrietMovie #BeFreeOrDie #TheFreedomTeam #FreedomTeam2020 #FinanceYourFreedom #BlackExcellence #GSU #GeorgiaStateUniversity #georgiastateuniversitygrad
Do Yourself A Favor And Go See This Movie!! It's a masterpiece! Not just your typical "slavery" movie..but it's about strength, power, determination, and victory!! #excellence #hollywood #oscar @cynthiaerivo is brilliant
👀 #grandpuppy #harriet
STAND UP! @cynthiaerivo I LOVE IT!!🔥🔥#Harriet
Last week, a few of our crew had the chance to meet @kasi_lemmons of @harrietfilm as well as watch the film. Swipe to see part of the Q+A. . . . . #phillyblackbloggers #blackbloggers #blackcreatives #blackwriters #blackbloggersunited #browngirlbloggers #blackblogger #blackculture #blackgirlswhoblog #blackcontentcreators #Melaninbloggers #blackswhoblog #blackcreatives #philly #phillybloggers #phillyblogger #harriet
HARRIET...fearless, powerful, determined, and resilient! Screening @natgeo ...a must see! #iworkatnatgeo #foxnoirdc #celebratewomen #harriet
#unicornshoes #unicorn #sneakergang #crochet #hooker #rainbows #skittles #crochetaddict #nothingbutcrochet #crochetforever #crochetsneakers #unicornsandfairies #shopnow #ordernow #gegicolorcollection #kidsshoes #adultshoes #housewear #2020gear #Newwave #harriet
Mitchell Hoog slaying the red carpet last night at his LA premiere of "Harriet." 😍 . . . #focusfeatures #redcarpet #redcarpetstyle #getty #gettyimages #slay #looks #actor #model #fordmodels #pr #publicrelations #iconpr #wednesday #killingit #fashion #mensfashion
Be Free Or Die... come check out Harriet opening this Friday, 11/1/19 @sunvalley14cinemas .... 💜🍿📽🎞🎬💜 #Harriet #HARRIET #freedomfighter • • • • • Based on the thrilling and inspirational life of an iconic American freedom fighter, Harriet tells the extraordinary tale of Harriet Tubman's escape from #slavery and transformation into one of America's greatest #heroes. Her courage, ingenuity, and tenacity freed hundreds of #slaves and changed the course of #history. #movietheatre #indiantrail #nc #movietheater #indiantrailnc #openingday #historymovie #harriettubman
#CynthiaErivo brings an American icon to life in #Harriet, arriving at SELECT #AllenTheatres THIS FRIDAY (11/1)! Get tickets:
Even though some of y'all already guessed it, I met @janellemonae last night at the Premier of #Harriet 🤯🤯🤯. She is such a beautiful soul inside and out! 📸 @cvonparchman #iamtiap #doppleganger #6xentertainment
On duty tonight. #filmcritic #moviereview #timestalks #cynthiaerivo #leslieodomjr
#HARRiET 🎥 🎥 🎥 #FlorenceGouldHall #NYC #film #HARRiETfilm @harrietfilm #HBO
Last night at the LA premiere of Harriet. One of their goals with the film was to portray Harriet Tubman as the real-life superhero that she was. The audience broke out in to applause multiple times and Cynthia Erivo's performance was incredible. Congratulations on an extremely moving, powerful film @kasi_lemmons.
advance screening 🎬 what an incredible story, fantastic film; many thanks 🙏🏾 . . . #harriettubman #film #screening #atlanta #redcarpet #content #naturalista
#cynthiaerivo in #marcjacobs at the premiere 👍or👎?
Actress #CynthiaErivo posed on the cover of @variety magazine in #Balmain . Thoughts? 📸: @gizellehernandez / Republication | Styled by: @jasonbolden ___________________________________________________________ #RedJacketDaily #Fashion #Style #Beauty #FashionBlog #FashionBlogger #BeautyBlogger #BeautyBlog #StyleBlog #StyleBlogger #BlackGirlMagic #BlackGirlsBlog #BlackBloggersClub #BlackBloggers #BlackBloggersUnited #InstaStyle #InstaFashion #WomensFashion #BeautyInfluencer #StyleInfluencer #FashionInfluencer #InstaFashion #InstaStyle #WomensFashion #MensFashion #Repost #BlackBusinessNetwork #Harriet
This Affair is Sold Out! Time : October 31, 2019 12:27pm EST. Text Message: "Good afternoon, Mama Doll! I hope all is well. I wanted to reach out and thank you for supporting our Top Teen's Blue Carpet Premiere! At this time we are sold out! We look forward to seeing you and your group [The Black Dolls /The Black Doll Affair] group on Saturday!" -Top Ladies of Distinction Dolls, please note: At this point, payments made to the provided PayPal link ticket link, will be considered a donation to the "Top Teen" organization. 🖤 #blackdollharriet #harriettubman #harriet
'Harriet' the true story of the heroic freedom fighter is arriving in theaters November 1st! #Harriet
The guy everybody loves Omar Dorsey aka Queen Sugar's Hollywood talks about his bad boy role in @harrietfilm in theaters tomorrow! Check it out at #firstladyb.com . . #omardorsey #queensugar #hollywood #decatur
#asbcHBCUFest founder, Ms. Vance Davis, and her son, Vann - who serves as one of our VPs - make their appearance in the movie, #Harriet. Its in theaters tomorrow. Congrats Vance and Vann!
Reposted from @cynthiaerivo (@get_regrann) - Thank you @bet for the opportunity to pay tribute to a true superhero! #HARRIET is in theaters November 1 with yours truly, @leslieodomjr, and @janellemonae! Tickets are on sale now!
RING THE ALARMS! This weekend, the FIRST motion picture film about Harriet Tubman, the patron saint of BY ANY MEANS NECESSARY, hits theaters! And this @harrietfilm is important. Harriet embodied the fight, unapologetic about what it would take to get free. People need to really know her heroic story. And I'm proud of my friend, the amazing @cynthiaerivo for embodying her, accompanied by great performances from @janellemonae & @leslieodomjr. • In celebration of #Harriet, I've bought out a theater in Greenbelt, MD, on Saturday, November 2 at 7:30pm, for a showing. Tickets are first come, first serve. AND I am encouraging people to walk to the theater, as the brilliant women of @girltrek are encouraging us all to get healthy by mobilizing 1,000,000 Black women to walk in honor of Harriet. • My sisterfriends @badassboz @jessomatt @thebudgetnista @luvvie and @justeenahoh have also secured theaters in various cities around the countries, so you can go in your area. Check out their IG pages for those details (LA, Chicago, Harlem, New Jersey). Let's galvanize for Harriet and her epic story to continue to make history! #WAVsForHarriet
Them darn Anglo Saxons 😤 #fortheculture #blacklivesmatter #ninasimone #1619 #blackandproud #blackfolks #singersongwriter #indieartist #northcarolinamusic #indiemusic #charlottesinger #greensboronc #charlottemusic
Got our Timbs kicked up and ready for the movie to start. #Harriet.
Tip on the Tight Rope baby...whether I'm high or low #halloweencostume#janellemonae#blackgirlmagic#hiddenfigures#pepsi#covergirl#harriet
Harriet Tubman, a real-life superhero. Discover her story in theaters November 1st. #HARRIET