Photo Gallery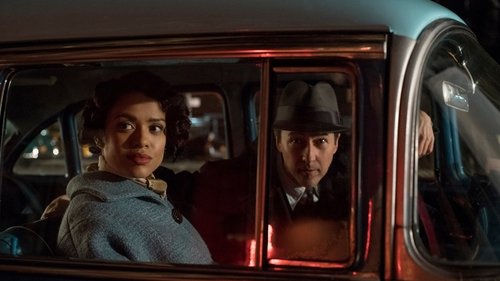 #Repost @motherlessbklyn with @make_repost ・・・ Stunning performances from an all-star cast. Edward Norton, Gugu Mbatha-Raw, Alec Baldwin, and Willem Dafoe star in #MotherlessBrooklyn, only in theaters November 1.
Highly Recommend #rp @motherlessbklyn #MotherlessBrooklyn is unlike anything in cinema right now. See it only in theaters November 1.
Edward Norton gives a high-wire performance in #MotherlessBrooklyn. See it for yourself - only in theaters November 1. Get tickets now: Link in bio.
@theststyle @gugumbatharaw looking fierce and glamorous. #gugumbatharaw #themorningshow Photo @jackie_nickerson Styling @stella_greenspan Hair @sapongjohnnie Manicure @michellesaundersjames Make Up @nickbarose for @armanibeauty @exclusiveartists
Preview: Coming soon "Motherless Brooklyn" from Writer/Director Edward Norton, a detective with Tourette Syndrome working a murder, stars Bruce Willis, Gugu Mbatha-Raw #Trailer #MotherlessBrooklyn Get the details here: https://redcarpetreporttv.com/2019/10/27/preview-coming-soon-motherless-brooklyn-from-writer-director-edward-norton-a-detective-with-tourette-syndrome-working-a-murder-stars-bruce-willis-gugu-mbatha-raw-trailer-motherlessbrooklyn/
#Repost @motherlessbklyn • • • • • • Edward Norton gives a must-see performance in #MotherlessBrooklyn, only in theaters November 1.
Rounders 2, coming to theaters this Christmas, in which Matt Damon's character falls down a mine shaft and I can't save him but I can sure play Canasta! Ed Norton talks all about it and also about his amazing new film Motherless Brooklyn which he wrote, directed and starred in. Tune in to @offcamerashow @audiencenetwork this Monday! #ednorton #offcamera
Hey look - it's Ed Norton! Thanks to @SFFILM and @SFJAZZ for bringing @edwardnortonofficial to SF to screen @motherlessbklyn. . The film, which Norton wrote, directed and gave one of his career best acting performances in, is a fascinating noir starring many of the best actors of our generation - a film in the same vein as the classic Chinatown. . Personal note: It's always so gratifying when one of your heroes does a public Q&A and confirms what a thoughtful, mindful and kind person he is. Kudos Mr. Norton. 🙏🏼🎥 . #SFFILM #SFJAZZ #MOTHERLESSBROOKLYN
🎊[Pre-order] MOTHERLESS BROOKLYN movie poster. 👉BASED ON PRE-ORDER ONLY 👉Price : S$40.00 👉Version : Final 👉Type : Double-sided 👉Size : 27 X 40 inches 🎉www.posterhub.com.sg🇸🇬 🎉Click link in bio (Instagram) 🇸🇬 . . . . . . #posterhubsg#poster #postershop #moviecollection #movieposter #filmcollection #filmposters #collection #moviememorabilia #collectibles #moviecollectibles #walldisplay #wallhanging #homedecor #giftideas #gifts #new #preorder
🗽 #EdwardNorton gives a "riveting performance" in #MotherlessBrooklyn. See him alongside #BruceWillis and #WillemDafoe THIS THURSDAY at #VOXCinemas. Stay tuned for advance tickets at www.voxcinemas.com or the VOX app. #MotherlessBrooklynatVOX 🎥🍿
Soooo many screenings I can't keep up! But want to enthusiastically share how impressed I am with Ed Norton's superb Motherless Brooklyn. Ed not only stars but directed, wrote & produced. It's in theaters Nov 1st. A lovely afternoon hosted by the incredible @hawkkoch whose book 'Magic Time: My Life in Hollywood' is out in two weeks! … Enjoyed sharing the day with Willem Dafoe, Candy Clark, new friend Maria Conchita Alonso, and Coaster director/writer/producer @amossussigan... I really can't say enough about all of these talented people and I thank Joshua Jason and @alvarcarretero for a marvelous event and bringing us all together with much to smile about (photos by Amos!) @motherlessbklyn #warnerbrotherspictures @edwardnortonofficial @joshuajasonpr #mariaconchitaalonso @coastermovie #newmovie #newfilm #goseeit
Recommendation: Coming To Theaters in November. ~~~ The ghosts and goblins may be out to play, but not everything hitting theaters is out to spook you. In fact, as we switch over to November, the films hitting theaters are a little more contemplative and character-driven, rather than all about that spectacle. Certainly helps that Award Season is just revving up and many of the films in contention are rolling out. To help you sort through the variety of films coming to your local cinema, here's a short-list of *26 films*. . . . . . #21Bridges #ABeautifulDayintheNeighborhood #ArcticDogs #CharliesAngels #ColdBrookMovie #DarkWaters #DoctorSleepMovie #FordvFerrari #FrozenII #Harriet #HoneyBoy #KnivesOut #LastChristmas #LoveIsBlind #Midway #MotherlessBrooklyn #PlayingwithFire #QueenandSlim #TerminatorDarkFate #TheGoodLiar #TheIrishman #TheReport #TheTwoPopes #TheWarriorQueenofJhansi #Waves #‪WhiteSnake‬ #intheaters #comingsoon #movies
Apparently the casting call for this movie is "males with anger management issues". #anger #angermanagement #hollywood #castingcall #casting #castingdirector #movie #boxoffice
Another week another FML podcast! This episode covers new releases like #TerminatorDarkFate, #MotherlessBrooklyn, and #Harriet and recaps current stats and standings. Listen with the link in our bio or wherever you find your podcasts.
It was such a treat seeing @gugumbatharaw dazzle the Hollywood red carpet of @motherlessbklyn. We're so proud to be producing this incredible and imaginative film and can't wait for opening day this Friday! #MotherlessBrooklyn
Glow Onward to the USAFilmFestival in Dallas, Texas seeing @motherlessbklyn and cannot wait! #usafilmfestival #anjelikafilmcenter #dallas #dallastexas #supportfilm #movies #storytelling #actor #actorslife🎬
Tráiler. En DOS DÍAS podrás ver solo en los cines, protagonizada por Edward Norton, Bruce Willis, Gugu Mbatha-Raw, Alec Baldwin y Willem Dafoe. . . #follow #followme #follow4follow #Like4Like #likeforlike #instalike #Instagram #instalike #repost #instadaily #style #instalike #fitness #tagsforlikes #f4f #foodporn #sky #dog #vsco #l4l #halloween #oct #celebrate #october #fashion #espectaculos #travel #selfie #celebridades_latinoamerica #comment #celebbirthday
#Repost @motherlessbklyn • • • • • • Go behind the scenes with Edward Norton and the cast of #MotherlessBrooklyn, only in theaters Friday. Get tickets now: LINK IN BIO
@GuguMbathaRaw's gown for the Motherless Brooklyn premiere is what @gucci dreams are made of. 💫
Breaking News! Queens park renamed after FDNY firefighter Michael Davidson who was killed On Set Of 'Motherless Brooklyn'.