Photo Gallery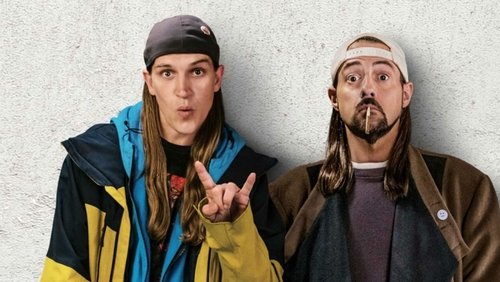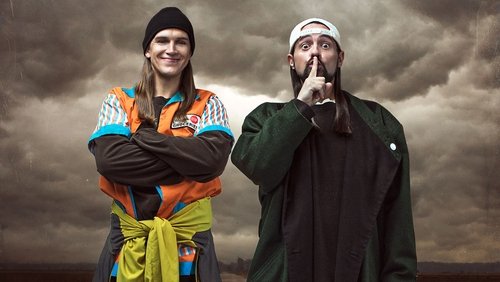 If you are a current Legion M investor, don't forget to sign up for your chance to go to the #JayAndSilentBobReboot premiere this Monday, October 14! This ticket giveaway is exclusively available to current Legion M investors, who are able to make it to Los Angeles by Monday for the premiere. Sign up now via our link in bio!!
The fine folks at @Saban_films put up a l'il outdoor advertising for @jayandsilentbob Reboot, so I took my kid and co-star @harleyquinnsmith to the Valley (Magnolia and Van Nuys) and snapped some selfies! I love a movie billboard, and I've only ever had 3 in Los Angeles: one for Mallrats, one for Zack and Miri Make a Porno, and now this one for #JayAndSilentBobReboot! The release of our film is a bit untraditional, so seeing this roadside barker made me feel like I made a "real movie" too! @wearebond art by @the_hsu held up great in giant form and I couldn't be more thankful to see me and @jaymewes looking out over the Valley, (beside my kid and @jenschwalbach too)! In 6 days, you can come see our new flick on @fathomevents or @cineplexevents screens everywhere (Tickets at the link in my bio)! I love this film and all the people in it, and I hope you will too! #KevinSmith #harleyquinnsmith #jayandsilentbob #billboards #sabanfilms #fathomevents #cineplexevents
Watching #jayandsilentbobstrikeback i really like this movie #stonermovie @jaymewes @thatkevinsmith
Watch out for the #mallrats! JAY AND SILENT BOB REBOOT in theaters 10/15 & 10/17. Get your tickets at FathomEvents.com/Reboot.
@Regrann from @melissabenoist - I've played a few different heroes/villains for DC but getting to play Chronic in the #viewaskewniverse ?! You kidding?! never thought I'd add that to the list and I'm prettyyyy darn excited about it #snootchiebootchies @jayandsilentbob in theaters Oct 15th & 17th SNOOGANS 🙌🙌🙌
Double Feature 10/17... come thru, #Memphis 🎥 🍿 SNOOGANS #jayandsilentbob #jayandsilentbobstrikeback #dadlife
Got in my official @newyorkcomiccon sticker Bluntman & Chronic from the Jay and Silent Bob reboot movie. Would like to get this signed at the roadshow tour but trying to find someone in Tampa going that has VIP that can help out.
Ep 76 panel 3 #starwars #kids #comics #fun #dolls #chewbacca #reboot #jayandsilentbob #kevinsmith
Oh Hell yes!!! #snoochieboochies #jayandsilentbob #jayandsilentbobssecretstash #bluntmanandchronic #funko #funkopop #kevinsmith #jaymewes #jayandsilentbobreboot
They're so adorable ugh, and they look so happy playing these characters 😭♥️♥️♥️♥️ #melissabenoist #chriswood #Melwood
The cherry on top of all of #lacomiccon2019 not only did I get a photo op with the legend himself @thatkevinsmith ....but he signed my bluntman and chronic @originalfunko.....also this man was a very close friend to @therealstanlee so this will be the closes I will ever get to meeting the man @therealstanlee #lacomiccon2019 #funkopop #jayandsilentbob #bluntmanandchronic (The last 2 pics is me bowing down to him)
You know, there's a million fine looking women in the world, dude. But they don't all bring you lasagna at work. Most of them just cheat on you.
What a great day yesterday! Loved seeing a couple of my favorite celebrities yesterday at @comicconla ! I am so excited for the upcoming movies! . . . #lacomiccon #comiconla #losangelescomiccon #zombieland2 #doubletap
Alyssa Jones is back! That's me! Go see #JayAndSilentBobReboot in theaters nationwide with @fathomevents October 15th & 17th. Get tickets here: https://www.fathomevents.com/events/jay-silent-bob-reboot @jayandsilentbob jayandsilentbob
"BRING IN THE CHICKENS" was a quote I was hilariously unprepared for outside the #CockSmoker set (which replaces @rstvideos) featured in Jay & Silent Bob Reboot. 🐔🐔🐔 @thatkevinsmith @jaymewes @comicconla @legionmofficial
This is probably one of the funniest'realization' scenes ever lol. Cannot wait to see the new movie 😊
Two. More. Days. #snoochieboochies #ivewaitedyearsforthis
Thank you #lacomiccon ! I had an amazing time and California really brought some awesome #cosplay !!! #shehulk #captainmarvel #harleyquinn #gambit #poisonivy #staticshock #zombie #rocketeer #hulkbuster #quickstop #comiccon #california
This weekend I am giving thanks for @thatkevinsmith and @jaymewes giving us #jayandsilentbob What most people don't know is that Kevin Smith is the reason my husband and I are together so thanks again for @b_a_mooracus #jayandsilentbobrestrikeback #bluntmanandchronic
@thatkevinsmith and @jaymewes doing one of the coolest photo shoots ever! #lacomiccon #kevinsmith #clerksIII #jayandsilentbobreboot
Wonderful and emotional morning watching Kevin Smith and Jason Mewes get stoned in a different way than normal.... . . . * #kevinsmith #jasonmewes
So excited for this, long time fan of Kevin Smith and watched the first movie with my Dad and Brother in theaters almost 18 years ago. #fathomevents #thatkevinsmith #jasonmewes
A HUGE congratulations to @thatkevinsmith and @jaymewes for all of their achievements and accomplishments in filmmaking now recognized at the hand-printing ceremony at @chinesetheatres with @legionmofficial ! 🥳 🎉 🎊 . . . . #jasonmewes #jayandsilentbob #jayandsilentbobreboot #clerks #silentbob #kevinsmith #kevinsmithmovies #legionm #legionmofficial #sdcc19 #sdcc #sandiegocomiccon2019 #sandiegocomiccon #comiccon #bluntmanandchronic
Soooo many more pictures to post, but I'm so tired after working my first ever #lacomiccon. Needless to say I had a blast being #venomblackcat and #domino from #deadpool2. I met a real life superhero and overall cool person @thatkevinsmith aka #silentbob, he's the nicest person ever and even told me I could be in #clerks3 if I somehow make it Jersey lol. Hey at least I shot my shot and I can't wait to see #jayandsilentbobreboot! Anyone that knows me knows that his movies are such a big part of my life and definitely my favorite of all time 💜 My first time cosplaying was a fun experience as well shout out to all the #blackgirlcosplayers and all cosplayers of color. I used to think I could never fit in or feel comfortable in place like #comicon but now there's so much more #herosofcolor and it's so cool that kids are going to grow up with so many different #superheros to look up to💛 Anyways back to real life, thanks to everyone who made my first con a great experience!
Snoochie Boochies! Jay & Silent Bob Reboot hits theaters tomorrow! Get your Reboot swag and more here at the Secret Stash: *Link in Bio* . . . #jayandsilentbob #jasonmewes #kevinsmith #secretstash #jayandsilentbobssecretstash
On the left is me in the classic @thatkevinsmith movie Dogma. On the right is me playing the same character 20 years later, but this time I actually have lines in #JayAndSilentBobReboot which is in theaters October 15th & 17th with @fathomevents How many other people get to play the same character decades apart? A few, sure, but not many.
Snootchie Bootchies! (@thatkevinsmith told me to create something today - so I did. #jersey represent!) . . . #jayandsilentbob #jayandsilentbobstrikeback #jayandsilentbobgetold #jayandsilentbobssecretstash #viewaskew #viewaskewniverse #kevinsmithmovies #kevinsmith #director #jasonmewes #jaymewes #mewes #art #artwork #draw #artoftheday #cartoonoftheday #jayandsilentbobssupergroovycartoonmovie #sketch #sketchoftheday #sketches #ink #inked #inkedgirls #stoners #fanart #artcommunity
Crazy morning at TCL Chinese Theatre, great to meet @thatkevinsmith @jaymewes congrats guys 🙌 🙌 #tclchinesetheatre #hollywoodboulevard #hollywood #kevinsmith #jasonmewes #benaffleck #jayandsilentbob #dogma #chasingamy #mallrats #walkoffame #walkoffamehollywood #travel #roadtrip #usa #travelgram
Today was the weirdest, most wonderful day of my entire 25 year career! A quarter century after CLERKS debuted, @jayandsilentbob added their hand and feet prints to the legendary courtyard outside the most famous movie theater in the universe: the @chinesetheatres in Hollywood, California! This was never meant to be. I'm still not convinced they don't have me confused with Kevin James. But 40 years after my Mom and Dad took me, my brother and my sister to the Chinese to see the stars, we were all together again, back in the courtyard, an urn carrying what was left of my Father. 40 years ago, Dad said to me "Maybe *you'll* be here one day." He had no idea how right he was. Thanks to our boy @benaffleck and our girl @harleyquinnsmith for the beautiful intros, Elie and Lisa at the #tclchinesetheatre for letting us into a very exclusive, star-studded club, and @jordanmonsanto for working so hard to make it all happen! But biggest thanks go to @jaymewes - a true American original whose unique, hysterical take on the world (and whose uncanny ability to invent magic words like "Snoogans") not only got us into the movie biz, but also but also cemented our characters #jayandsilentbob in Hollywood history as well! Literally! At the last minute, I pressed Dad's urn into the cement next to my imprints - because even though he's not with us anymore, Dad was still a big part of today. I found my rainbow connection, Pop - just like the lovers, the dreamers, and you! TOMORROW and THURSDAY #JayAndSilentBobReboot is playing in a theater near you (tickets at the link in my bio)! Photos by Bob Freeman, staff photographer of the TCL Chinese Theaters! Black and white pics by @bumpinfresh! #KevinSmith #JasonMewes #hollywood #harleyquinnsmith #benaffleck #jordanmonsanto #graumanschinesetheatre
#snoochieboochies #jayandsilentbob #clerks #clerks2 #mallrats #jayandsilentbobstrikeback #kevinsmith #jasonmewes #heterosexuallifepartner #zombiepubcrawl #zpc2k19 #zpcmpls