Photo Gallery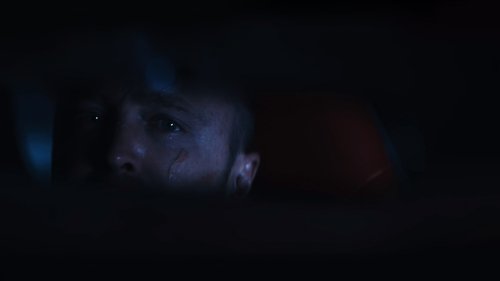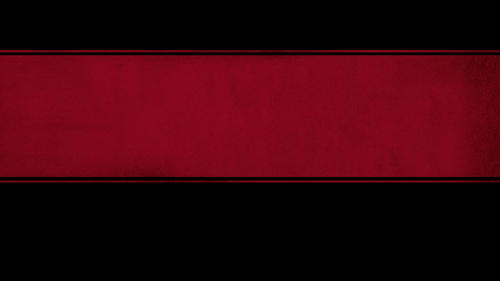 Don't miss El Camino: A Breaking Bad Movie, starring @aaronpaul showing for one weekend only, October 11-13 @cinema_arts - - - - #breakingbad #jessepinkman #aaronpaul #elcamino #netflix #movies #movie #breakingbadmovie #longisland #longislandny #huntingtonny #huntington #cinema #film #films #stonybrookuniversity #stonybrook #northport #commack #adelphi #cult #breakingbadfans
Call the number. 😎 #NYCC #NYCC19 #ElCamino #ElCaminoABreakingBadMovie
Breaking bad sketch #walterwhite #breakingbad #jessiepinkman #briancranston #sketch #graphitedrawing #fanart #elcamino #graphitepencil #sketchesofinstagram #aaronpaul #sketchbook #yellowboilersuit #pencilsketch #dailysketches #cookingmeth #elcaminoabreakingbadmovie
#Heisenberg x #Joker
El Camino: A Breaking Bad Movie | Official Trailer | Netflix • The next chapter begins. @aaronpaul is back as Jesse Pinkman in #ElCamino: A Breaking Bad Movie, directed by Vince Gilligan. On @netflix and in select theaters October 11.
Only 5 more days before El Camino: A Breaking Bad Movie - Release Date #ElCaminoABreakingBadMovie⠀ ⠀ 👇👇 Visit the website to see the LIVE countdown⠀ 🕒 YourCountdown.To/el-camino-a-breaking-bad-movie
Breaking Bad Season 2 #review #breakingbadfans #walterwhite #elcamino Breaking Bad hits another win with an equally great, if not better, second season. We see Walt dealing with further misadventures with the drug business as well as slowly beginning to become addicted to his line of work, along with characters like Jesse and Hank going through adventures of their own. A lot of season one's strengths are amplified, this time it's not just Walt who goes through an sensational character arc, Jesse is pretty much the centre piece and heart of this season. Though Walt is still the protagonist, the development primarily belongs to Jesse. He turns from an idiotic, but loveable delinquent into a vulnerable, emotional, even heroic human being. Aaron Paul is on fire here and he delivers some of most emotional scenes of the whole show, one being a full episode dedicated to Jesse on a mission and the ending of the season. A lot of that has to do with the introduction of Jane, played by Krysten Ritter, Jesse's eventual love interest. And Hank becomes a much more layered character than first time round; he's not just the narcissist joker, the writers make him vulnerable and shell shocked. Of course Walt is given great stuff to do, as we see his drug manufacturer persona (the Heisenberg persona) start to increase. But it's definitely a Jesse and Hank season. The intensity is also topped. The first five episodes are so dramatic and ferociously intense and exhilarating. Another amazing episode involves just Walt and Jesse get stuck in the RV they cook meth in and of course episode twelve which involves one of the most important and devastating moments in the saga. And we get the introduction of one of the best villains in tv, Gustavo Fring, portrayed masterfully by Giancarlo Esposito. If I did have one con, it's that the season ended on an extremely weird and anticlimactic note. There's a sequence set up from episode one, but ends with no real consequences. It isn't bad, and in a way in acts as a foreshadow for Walt's destructiveness, but it's definitely the worst aspect of the whole of Breaking Bad. Overall, another masterful season from the greatest show of all time!
The Plaza Theatre is super excited to bring you EL CAMINO: A BREAKING BAD MOVIE! ONE WEEKEND ONLY! Fri (10/11): 7:00pm, 9:30pm Sat (10/12): 7:00pm, 9:30pm Sun (10/13): 7:00pm, 9:30pm El Camino: A Breaking Bad Movie follows Jesse Pinkman (Aaron Paul) after the series finale and is written and directed by showrunner Vince Gilligan. Don't miss your chance to see this on the big screen! . . #plazaatlanta #plazatheatre #atlanta #atl #weloveatl #film #gafilm #cultfilm #cultcinema #cinephile #cultmovie #movietheatre #breakingbad #elcamino #elcaminomovie #aaronpaul #amc #netflix #elcaminoabreakingbadmovie
Head on over to the Blog of NextBestPicture.com (Link in Bio) to read about our anticipation for the "Breaking Bad" movie "El Camino."
‪El Camino: A Breaking Bad Movie had the car at New York Comic Con #ElCaminoABreakingBadMovie #elcamino @newyorkcomiccon #NYCC #NYCC2019 #NYCC19 #BreakingBad #netflix ‬@netflix
#kirstendunst #kirsten #beautiful #amazing #blonde #sexyblonde #hugetits #busty #milf #sexymom #actress #celeb #instyle #sexystyle #goddess
Follow Jessie's trail and a picture with a El Camino at the @netflix booth at @newyorkcomiccon #nycc #netflix #elcamino #breakinbad #nycc2019 #newyorkcomiccon #newyorkcomiccon2019 #jessepinkman
@breakingbad 🖤@therealkrystenritter x2 last night #iwantthatdress @ilariaurbinati ..makeup by @amynadinemakeup #pamelanealhair
99.1% pure Blue Sky Rock Candy. Thank you for such positive feedback! . . . . . . . . #breakingbad #bluesky #elcamino #rockcandy #candy #vegan #jessepinkman #walterwhite #heisenberg #hankschreider #dea #druglord #breakingbadfan #breakingbadquotes #vegan #veganrecipes #veganrecipeshare #plantbased #wholefoodsplantbased #plantbasedfood #plantbasedfoods #veganyoutuber #rock #bluerock #theblue #heisenbergblue
There we go! I can off one more thing from my bucket list.The greatest actor of TV history ( "for me") . I met with him,he signed my beanie,I watched a movie with him,after that he signed my poster as well.I was just teenage fan at yesterday. THANK YOU MR.WHITE ! I mean MR Cranston ! You are the best ! You are the HEISENBERG! 🤠🤩🤘🏻🧪🦠🚌🙌🏻🔥✌🏻🙃🥇@bryancranston #photooftheday #photo #breakingbad #instagram #instaphoto #legend #bryancranston #heisenberg #saymyname #walterwhite #legend #bucketlist #netflix #elcamino #elcaminoabreakingbadmovie
İyi geceler arkadaşlar. #breakingbad #walterwhite #jessepinkman #heisenberg #bryancranston #aaronpaul #amc #vincegilligan #besttvseries #bestpicture #bestpic #photo #newpost #amfetamin #meth #dizidenkareler
@nocopyrightvideos
Beautiful day for a #scavengerhunt hosted by @aaronpaul #AaronPaul
Jesse : Ahhhhhh wire! Walter : *Stupid Jesse...*
This is me, finally getting around to watching #BreakingBad. Started on 9/3 & 18 days later I'd seen all 63 episodes of one of the greatest shows ever on television. Now I'm all caught up for #ElCaminoABreakingBadMovie, which can't get here soon enough.👍 repost: @ humorandanimals she lays perfectly still like this whenever paw patrol comes on (abeaglenamedboogie IG)
'Like I came to you, begging you to cook meth. Oh, hey, nerdiest old dude I know, you wanna come cook crystal?'...Jesse Pinkman . . Can't wait for El Camino: A Breaking Bad movie, tomorrow! . . . @bryancranston @aaronpaul #breakingbad @breakingbad #jessequotes #moviepremiere #netflixmovies #breakbad #walterwhite #breakingbadfans #fanart #processvideo #drawing #procreate #nikkorull #ilovedrawing
Seriously can't wait 😁😁😁😁😁😁😁😁 #breakingbad #breakingbadmemes #breakingbadmovie #elcamino #jessiepinkman #walterwhite #heisenberg #breakingbadclips #movieclips #moviequotes #netflixmovies #netflix #narcosmexico #meme #memes #netflix #netflixandchill #bryancranston #dailymemes
Jay's prepping the radio spot and podcast for tomorrow! Some great stuff lined up, including previews of #geminiman and and a discussion about the future of cinema. We hit Radio NaL at about 8:40 in the morning and the podcast lands soon after. Tune in, and stick with us! #radio #talk #talkradio #podcast #podcasting #podcastlife #movies #tv #entertainment #friday #mornings #mic #instudio #tunein #stickwithus #fromthebasement
11.10.19 | Special Post. / What a trip! First of all thank you to all the valuable Breaking Bad fans who support and love us on this road! We've been trying to do something good for you. We wanted to be different. We did our best not to include anything of poor quality. I hope you're happy with what we've done and keeping this wonderful show alive with us, because it made us really happy. Anyway, you can tell us what you think about us by commenting. We can't keep up with the DMs. • First of all, we love you and all the other team including dear Bryan Cranston and Aaron Paul. You left an unforgettable trail in our hearts. Thanks for everything, get everything as you want! We love you. 🎩🖤 🇹🇷
Aaron Paul, Bryan Cranston, Vince Gilligan. #ElCamino #ElCaminoPremiere
#ElCaminoABreakingBadMovie
Last hours. Last scene... 😞 Look at my page for first scene and everything about #ElCamino , #BreakingBad & #BetterCallSaul 👉 @officialelcamino ✨
Tonight at MIDNIGHT! Are you staying up to watch it? Predictions? Comment BELOW! . . . . . . @breakingbad @aaronpaul @bryancranston @mattjonesisdead @thecharlesbaker @sonypictures @netflix @vice @vogue @esquire @drafthouse #movie #movies #newmovies #newmovie #netflix #netflixmovies #netflixandchill #vhs #vhscu #vhstape #vhstapes #vhscollection #moviecollector #moviecollection #elcamino #heisenberg #jessiepinkman #netflixedits #retro #bluemeth #walterwhite #bluraycollector #bluray #vhslife #vhsaesthetic #fanart #breakingbadart #bryancranston @screenrant @looperhq @netflixfilm @watchmojo #movieposters
Yeah, science bitch! #breakingbad #breakingbadart #jessepinkman
Am I ready? You're god damn right.⚗️🚍🌵💎💨#breakingbadmovie #breakingbad #elcamino #jessepinkman #aaronpaul #breakingbadfans #breakingbadfan #breakingbadamc #breakingbadaddict #bingewatching #netflix #bettercallsaul #lospolloshermanos #vamospest #walterwhite #heisenberg #heisenbergcollege #saymyname #iamtheonewhoknocks #sciencebitch #pinkman #thecook #letscook #vincegilligan #mybabyblue